Published 06-10-22
Submitted by NRG Energy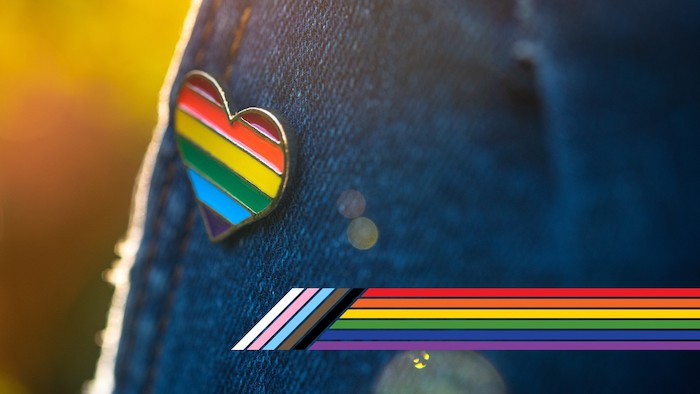 Originally published on NRG Energy Insights
Pride Month is a worldwide celebration representing many things to members and allies of the LGBTQIA+ community. Pride Month can mean love, visibility, self-actualization, and admiration. These are the inspiring one-word answers NRG employees used to describe what Pride Month means to them and how it shapes the communities where they live and work.
Along with employee events, we celebrated and commemorated Pride Month by sitting down with several members of our LGBTQIA+ Business Resource Group (BRG). This group encourages everyone to bring their whole selves, regardless of sexual orientation and gender, to work and beyond. Reflecting its name One Space, we structured the conversation around "One word. One question. One answer."
In the summary below, we captured several of the questions members asked one another and the heartfelt answers each provided: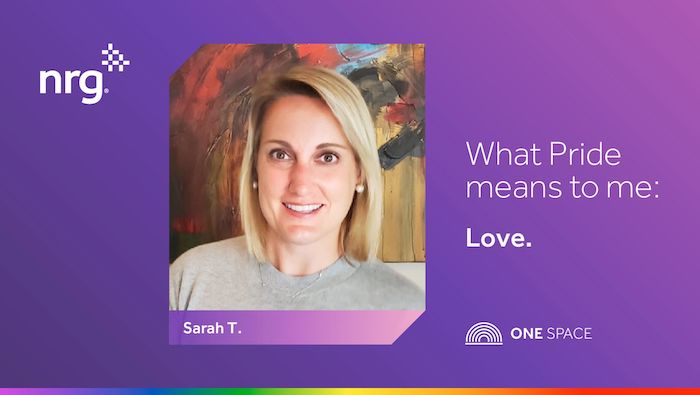 Q: What are your favorite ways to celebrate and honor Pride?
I love the dual nature of this question. To me, Pride is about celebrating and embracing people who are being their authentic selves with respect to their sexual orientation and gender identity. It's also about honoring the courage of others and reflecting on the origins of Pride, including the events at Stonewall. To honor Pride, we can reflect on the discrimination and violence members of the LGBTQIA+ community have faced, while acknowledging the present, and finding new and abiding ways to stop that cycle.
An easy way for allies, or really anyone, to celebrate Pride is to watch a movie or documentary, or read a book or an article to gain more of an understanding of the history and experiences of the LGBTQIA+ community. Allies who come to the table with open minds and hearts, and are not afraid to ask questions, can help foster understanding.
To celebrate Pride, we can encourage and embrace everyone around us to express their whole selves. At the end of the day, to me, Pride centers around love. I want to live in a world where love wins, and I appreciate that Pride is a month where people can celebrate that.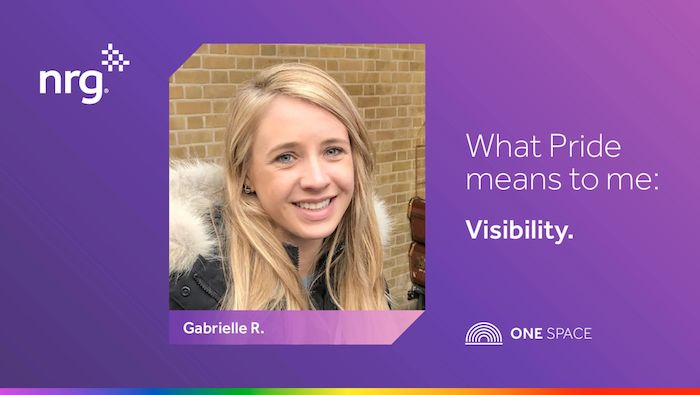 Q: How can people be good allies in the workplace and beyond? What are some ways for people to educate themselves to become better allies?
I do not believe there is just one way to be an ally. Allyship comes in many forms. One can start by reading publications or listening to podcasts by and about underrepresented groups within the workplace to learn more and gain new perspectives.
Always speak up when you hear or observe behavior that is offensive. Believe in others' experiences when you have not had the same experience personally. Listen and ask questions when someone shares an experience you haven't had. Refrain from jumping in with your own personal stories, and be understanding if someone chooses not to answer your questions.
There are so many resources available on the internet to help us learn more. I recommend checking out the Human Rights Campaign, The Center, Garden State Equality, and The Trevor Project to start.
Finally, One Space is in the process of building a resource center for all NRG employees to access and learn more about topics such as ally support, health, coming out, organizations, and support.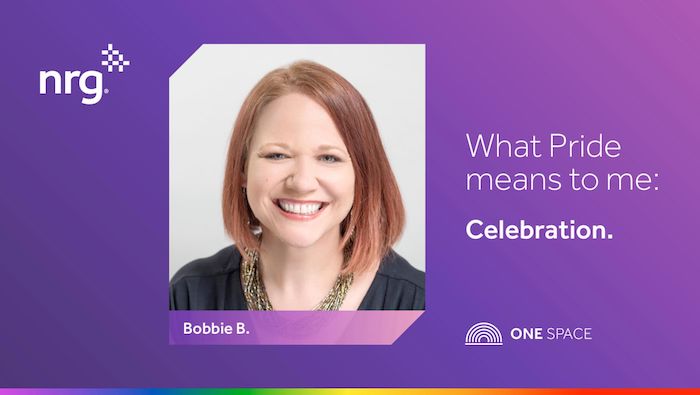 Q: How have perceptions of sexual orientation and/or gender identity in society impacted you? What steps can we take today to create a better tomorrow?
I can say that perceptions of sexual orientation have had a huge impact on my life. I grew up in a deeply conservative household and was surrounded by those who believed it was a "choice," as opposed to simply how you were born. It caused me to struggle a lot throughout my life, trying to cope with my own feelings. It took a long time (30+ years!) to fully come to terms with who I was and finally come out as a member of the LGBTQIA+ community. As I said, the impact was huge. I finally found the love of my life and felt confident enough to share my whole self at work in early 2020. For the first time in my adult life I feel like I am genuinely ME, inside and out!
I think we have taken great strides toward a better tomorrow, but there is so much more work to be done. Creating BRGs such as One Space is a huge first step. Companies need to continue to pursue Diversity, Equity, and Inclusion initiatives so employees can feel comfortable bringing their whole selves to work. Outside of work, we all need to pursue opportunities to speak up and show our pride for the LGBTQIA+ community, whether as an identifying member or one of our amazing allies!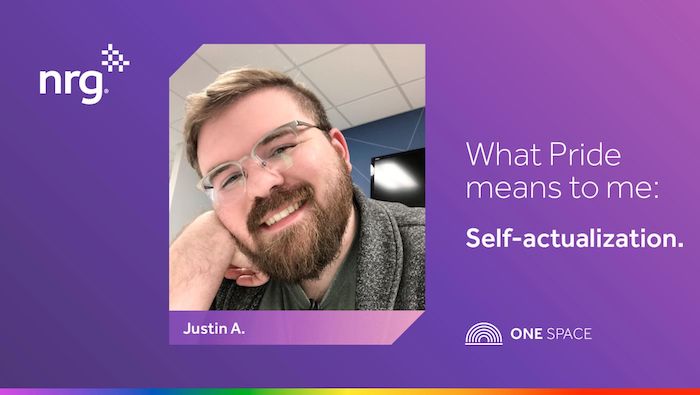 Q: What impact do BRGs have on corporate culture or employee experience?
I think BRGs can impact our work experience in a lot of ways! First off, it can help us bring awareness to diverse groups. Through the initiatives and events BRGs organize and host, we help influence our company's culture by educating and sharing different experiences and backgrounds. I believe this builds the foundation for the kind of empathy that drives respect and elevates the importance of diversity and inclusion.
Moreover, I think by connecting with other people who we share essential commonalities with, we can feel more grounded -- both in who we are as individuals and who our community is. This can help us feel seen; lets us know that there are others like us in the organization; and together do something positive, something lovely, and, hopefully, something impactful!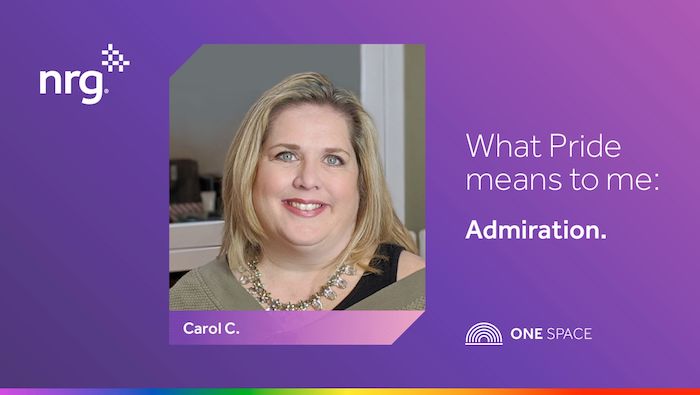 Q: Why do you feel it is important to continue to foster conversations about DE&I? What are some ways that we can start these conversations?
To me Diversity, Equity, and Inclusion (DE&I) is more than an initiative or program; it is creating awareness and inclusion. DE&I helps create a positive working environment that encourages openness, mindfulness, and understanding. It fosters respect toward unique needs, ideas, and perspectives and unleashes the full potential of employees. When you engage all perspectives and mindsets, a company's potential is endless.
We can start the conversations around DE&I through open meetings and everyday conversations. We can continue to educate others through events and have needed discussions in the workplace. We must continue these conversations every chance we get.
Inclusivity matters
Everyone deserves the chance to be their true, authentic selves, especially at their place of work. A commitment to supporting and empowering our people—their skills, background, and voices—is something we aspire to, and work to achieve every day. No matter how or where you celebrate, we hope you join us in celebrating Pride.
Learn more about NRG Energy's commitment to Diversity, Equity and Inclusion here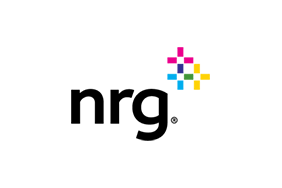 NRG Energy
NRG Energy
At NRG, we're bringing the power of energy to people and organizations by putting customers at the center of everything we do. We generate electricity and provide energy solutions and natural gas to millions of customers through our diverse portfolio of retail brands. A Fortune 500 company, operating in the United States and Canada, NRG delivers innovative solutions while advocating for competitive energy markets and customer choice, working towards a sustainable energy future.
More from NRG Energy