Published 06-10-22
Submitted by O-I Glass, Inc.
In April 2022, Jamie Arnold launched Repeat Glass, the first glass-only recycling pickup service for homes and businesses in the Greater Cleveland Area. Partnering with O-I, Pennsylvania's CAP Glass Recycling, and the Glass Recycling Foundation, the Cleveland native was determined to create a local, closed-loop economy for glass packaging – a material that had been sent to landfills previously.
"Glass is 100% recyclable. It should never be trash since it can be recycled over and over without loss of purity or quality," Arnold says.
Repeat Glass offers four glass recycling options for the Cleveland area, including:
Free Community Drop-off for individuals
Commercial Pickup for bars, restaurants, hotels, and other businesses
Group Pickup for municipalities, home & condo associations, and apartments
Curbside Pickup for residential homes
One of the keys to recycling efficiency is attracting and ensuring participation in the subscription glass recycling program. You have to get attention and buy-in from residents and area businesses. Repeat Glass is inviting glass recycling customers to "Name Your Own Price" for recycling services to get people interested.
"The more homes and businesses we can get to recycle their glass, the more impactful this program will be," Jamie Arnold said. "The 'Name Your Own Price' structure of this program demonstrates how essential it is to maximize our recycling and support our local economy."
"Today, with Repeat Glass, Cleveland has all the elements to recycle glass efficiently and locally," says Jim Nordmeyer, Vice President of Global Sustainability for O-I. "Recycling glass has a strong, local component. It's important to remember that the bottle or jar that you recycle today could be back on the shelf as a new glass package in as little as 30 days."
"A glass recycling program can take time to develop, but there is a snowball effect," Arnold says. "Once it can get to a point where enough of the community understands the significance of glass recycling, they will rally behind you, and the program will build organically."
You can find a complete list of free, local drop-off recycling locations on RepeatGlass.com. Residents living in single or multi-family residences can also pre-register for the glass curbside recycling program, which will launch on-demand as communities "name your own price" and register their interest.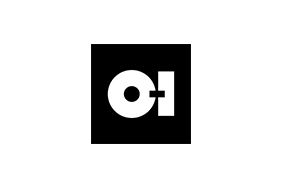 O-I Glass, Inc.
O-I Glass, Inc.
At O-I Glass, Inc. (NYSE: OI), we love glass and we're proud to be one of the leading producers of glass bottles and jars around the globe. Glass is not only beautiful, it's also pure and completely recyclable, making it the most sustainable rigid packaging material. Headquartered in Perrysburg, Ohio (USA), O-I is the preferred partner for many of the world's leading food and beverage brands. We innovate in line with customers' needs to create iconic packaging that builds brands around the world. Led by our diverse team of more than 25,000 people across 72 plants in 20 countries, O-I achieved revenues of $6.1 billion in 2020. 
More from O-I Glass, Inc.