Published 06-09-22
Submitted by M·A·C Cosmetics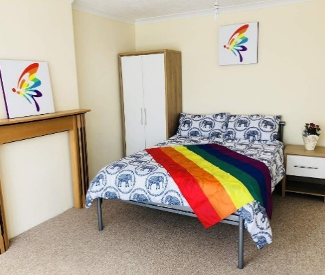 June 9, 2022 /CSRwire/ - In honor of Pride, M·A·C Cosmetics is donating £50,000 to support Micro Rainbow purchase a safe house in the UK for LGBTQ+ asylum seekers and refugees fleeing persecution.
The donation is funded from M·A·C Cosmetics' long-standing VIVA GLAM campaign, which was created in 1994 and sees 100% of the sales, less VAT, of all VIVA GLAM Lipsticks in the UK and Ireland go towards to organisations that support the health and rights of people of All Ages, All Races and All Genders.
"M·A·C Cosmetics has been a loud and proud part of the LGBTQ+ community since inception in 1984," says M·A·C Cosmetics UK & Ireland Vice President General Manager Fiona Sainty. "Today we support the work of Micro Rainbow, by helping provide critical housing and support on the ground for LGBTQ+ people."
"Our work in support of LGBTQ+ people fleeing persecution is always crucial. However, these are more critical times than ever dominated by international crises," says Sebastian Rocca Founder and CEO of Micro Rainbow. "Micro Rainbow is leading a response that includes safe housing, one-to-one case work and employability support and this donation from M·A·C Cosmetics will help us change many LGBTQ+ lives."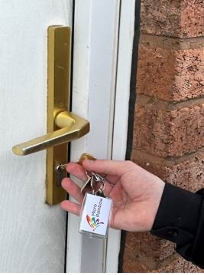 This May 2022, Micro Rainbow celebrated the opening of their 15th safe house in the UK, which across all provide 21,900 bed-nights a year to those who need them.
On top of this donation, M·A·C Cosmetics looks forward to providing additional and ongoing support for the Micro Rainbow family – including back to work master classes, fundraising opportunities, and product provisions.
In the UK & Ireland, M·A·C VIVA GLAM continues to support charities that support the communities that need it most. In addition to the donation to Micro Rainbow, this year M·A·C Cosmetics has awarded over £400,000 to our local partners. Including grants to Terence Huggins Trust, National Aids Trust, Lunch Positive, Positive East, Waverley Care, The Food Chain, George House Trust, HIV Ireland, Body & Soul, Sexual Health West, A Positive Life, and Lunch Positive.
Learn more about M·A·C VIVA GLAM
ABOUT M·A·C VIVA GLAM
M·A·C VIVA GLAM was created at the height of the AIDS epidemic in 1994 to make a meaningful difference in the lives of people living with and affected by HIV/AIDS. Through this trailblazing campaign, 100% of the selling price of all VIVA GLAM lipsticks all year round goes to organizations and programs aimed at creating healthy futures and equal rights for women, girls, and the LGBTQIA+ communities while maintaining its decades-long support for those living with HIV/AIDS. To date, the campaign has raised more than US$500 million and funded 1,800 organizations around the globe.
ABOUT MICRO RAINBOW
Founded in 2012 Micro Rainbow is the leading not for profit organisation in the UK supporting the integration of lesbian, gay, bisexual, trans, queer and intersex (LGBTQI) people who flee persecution and reach the UK in search of safety. Micro Rainbow's holistic approach to integration is based on three pillars: safe housing, social inclusion and employability support. These programmes ensure that LGBTQI refugees are not only safe but also able to live fulfilling, independent lives. Micro Rainbow has won a number of awards for innovation and as a top social enterprise and is recognised for creating the first ever national safe housing scheme for LGBTQI people fleeing persecution, with a current capacity of over 22,000 bed-nights a year. Find out more at: www.microrainbow.org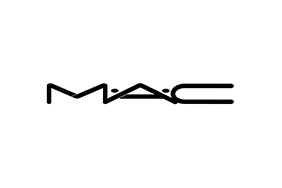 M·A·C Cosmetics
M·A·C Cosmetics
About M·A·C Cosmetics
M·A·C (Make-Up Art Cosmetics) is a leading brand of professional cosmetics and part of The Estée Lauder Companies Inc. Since its creation in Toronto, Canada, over 30 years ago, the brand's popularity has grown through a tradition of word-of-mouth endorsement from Makeup Artists, models, photographers and journalists around the world. M·A·C is now sold in over 130 countries/territories worldwide. Follow M·A·C on TikTok, Twitter, Snapchat and Pinterest (@M·A·Ccosmetics); become a M·A·C fan on Facebook (facebook.com/M·A·Ccosmetics); follow M·A·C on Instagram (instagram.com/M·A·Ccosmetics) and watch M·A·C videos on YouTube (youtube.com/M·A·Ccosmetics). For a M·A·C location near you, visit M·A·Ccosmetics.com.
More from M·A·C Cosmetics