Published 06-09-22
Submitted by Carol Cone ON PURPOSE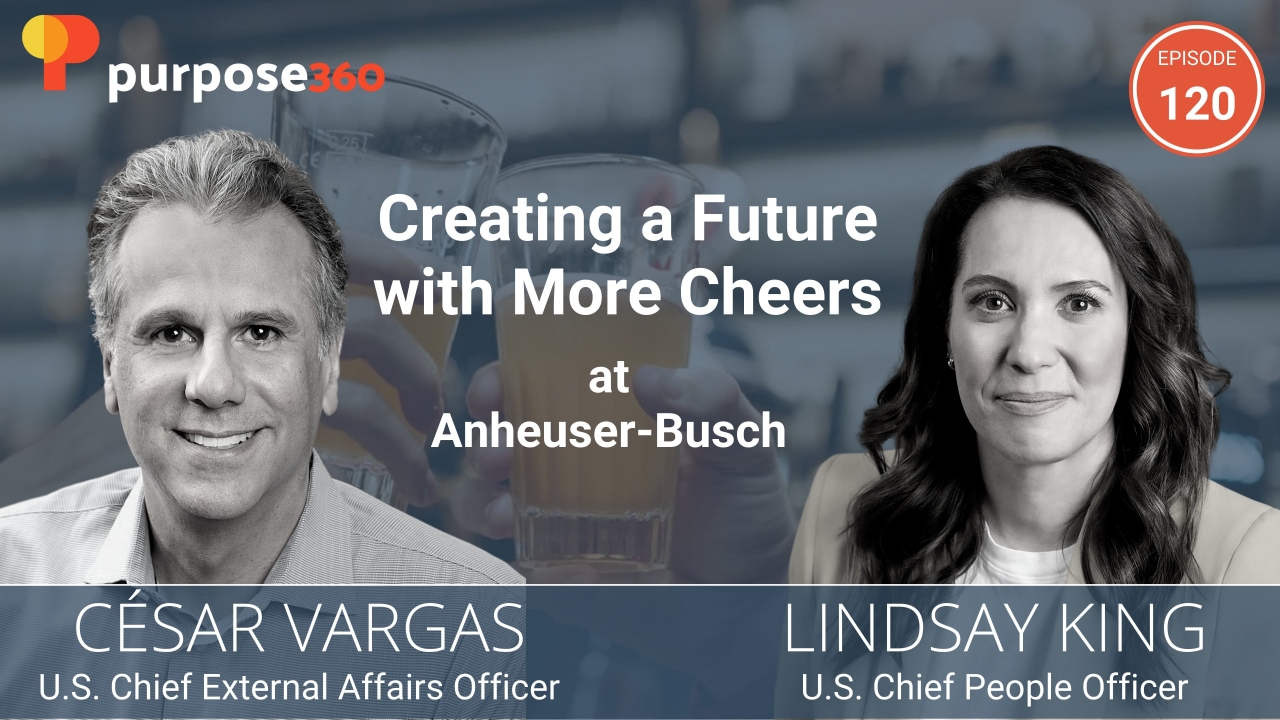 Anheuser-Busch has been making beer for 170 years. But even with legacy brands that have stood the test of time, like Budweiser and Stella Artois, Anheuser-Busch is a company in constant pursuit of a better, more sustainable future.
Sometimes a company's purpose needs to be refreshed in order for it to remain relevant and meaningful both internally and externally. At the start of 2022, Anheuser-Busch launched its new purpose: We dream big to create a future with more cheers. From creation and piloting to introducing and activating, Anheuser-Busch ensured that this purpose reflected the company's history while being meaningful to both employees and customers into the future.
We invited César Vargas, U.S. Chief External Affairs Officer, and Lindsay King, U.S. Chief People Officer, to discuss how the purpose came to be, ways internal and external stakeholders were engaged, and how they activate purpose so Anheuser-Busch will serve its beers for another 170 years.
Listen for César and Lindsay's insights on:
How to pilot a new purpose to ensure it resonates with employees across an enterprise.

Why it's important to create a strong foundation for internal engagement.

How to inspire employees to serve as ambassadors for your company and its purpose.

Why consistency in communicating purpose lends greater meaning.
Listen to the full episode here.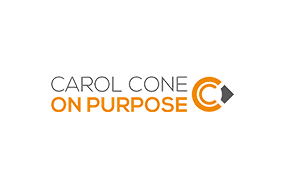 Carol Cone ON PURPOSE
Carol Cone ON PURPOSE
Carol Cone ON PURPOSE is a pioneering consultancy helping companies, brands, and organizations harness the power of social purpose to advance their business and social impact. CCOP's proven approach meets clients at any point on their  purpose journey to unlock opportunities to build reputation, inspire employees, exceed financial targets, and support the greater good. The consultancy is led by Carol Cone, regarded as one of the founders of the purpose movement in the early 1980s and has been internationally recognized for her work.
More from Carol Cone ON PURPOSE