Published 06-08-22
Submitted by Enbridge Inc.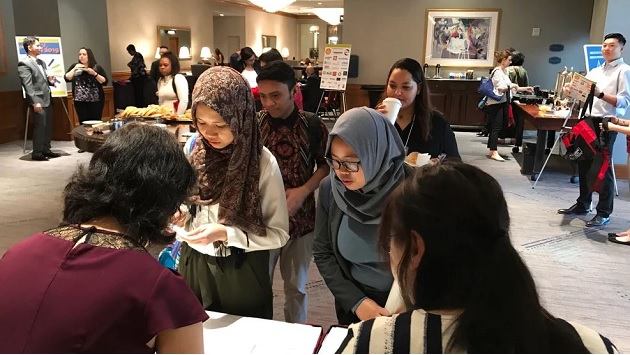 Helping those from minority groups climb the corporate ladder has been a lifelong passion for Cecil Fong.
An immigrant from Taiwan, Fong worked for 34 years in the oil and gas industry in Houston, starting out as a chemical engineer and then moving into management. For years, he was involved with his company's Asian American employee network, through which he helped colleagues advance their careers.
Today, Fong is executive director of the Association of Chinese American Professionals' Diversity Summit, a yearly event delivering training and professional development opportunities to ensure people from underrepresented minorities have the tools to succeed in the workplace.
"Even though we're seeing increased diversity in the population in the workplace, we still have challenges to make sure that (minorities) can reach senior leadership," explains Fong, who attended the summit for several years before taking on the top job after he retired from oil and gas in 2010.
"We can help people each their potential regardless of what they look like or where they come from," he adds.
Offered since 2001, the one-day Diversity Summit is hosted by ACAP, a Houston-based not-for-profit organization with members in Texas, Louisiana, Mississippi, Arkansas and Oklahoma.
Enbridge has been a sponsor of the summit since 2010, contributing funds to support the summit's mission to eliminate barriers and empower people of all backgrounds to achieve their full potential.
At Enbridge, we believe diversity makes us stronger, driving innovation and better business decisions. That's why we're working toward a set of company-wide workforce representation goals across our organization to create a more diverse and inclusive workplace.
Amanda Scott, an Enbridge diversity, inclusion and talent acquisition specialist based in Houston, has served on the event's planning committee since 2018, and helped to plan the 2022 event, held April 22. More than 250 people attended in person at Houston's Westchase Marriott; 50 more attended virtually.
Guest speakers addressed topics such as building mental fitness; turning crisis into opportunity; resilience, belonging and success in the workplace; and bringing kindness into the corporate culture.
All presenters received strong ratings, something Fong says is "gratifying and helped give me comfort that what we're doing does make a difference."
The Diversity Summit is an example of "proactive action," the only thing that leads to change, Fong explains. "If we don't do anything, then nothing changes."
In time, he hopes that everyone, no matter their race or position on the corporate ladder, will become advocates for equity, diversity and inclusion in the workplace.
"Not just people who are minorities, but everyone should become EDI champions in their companies," Fong states. "Together we're stronger."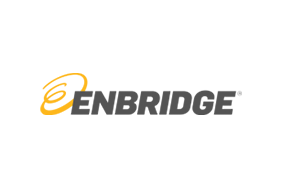 Enbridge Inc.
Enbridge Inc.
About Enbridge
At Enbridge, our name spells out our mission: a bridge to a sustainable energy future. That bridge safely connects millions of people around the world to the energy they rely on every day, fueling quality of life. Whether it's natural gas, oil or renewable power, the energy we deliver through networks spanning North America and our growing European offshore wind portfolio helps to heat homes, feed families, fuel vehicles and power industry. We're investing in modern energy infrastructure to sustain access to secure, affordable energy. We're also building on two decades of experience in renewable energy to advance new low-carbon energy technologies including hydrogen, renewable natural gas and carbon capture and storage. We're committed to reducing the carbon footprint of the energy we deliver, and to achieving net zero greenhouse gas emissions by 2050.
Headquartered in Calgary, Alberta, Enbridge's common shares trade under the symbol ENB on the Toronto (TSX) and New York (NYSE) stock exchanges. To learn more, visit us at Enbridge.com
More from Enbridge Inc.