Published 06-06-22
Submitted by KeyBank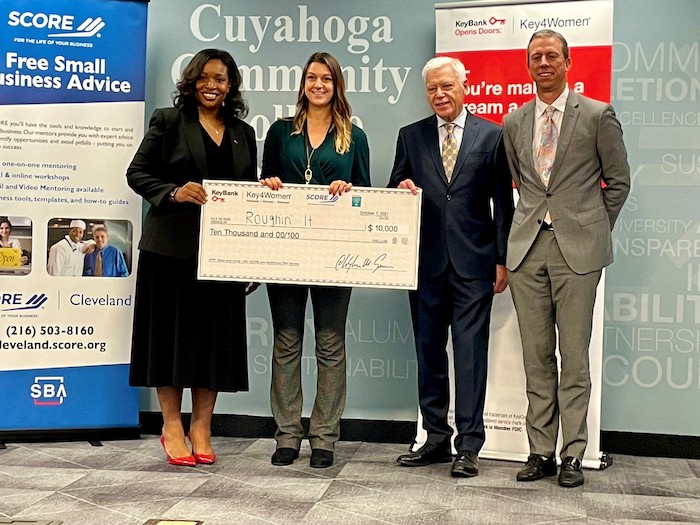 CLEVELAND, June 6, 2022 /CSRwire/ – KeyBank's Key4Women program and SCORE Cleveland are sponsoring a business pitch contest for women-owned businesses located in Northeast Ohio. The competition will take place October 4, 2022 from 10:00 a.m.-1:00 p.m. at Cuyahoga County Community College. Two track-opportunities for start-ups and existing businesses will be offered, with cash awards totaling $22,000. The grand prize winner will earn $10,000.
To be eligible, businesses must be 51 percent owned, controlled, operated and managed by a woman or women. They must also be headquartered in Ashtabula, Carroll, Cuyahoga, Erie, Geauga, Harrison, Holmes, Huron, Lake, Lorain, Medina, Portage, Stark, Summit, Tuscarawas or Wayne counties. The application deadline is July 31, 2022.
"We are excited to once again work with Key4Women on this year's pitch contest. Last year's contestants clearly demonstrated the vision, ingenuity and grit to one day successfully compete in and contribute to Northeast Ohio's growing economy," said Sharon Rose, Co-chair of Cleveland Score. "Our volunteers look forward to helping contestants submit applications as well as fine tune their 'pitch.' Additionally, we are available to provide free comprehensive business expertise and mentoring to all applicants once the contest concludes. In our mission to foster small vibrant business communities, we serve all entrepreneurs, whether a start-up or growing business seeking additional expert support."
Ten finalists will be selected by representatives from SCORE. The finalists will then present a 4-minute pitch and field questions for 6 minutes.
Final awards will be chosen by a panel of five judges, which will include 3 local women business owners and two KeyBank bankers. Criteria used to determine winners include the quality of the presentation, clarity of business vision and mission, economic impact of the idea and the soundness of value proposition.
SCORE mentoring is available on an as needed basis to advise applicants on submission and presentation requirements. Mentoring is also available post contest to all applicants.
"Key4Women is on mission to advocate, connect, and empower. We are happy to once again sponsor this pitch competition that provides women business owners and entrepreneurs in Northeast Ohio an opportunity to network, build their brand and grow their business," said Rachael Sampson, chair, Key4Women. "SCORE is a great organization to work with in this endeavor, and through this pitch contest we look forward to offering two critical supports women-owned businesses often struggle to find or ask for: mentorship and capital."
Last year, Ashley Starr, owner of Roughin' It RV & Cycle,won the grand prize of $10,000, which went toward helping bring a new facility online, revitalizing an existing building in Lake County Ohio.
For Key4Women/SCORE Pitch Contest rules and specifics, including eligibility, submission requirements and the application, visit Cleveland.SCORE.org/K4Wpitchcontest.
ABOUT KEY4WOMEN
Key4Women started in 2005 as a campaign to lend $1 billion to qualified women-owned businesses within three years. The program achieved that in two years and has now generated more than $12 billion in loans to women-owned businesses. Membership in Key4Women is free. In addition to helping women business leaders and owners tap into capital to build and grow their businesses, Key4Women members gain valuable access to a team of local Certified Key4Wome Advisors who advocate, connect and empower women on their journey to financial wellness. For more information, visit key.com/key4women.
ABOUT SCORE CLEVELAND
Since 1964, SCORE has helped 11 million entrepreneurs to start or grow a business. SCORE's 10,000 volunteers provide free mentoring, workshops and educational services to 1,500+ communities nationwide, creating 45,027 new businesses and 74,535 non-owner jobs in 2020 alone. Visit SCORE at www.score.org. Follow @SCOREMentors on Facebook, Instagram and LinkedIn.
KeyBank is Member FDIC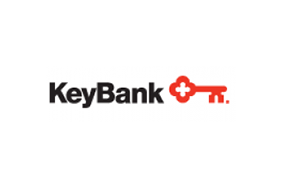 KeyBank
KeyBank
KeyCorp's roots trace back 190 years to Albany, New York. Headquartered in Cleveland, Ohio, Key is one of the nation's largest bank-based financial services companies, with assets of approximately $176.2 billion at March 31, 2021. Key provides deposit, lending, cash management, and investment services to individuals and businesses in 15 states under the name KeyBank National Association through a network of approximately 1,100 branches and more than 1,400 ATMs. Key also provides a broad range of sophisticated corporate and investment banking products, such as merger and acquisition advice, public and private debt and equity, syndications and derivatives to middle market companies in selected industries throughout the United States under the KeyBanc Capital Markets trade name. For more information, visit https://www.key.com/. KeyBank is Member FDIC. 
More from KeyBank