Published 06-06-22
Submitted by Taproot Foundation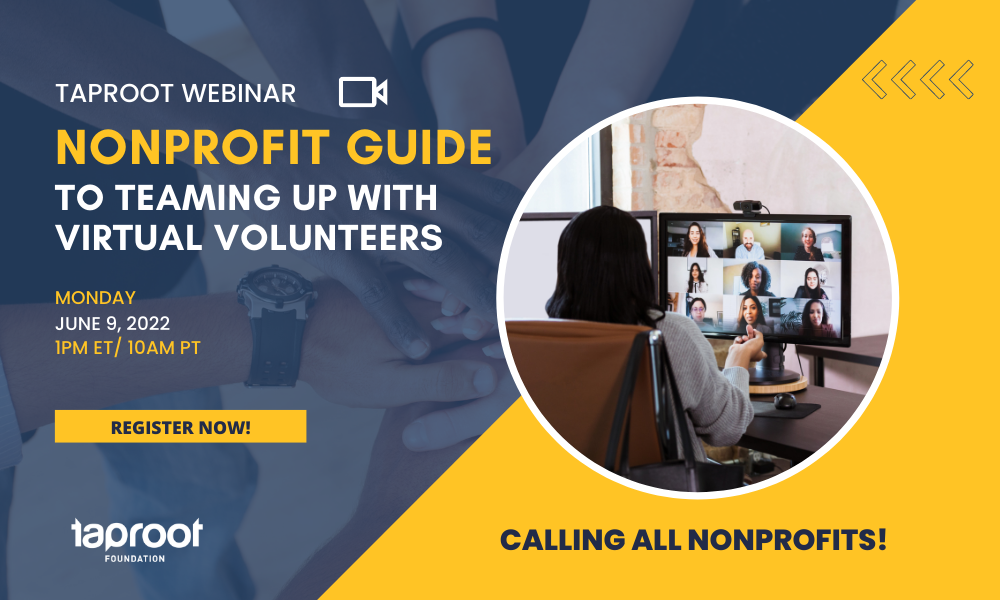 Does Your Nonprofit Know How to Find Skilled Volunteers?
Thursday June 9, at 1 PM ET / 12 PM CT / 11 AM MT / 10 AM PT
Your organization is doing amazing work. We want to help you get the support you need for FREE!
Team up with volunteers skilled in marketing, strategy, finance, data, HR, tech, and more for support to help your nonprofit do good for years to come. We will share tips in this free one-hour webinar that is perfect for nonprofits new to the Taproot community!
During their one-hour webinar on Thursday, June 9, at 1 PM ET, Taproot will cover everything you need to know about working with skilled volunteers, including: 
What types of common nonprofit challenges can be tackled with volunteer support 
Best practices to keep in mind when designing and managing your own project with a skilled volunteer 
Where you can easily connect with virtual volunteers for support in areas like social media, accounting, web design, and more
Register now to join this free webinar on how to connect with skilled volunteers—and bring a friend! We appreciate your support in spreading the word that this webinar, and all of Taproot's programs for social change organizations, are completely free.   
Thursday, June 9, at 1 PM ET/ 12 PM ET / 11 AM CT / 10 AM PT
To date, Taproot Foundation has connected over 10,000 nonprofits with skilled volunteer support totaling $260 million in vital resources.
Access to this webinar and the Taproot Plus pro bono platform are completely free of cost for nonprofits, public schools, and fiscally social good organizations in the US, UK, EU, Canada, and India. Select Taproot Plus services are also accessible to US-based small businesses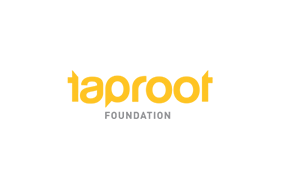 Taproot Foundation
Taproot Foundation
The Taproot Foundation is the provider of pro bono services to the nonprofit sector. It works to engage the country's millions of business professionals in pro bono service, building the infrastructure of organizations we rely on to strengthen and support our communities. Their pro bono model leverages the best practices of leading professional services companies to deliver reliable and quality marketing, human resources and technology services using corporate employees. Since 2002, the Taproot Foundation has recruited over 3,500 business professionals to awarded over $12 million in pro bono services to nonprofits in New York, Chicago and the San Francisco Bay Area.
More from Taproot Foundation