Published 06-06-22
Submitted by Koch Industries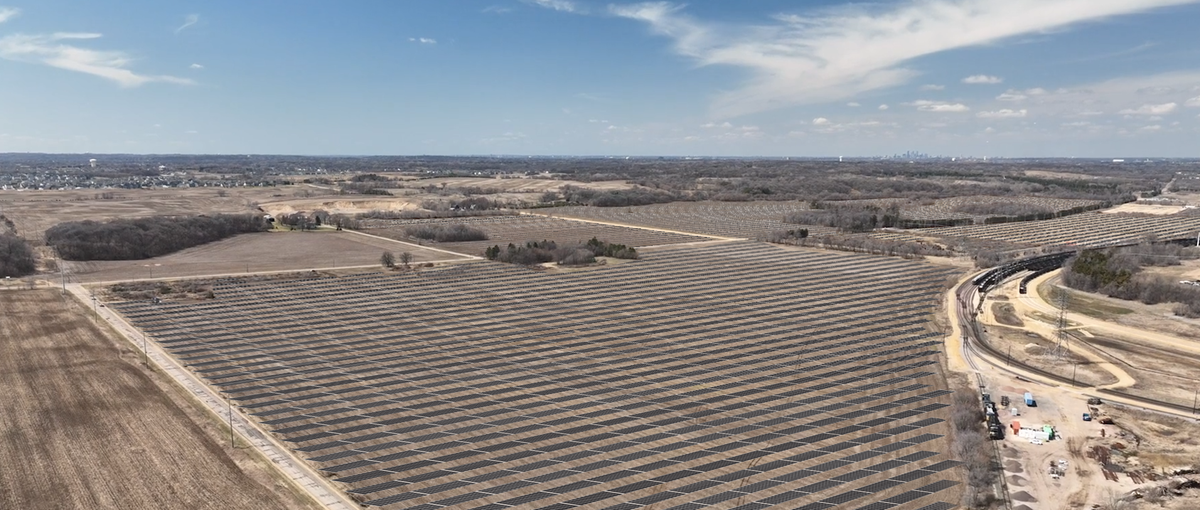 Koch companies Flint Hills Resources and DEPCOM Power will build what is believed to be the largest solar installation of its kind in the United States. The solar energy generated will help power Flint Hills' Pine Bend refinery in Rosemount, Minnesota, south of the Twin Cities – already one of the most efficient refineries in the U.S.
Scottsdale, Arizona-based DEPCOM Power, a Koch Engineered Solutions company, will be the engineering, procurement and construction contractor for the $75 million project, which is expected to be completed in 2023.

WHY IT MATTERS: The Pine Bend refinery supplies most of the gasoline, diesel and jet fuel in Minnesota and across the Upper Midwest.
This project is expected to help lower energy costs, improve energy efficiency and reduce emissions.
The solar installation is Flint Hills' second source of on-site power generation after the 2019 installation of its Combined Heat and Power (CHP) system, which provides about 50 megawatts of electricity.
The Pine Bend refinery has earned the U.S. Environmental Protection Agency's ENERGY STAR® certification three years in a row – reducing its traditional criteria emissions by 70% since 2000 while increasing production to meet demand.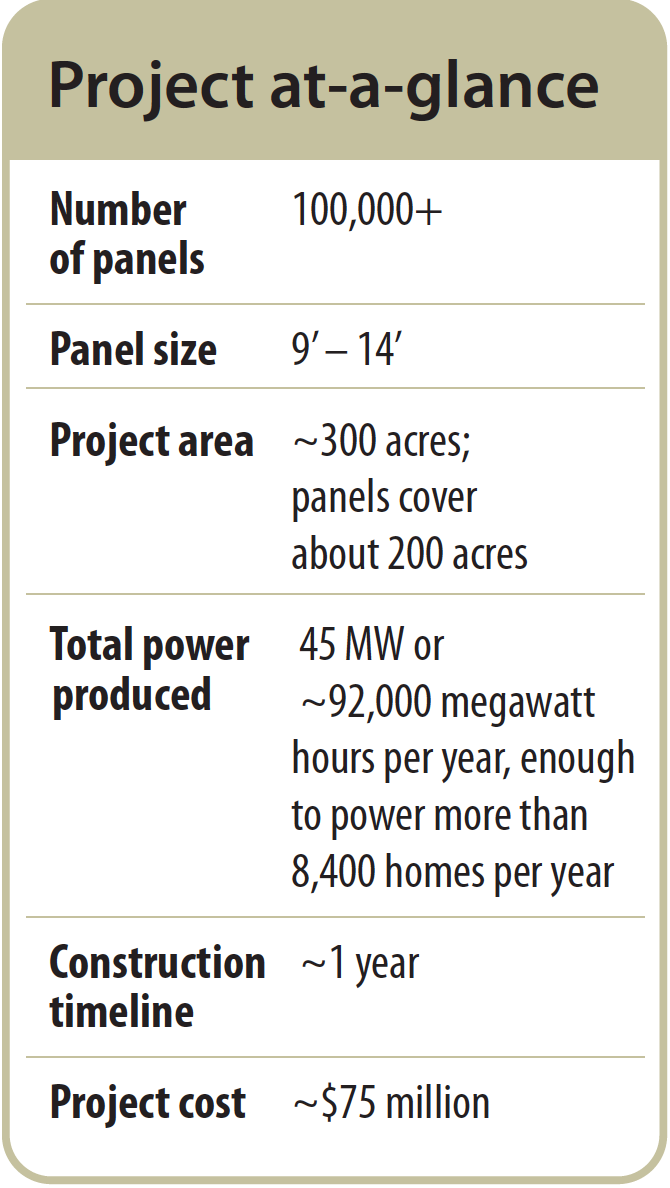 BY THE NUMBERS:
At least 100,000 panels will make up the 45-megawatt solar installation, connecting directly to refinery operations – it's believed to be the largest direct use of solar power in the U.S. where all power being generated is connected directly to a single facility or business.
The facility's expected solar energy production is enough electricity to power more than 8,400 homes per year and has a peak capacity of roughly 30% of the refinery's power needs during optimal conditions.
THE BOTTOM LINE: "You don't often see utility-scale projects for a single facility and while this may be the first project of its kind at this scale, it won't be the last. Distributed solar generation is proving to be a competitive and reliable source of power for many energy-intensive industries," said Justin Bloch, DEPCOM's President of Solar.
GO DEEPER: Read Flint Hills Resources' announcement and The Star Tribune's coverage of the announcement for more details.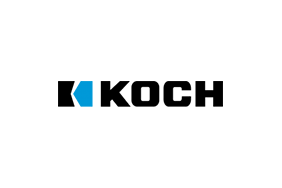 Koch Industries
Koch Industries
Creating value. Improving life.
From life's basics to tomorrow's technological breakthroughs, it's our job to create and innovate a wide spectrum of products and services that make life better – and to do so responsibly while consuming fewer resources. Below are 16 of the ways we do exactly that.
Responsibility is our highest priority.
For us, creating value goes far beyond economic performance. It means doing the right thing. In the right way. Always. For our customers. For our employees. For our communities. For our environment.
Five steps we take.
Every day, we work to create more value, using fewer resources than the day before. We do it by managing our resources in a way that benefits our customers, employees, partners, community members and society with a philosophy of mutual benefit. With more than 300 manufacturing sites across the United States, we're one of America's largest manufacturers. To stay in business for the long term, we must constantly improve and innovate – both in the products we make and how we make them.
Reducing Waste
Saving Energy
Recycling Resources
Preventing Pollution
Community Partnerships
Ways we work to be responsible.
In our view, the role of business in society is to create products and services people want and need, but to do so responsibly. This means finding ways to use fewer resources, operating safely, protecting the environment and always acting ethically.
Safe Operations
Organizational Efforts
Environmental Performance
More from Koch Industries