Published 06-03-22
Submitted by Regions Bank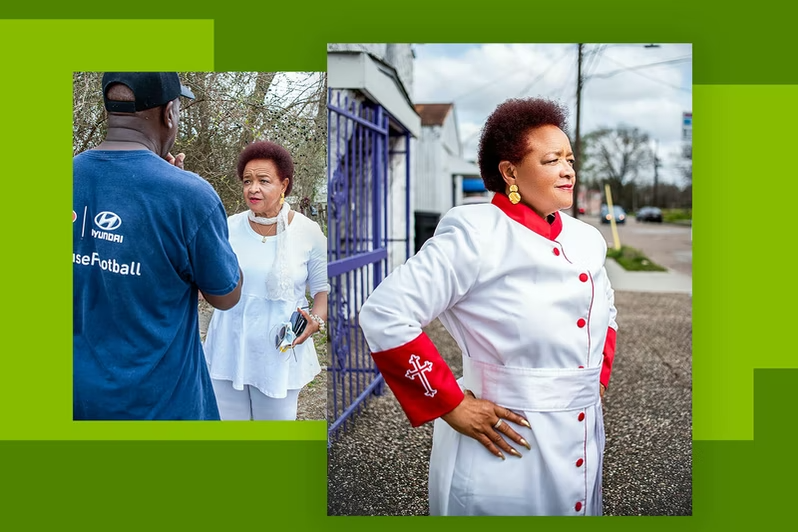 By Kim Borges
"We bring all of who we are to whatever our situation is."
It's the philosophy Dr. Ruth Ollison brought to her careers in media, ministry and entrepreneurship.
Ollison's latest role – as a small-business owner – is what brought her to Inner City Capital Connections. ICCC is a high-impact, tuition-free program that helps entrepreneurs take their business to the next level. The one-day workshops (often called a "mini MBA on steroids") are conducted by the Initiative for a Competitive Inner City with support from Regions Bank.
Strategy. Marketing. Accessing capital. Coaching. Mentorships. All are part of ICCC. All free of charge. Webinars and follow-up training help business owners build on their momentum over time.
Ollison took part in ICCC when Regions and Mayor Sylvester Turner's office brought the program to Houston, Texas, in 2021. She recently shared her experience with Indianapolis community leaders as Regions brings ICCC training to the Circle City for the first time in June.
"I learned that I should be working on my business and not just in it," she said. "I'm also resisting the temptation to do everything. I haven't accomplished that yet, but it was such a revelation and a confirmation. My life is different now, especially thanks to the coaching."
It's a message that resonates – and it's why Regions' Indianapolis leaders and community partners are recruiting more entrepreneurs to take part in this year's event.
"Listening to Ruth share what ICCC has meant to her company was incredibly valuable as we introduce ICCC to Central Indiana small-business owners," said Erik Miner, market executive for Regions Bank in Indianapolis. "Ruth's entrepreneurial path is unique, which was also beneficial for our audience to hear as they nominate small businesses for the program."
ICCC focuses on businesses that are based in, or employ a significant number of people from, underserved communities. This is no one-size-fits-all program. And the business owners themselves come from a wide range of backgrounds. Consider Ollison's journey.
"Listening to Ruth share what ICCC has meant to her company was incredibly valuable as we introduce ICCC to Central Indiana small-business owners."
Erik Miner, market executive for Regions Bank
Act One: Live at 11
A television newsroom is an adrenaline-pumping setting not for the faint of heart. For over 25 years, Ollison didn't just work at stations in Washington, D.C., and markets across Texas; she thrived at them, earning promotions from reporter to anchor to news director. Her achievements included launching Tyler, Texas, NBC affiliate KETK, and ascending to become the first African American news director in a top 10 television market at Dallas' KDAF (then KRLD) in 1985.
But Ollison often found difficult stories remained with her after cameras stopped recording.
"We covered a lot of inner-city conditions," recalled Ollison of her time in the nation's capital, when it had the country's highest murder rate. "It was terrible. As an African American woman, I wanted to be in a position of changing those things rather than just reporting on them."
Ollison wrestled with how to be that catalyst for change.
"I initially thought I would write a check to someone who was already doing something," she said. "The more I sat with that, the more I realized I needed to do more. I was already in seminary but didn't know why I was in seminary, so that became the answer: going into a different kind of news."
Ollison earned master's and doctoral degrees in Ministry all while working in the newsroom. That calling to do more lingered while she reached thousands of TV households each day.
"I've always been a person of faith, but there was a particular time in prayer where the tipping point happened," she said. "In prayer, I said to God, 'We've got to do something about this.'"
So, in 1996, she did.
How?
By buying a crack house and converting it into a church.
Wait, what?
Act Two: "I Had the Word."
Yes, you read that correctly. Ollison bought a crack house in a section of Houston's Third Ward, an area plagued by drug addiction and violence, and converted it into a church.
"We just started doing outreach in the community," recalled Ollison of the church's early days. "We started with kids. I don't have any tricks, I'm a pastor. I don't have a food program; I don't have all this other stuff. I had the Word."
Turns out, the Word was enough to draw people in and invite others to join them.
"Children caught our message and began to bring their parents and grandparents," said Ollison. "Their parents and grandparents would ask, 'Where are you going on a Saturday morning?' and then began coming with them to see it for themselves."
Ollison's ministry grew over the next decade, enough that the church ended up buying an actual sanctuary, Beulah Land Community Church, just a few blocks away, where she remains the pastor today.
"Our congregation is still small in number, but we've been able to help people and other ministries," she said.
It all occurred as she was launching another enterprise for her words to inspire others.
Act Three: Entering the Good News Business
In 2009, as a favor for a friend, Ollison partnered on a presentation training project for a client. She soon bought the communications training business from her friend. It's now named Ollison Elsberg Associates.
"I'm still in the news business, but it's good news," she said. "Now, I'm helping people who have great stories tell their stories."
Ollison works with a variety of clients like technical companies whose messaging is sometimes complicated to convey.
"Someone may be an off-the-chain engineer, but if they can only tell their story in engineering language, it's doesn't resonate," explained Ollison. "I help people get comfortable with telling their stories in a way people find interesting. I listen and help them distill their story in a way that shows their contributions to our lives."
Ollison learned about ICCC thanks to a fellow entrepreneur, Janice Jucker, she met while hosting a Houston Community College TV program. Jucker co-owns Three Brothers Bakery with her husband, Bobby.
"I've always admired Ruth," said Jucker. "I tell everyone I think would benefit from ICCC to apply, and I was thrilled she did."
For Ollison, Jucker's endorsement was all the encouragement she needed.
"Here's the thing about Janice and a few other people in my life: They don't have to say anything more than 'Do this,'" said Ollison. "That's how much trust I have in them."
It's the same trust she has established with her ICCC coach, Robin Goldberg.
"We spend an hour together each month," said Ollison. "Robin listens to me in an intentional way; she helped me find some of the answers I needed, answers that were already in me. It's a relationship where I'm able to fully be myself. There were no expectations other than here is a safe space. So, if I was frustrated, I could call and say, 'Hey, do you have few minutes? I'm feeling frustrated.'"
Beyond being a sounding board, Goldberg has also encouraged Ollison to sharpen her focus.
"When I started prioritizing and being fully engaged in working on my business, it began to grow," said Ollison. "I'm not sure I know more, but I know that I'm capable of more."
It's the confidence Ollison will bring with her as she brings all of who she is to this venture and the next – whatever that may be.
Apply for the ICCC Indy program here.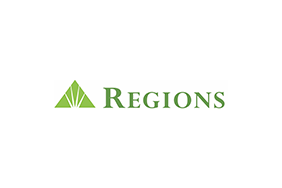 Regions Bank
Regions Bank
Regions Financial Corporation (NYSE:RF), with  $147 billion  in assets, is a member of the S&P 500 Index and is one of the nation's largest full-service providers of consumer and commercial banking, wealth management, and mortgage products and services. Regions serves customers across the South, Midwest and  Texas , and through its subsidiary, Regions Bank, operates more than 1,300 banking offices and 2,000 ATMs. Regions Bank is an Equal Housing Lender and Member FDIC. Additional information about Regions and its full line of products and services can be found at www.regions.com.
More from Regions Bank