Published 06-02-22
Submitted by American Airlines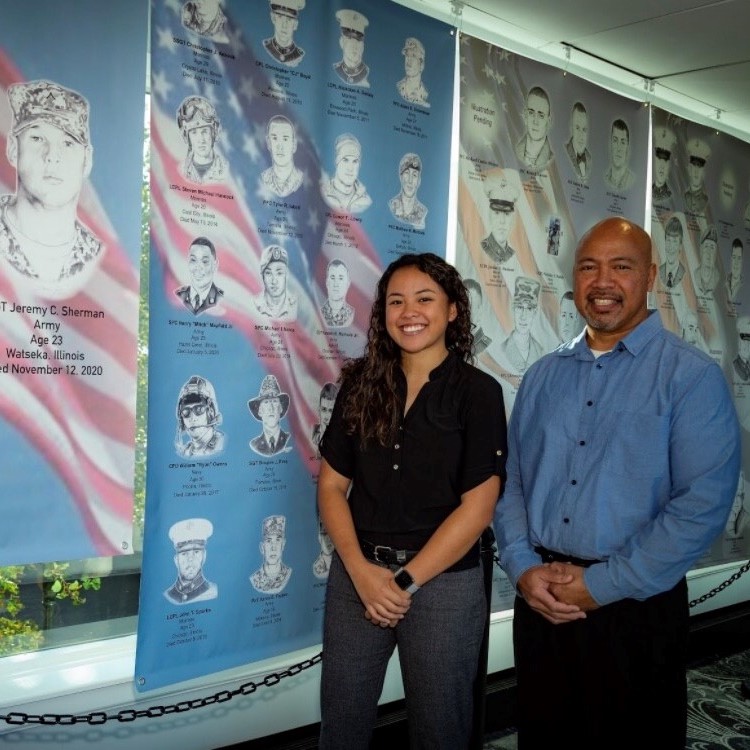 Donald Jeremiah grew up drawing with his older siblings. Sitting around the kitchen table, they doodled and drew from scenes they saw every day. He later imparted that passion for drawing to his daughter, Kiana. In 2019, the family hobby turned into something they both could be proud of when the pair began using their time and talent for a greater good.
While not working his day job as a fleet service clerk at Chicago O'Hare International Airport (ORD), Donald is the artist for a project called Portraits of a Soldier — a traveling exhibit of hand-drawn portraits of fallen servicemembers from Illinois. The program had been searching for a new artist to complete a backlog of portraits, and Donald and Kiana were the perfect match. Right away, they received two dozen photos of fallen servicemembers and got to work.
"The most important part is capturing the eyes — the eyes always tell the story of the person," Donald said. "It's nice when the family says, 'Wow, you even got the scar,' or a specific look the family would recognize."
Donald says his involvement with the project is a full circle moment. His father joined the U.S. military while living in American Samoa and was killed in action during the Vietnam War. Donald was born on a military base in Germany during his father's deployment and never got to meet him.
"This is very much a way to honor my dad as well," he said. "I'm glad Kiana can learn about what these soldiers and their families go through and experience a part of what my dad and mom went through."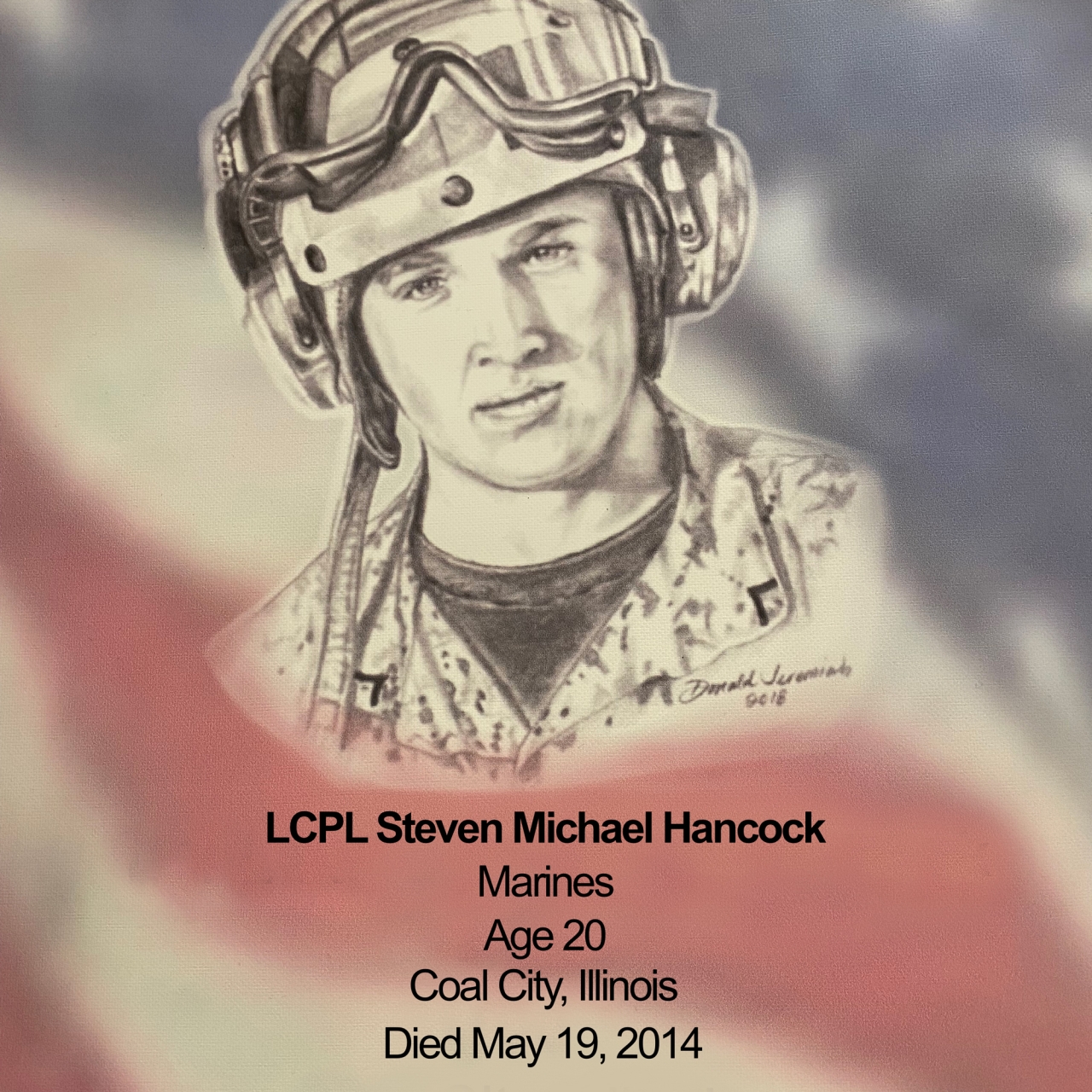 Every year for Memorial Day, Portraits of a Soldier is installed at ORD's Terminal 3 by the Chicago chapter of American's Veteran Military Employee Business Resource Group (VMEBRG). The display serves as a reminder during the busy travel weekend to remember the meaning behind the holiday. Three hundred members of the Armed Forces from Illinois who were killed in action since Sept. 11, 2011, are pictured on the banners so their memory can continue to live on.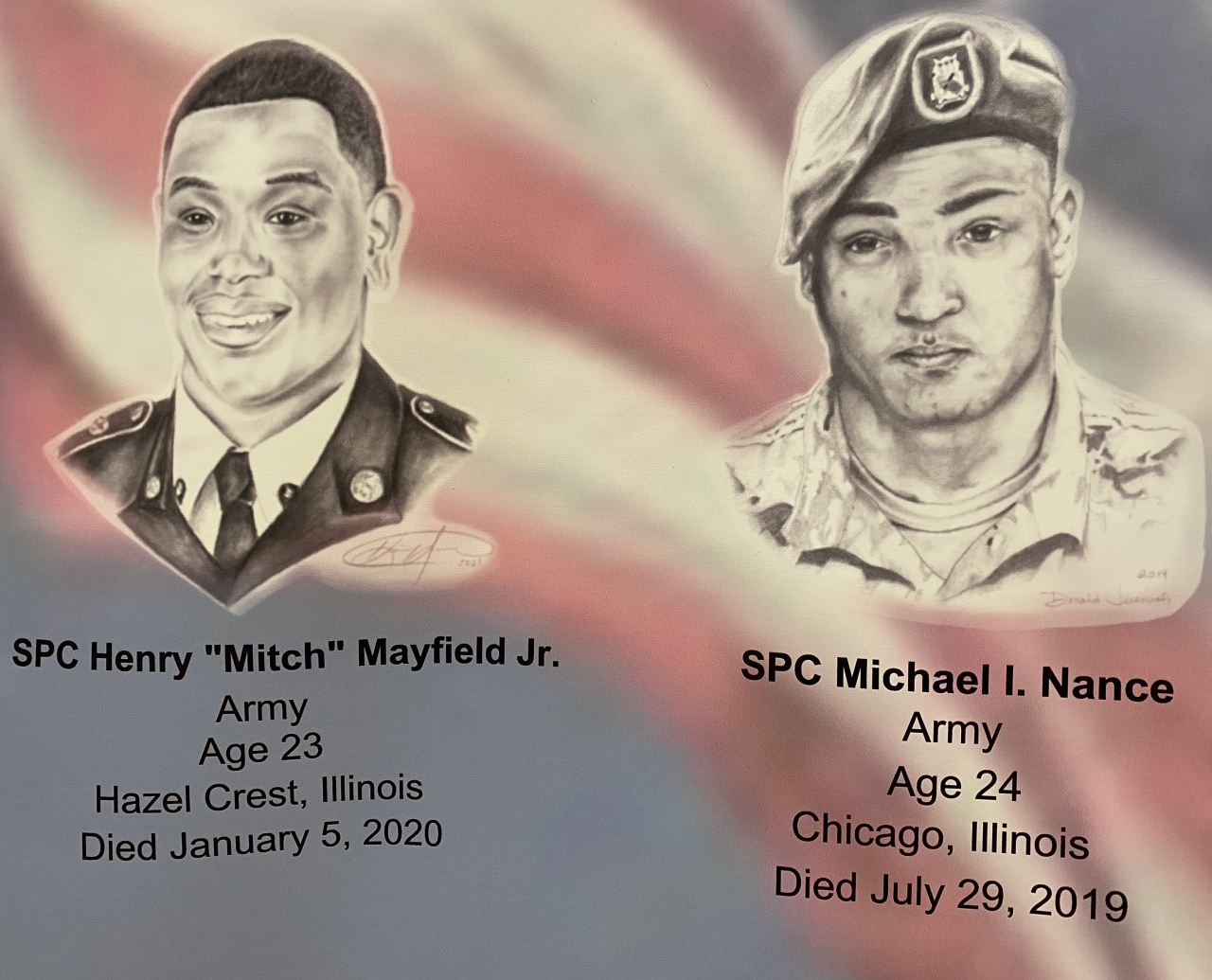 Donald said it's an honor to give back to the families of the fallen and he's always moved by their reaction. "When they thank me, they hug me. And it's like they're hugging their child in a way. It's a really big deal for them to finally see the portrait on the banner."
Each portrait takes up to 12 hours to complete and the original artwork is given to each family to keep. Donald said he likes to meet the family so he can pay his respects. This weekend, he will hand deliver portraits to two Gold Star Families — deliveries that will be even more special as we remember our military heroes on Memorial Day.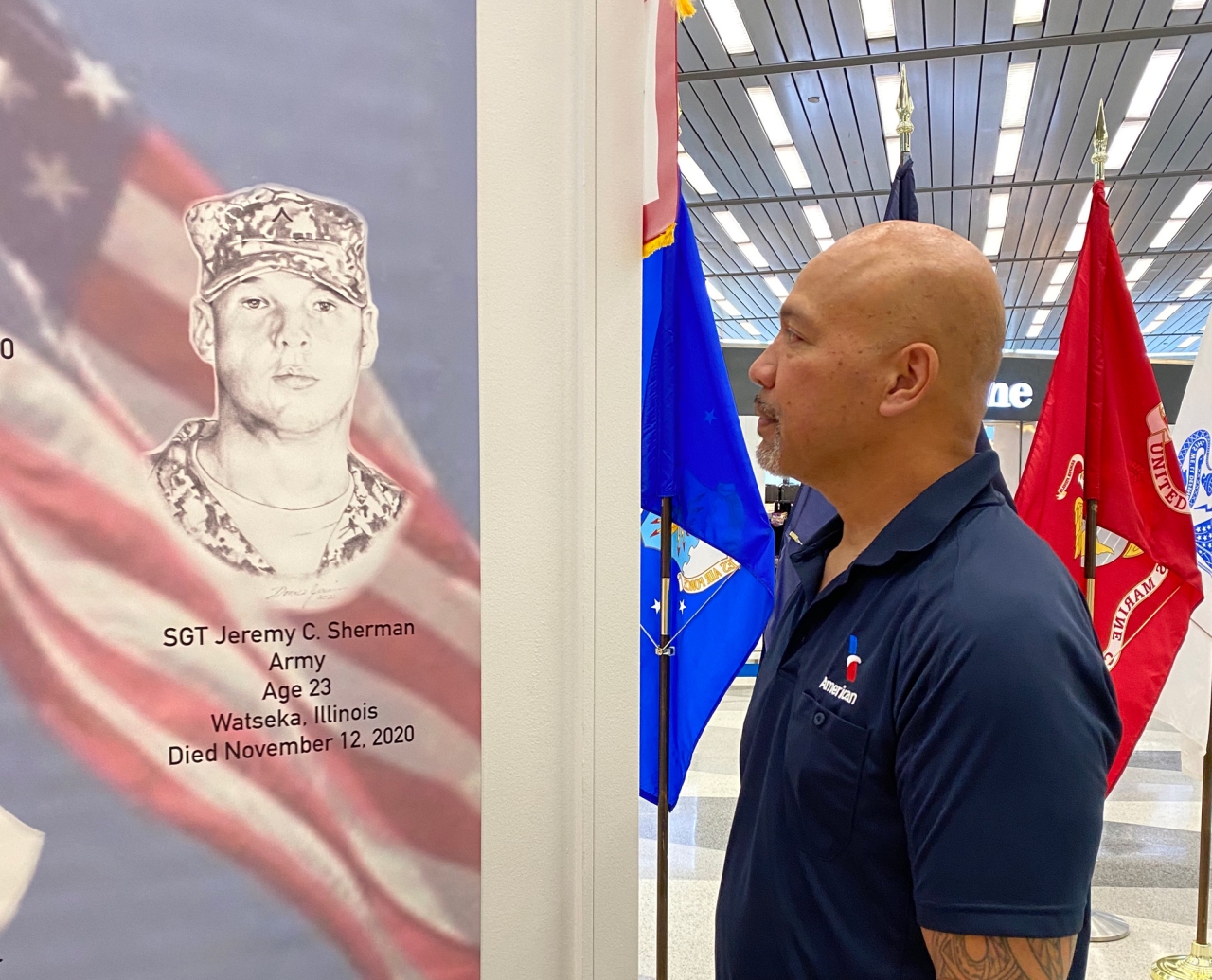 "These heroes gave the ultimate sacrifice, so drawing seems like the least I can do to honor them."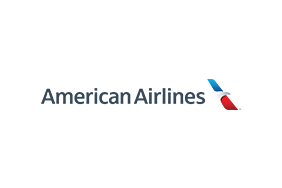 American Airlines
American Airlines
About American Airlines Group
American's purpose is To Care for People on Life's Journey®. Shares of American Airlines Group Inc. trade on Nasdaq under the ticker symbol AAL and the company's stock is included in the S&P 500. Learn more about what's happening at American by visiting news.aa.com and connect with American on Twitter @AmericanAir and at Facebook.com/AmericanAirlines.
More from American Airlines