Published 06-02-22
Submitted by Comcast Corporation
Global Accessibility Awareness Day (GAAD) was born out of the belief that every user deserves a first-rate digital experience on the web - and that starts with getting more people talking, thinking, and learning about digital access and inclusion and the nearly one billion people in the world with disabilities.
Since its inception in 2011, Global Accessibility Awareness Day (GAAD) has served as a catalyst for change, raising awareness and inspiring hundreds of thousands of conversations, events, and actions in support of designing a more inclusive world. I feel incredibly fortunate to call Joe Devon and Jennison Asuncion, the founders of GAAD, my friends and partners in accessibility. They share my belief that when you make an experience more inclusive, you make a better experience for everyone.
This is our north star at Comcast and something that has guided our product innovations for more than a decade. From breakthrough innovations like Xfinity's Adaptive Remote Web App which was named TIME Magazine's "Best New Invention" in 2019, to creating the industry's first talking guide, to ensuring our core experiences like our apps and global technology platform have accessibility built into them from the ground up, we're on a mission to build experiences that can connect all people to the moments that matter. At the heart of this work are the thousands of employees who design and build products, services, and experiences for millions of people around the globe. That's why I'm excited to share that we are rolling out comprehensive inclusive design training and education to thousands more of our developers and engineers starting this week, so that we may continue to innovate with inclusivity at our core.
This work never stops and it truly takes a village. So in honor of Global Accessibility Awareness Day's mission of getting more people talking, thinking and learning about digital access and inclusion, we brought together Joe and Jennison, the two founders of GAAD, Mike Shebanek, the Head of Accessibility at Meta, and Theresa Murzyn, the Lead User Experience Researcher for Accessibility at Comcast, to share their insights and learnings about how designing and operating with an inclusive mindset can advance digital inclusion.
You can watch our conversation above and read some of the important takeaways from our panelists below.
Joe Devon: Co-Founder, Global Accessibility Awareness Day; Chair, GAAD Foundation
"We had to create something to increase awareness [around accessibility]. I felt that developers and designers, product people, would care if they were aware, but they weren't."
Jennison Asuncion: Co-Founder, Global Accessibility Awareness Day; Vice Chair GAAD Foundation
"The mission of the GAAD foundation is to disrupt the culture of technology and digital product development such that accessibility becomes a core requirement."
Mike Shebanek: Director, Head of Accessibility, Meta
"You will always learn something new you don't expect when you bring a person in the room who actually lives and uses [adaptive technology] every day."
Theresa Murzyn: Lead UX Researcher, Comcast
"The more that we look holistically at individuals […] and the more that we can incorporate different aspects of individuals into the design, the more we can meet people along the way. Accessibility is never fixed in time or over space."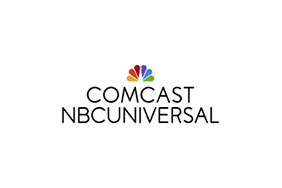 Comcast Corporation
Comcast Corporation
Comcast Corporation (Nasdaq: CMCSA, CMCSK) is a global media and technology company with two primary businesses, Comcast Cable and NBCUniversal. Comcast Cable is one of the nation's largest video, high-speed Internet and phone providers to residential customers under the XFINITY brand and also provides these services to businesses. NBCUniversal operates news, entertainment and sports cable networks, the NBC and Telemundo broadcast networks, television production operations, television station groups, Universal Pictures and Universal Parks and Resorts.
More from Comcast Corporation