Published 06-02-22
Submitted by Vistra
IRVING, Texas, June 2, 2022 /CSRwire/ - Vistra's flagship retail electricity brand, TXU Energy today announced a $250,000 commitment to the community of Uvalde and the organizations working to provide critical aid in the aftermath of the Robb Elementary School shooting.
"The entire TXU Energy family grieves alongside the people of Uvalde and fellow Texans in this time of immeasurable tragedy," said Scott Hudson, president of TXU Energy. "While there are no words for the level of loss the impacted families and this community are experiencing, we hope our donation provides them with some comfort and support as they navigate the weeks and months ahead."
The $250,000 donation will directly support victims' families and fund nonprofits and medical institutions providing essential response services.
$100,000 will go to the Community Foundation of the Texas Hill Country, operating the Uvalde Strong Fund in support of victims, their families, and all the people of Uvalde. This includes nonprofit organizations working in Uvalde now and in the months to come.
$100,000 will go to the United Way of San Antonio and Bexar County, which has established a United with Uvalde fund to support the Uvalde community with immediate and long-term mental health resources.
$50,000 will go to Uvalde Memorial Hospital, where doctors and nurses treated 15 people wounded in the Robb Elementary shooting. Funds will be used to support the hospital and its staff.
TXU Energy is deeply committed to strengthening the communities we serve. For more information on programs and services, click here.
About TXU Energy
More Texans trust TXU Energy to power their homes and businesses than any other electricity provider. We're passionate about creating experiences and solutions tailored to fit the needs of our customers, including electricity plans, online tools to help save, renewable energy options and more. TXU Energy is also committed to cultivating a dynamic and enjoyable workplace where all our people can succeed. Visit txu.com for more. TXU Energy is a subsidiary of Vistra (NYSE: VST). REP #10004
Media
Jenny Lyon
214-875-8004
MediaHotline@txu.com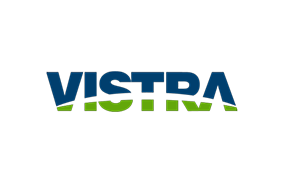 Vistra
Vistra
Vistra (NYSE: VST) is a leading, Fortune 275 integrated retail electricity and power generation company based in Irving, Texas, providing essential resources for customers, commerce, and communities. Vistra combines an innovative, customer-centric approach to retail with safe, reliable, diverse, and efficient power generation. The company brings its products and services to market in 20 states and the District of Columbia, including six of the seven competitive wholesale markets in the U.S. and markets in Canada and Japan, as well. Serving nearly 4.3 million residential, commercial, and industrial retail customers with electricity and natural gas, Vistra is one of the largest competitive residential electricity providers in the country and offers over 50 renewable energy plans. The company is also the largest competitive power generator in the U.S. with a capacity of approximately 39,000 megawatts powered by a diverse portfolio, including natural gas, nuclear, solar, and battery energy storage facilities. In addition, the company is a large purchaser of wind power. The company is currently constructing a 400-MW/1,600-MWh battery energy storage system in Moss Landing, California, the largest of its kind in the world. Vistra is guided by four core principles: we do business the right way, we work as a team, we compete to win, and we care about our stakeholders, including our customers, our communities where we work and live, our employees, and our investors. Learn more about our environmental, social, and governance efforts and read the company's sustainability report at https://www.vistracorp.com/sustainability/.
More from Vistra