Published 06-02-22
Submitted by HP Inc.
The future truly is female, especially when it comes to leadership in solving for the climate crisis and a more just society. And HP's Girls Save the World program for aspiring female environmentalists and social entrepreneurs is proof.
Launched last October as part of the MIT Solv[ED] Youth Innovation Challenge, the Girls Save the World program invited girls ages 13 to 18 to submit their ideas for solving an environmental or societal challenge in their community by using technology. Participants would enter for a chance to win part of a $50,000 prize pool and technology pack from HP to help them take the next steps in developing and implementing their solutions.
The Challenge received more than 800 applications from 148 countries, including many from girl-led teams that have worked tirelessly for months to submit innovative ideas that could make a difference in their communities. While all solutions were considered, the judging criteria included proving the potential impact, feasibility, and scalability of their solutions. Each team had to demonstrate an innovative approach designed with — and for — underserved communities.
"To garner the best solutions to global issues, we must empower girls to dive into technology and innovation and bring more diverse voices to the forefront," says Eliza Berg, Lead, Learning & Solv[ED] Communities at MIT Solve. "HP's Girls Save the World prize has enabled us to uplift even more young innovators who want hands-on experience."
After careful consideration, 10 finalists were chosen. Projects range from water conservation to STEM education and were shared at the first-ever Girls Save the World virtual camp this week. Participants were supported in honing their pitches, and to receive mentoring by experts from HP and program partners.
All finalists received a sustainable technology pack from HP, including: an Elite Dragonfly, the world's first laptop made with ocean-bound plastics, an ENVY Inspire printer with an Instant Ink subscription that contributes to HP Planet Partners through the reuse and recycling of printer cartridges, along with a supply of HP brand paper which contributes to forest protection and restoration.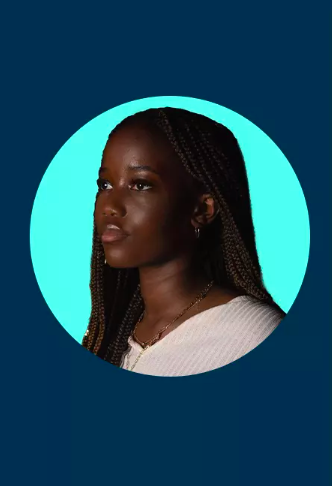 Sixteen-year-old Elizabeth Nyamwange of Byron, Illinois, was the inaugural winner of this cohort, and claimed the top prize of $10,000. This funding will enable her to further develop her winning project, Etana. The device created by Nyamwange is a low-cost, solar-powered fingerprint scanner, which creates biometric templates and uploads them to a public server. The data is recorded on a blockchain, making it accessible and secure, giving women in developing countries a form of digital proof of identity without access to the internet or electricity.
"Etana was just simply an idea, something I was never sure I'd have the resources and support to create," Nyamwange says. "It was so amazing to meet all of the girls, and I cannot wait to see how they all change the world."
National identification is a particularly gendered issue, according to the World Bank's ID4D Project. Without it, the estimated one in two women (totaling more than a billion people) in some low-income countries can't own property, vote, have their own money, or receive government services.
Nyamwange's background is impressive: She's fluent in Swahili, is a programmer experienced in data analysis, serves as a Youth Delegate to the United Nations Youth Advocacy Team — and when not busy being a high schooler — has conducted research on behalf of various projects at Harvard and Northwestern universities.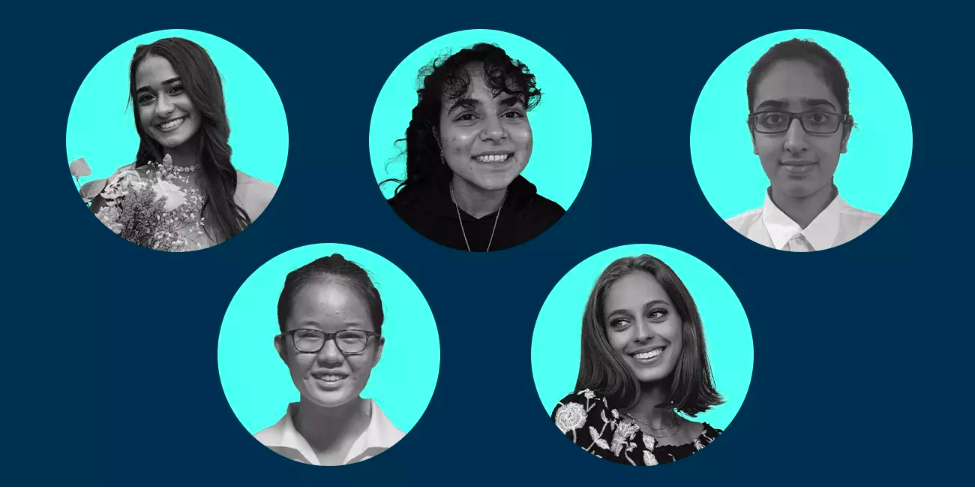 The virtual camp was also a showcase for Nyamwange's nine other peers who are equally admirable and will also receive grant funding. Emily Tianshi, a San Diego teen who set up a lab in her garage to study the effects of drought on a local tree species and also founded youth advocacy organization Clearwater Innovation, kicked off the festivities.
"Approaching the climate crisis as a feminist is completely different than approaching the climate crisis without thinking about gender inequality," she said at the virtual camp. "Interacting with each other andnetworking with inspiring girls just like all of you all is really important."
Tianshi made an important discovery which can be seen in the new film, The Scientist, part of the Garage by HP's "Generation Impact" series, which profiles young people using technology to better their communities.
SEE WHAT EMILY DISCOVERED IN THE SCIENTIST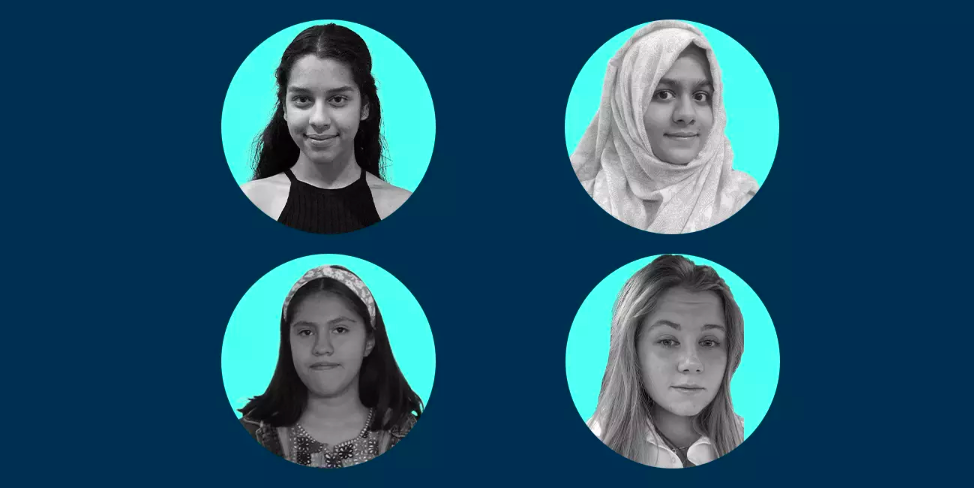 Meanwhile, the remaining nine finalists have demonstrated how girls could help solve the climate crisis. Learn more about them here:
Arya
(Project lead: Mehaa Amirthalingam, Texas, US)
The Texas resident created a simple way to conserve nearly 25% of domestic clean water usage with a dual water toilet flushing system called Arya. It redirects used shower water, called gray water, for toilet flushing.
Karesa Bazaar
(Project lead: Tara Pandey, Nepal)
Fewer than 25% of working-age Nepali women are employed. So, the Nepal native and her team developed Karesa Bazaar (Backyard Market), a mobile app to connect rural women entrepreneurs with socially-conscious customers in an open marketplace to expand economic opportunities.
Bilge Vessel
(Project lead: Mannat Kaur, India)
Bilge Vessel is another gray water solution developed by the Indian student. It's an easy, DIY, decentralized treatment unit that can be implemented at homes with no changes in the existing plumbing.
Changemaking
(Project lead: Zixian Giselle Chen, Singapore)
In Singapore, the chances of the average tertiary student getting selected for a career-making internship is only 35%. The local student-created Changemaking, an online collaboration platform connecting youths looking for quality upskilling opportunities with sustainability-focused social enterprises needing temporary talent.
ECAP
(Project lead: Luna Abadía, Oregon, US)
The Portland, Oregon, teen wanted to find a way to combat the lack of public focus on systemic solutions for climate change. She created Effective Climate Action Project (ECAP), an organization that facilitates climate simulation workshops and engages youth through online advocacy.
ELENA
(Project lead: Fátima Romero, Mexico)
In Mexico, fewer than 1% of children achieve excellence in science and math subjects despite a massive interest. That's why Romero created ELENA, a training program for young students that provides knowledge on renewable energy and other sustainable practices.
FloodFinder
(Project lead: Deeya Viradia, California, US)
San Jose, California, is one of the many cities devastated by floods recently, something the local teen wanted to prevent. The solution is FloodFinder, which taps into traffic camera feeds to deliver real-time flood data.
Hybrid Sanitary Napkin for Economic Change
(Project lead: Francesca Pendus, New Jersey, US)
After connecting with Dzaleka Refugee Camp in Malawi, the New Jersey native learned that young women have limited access to reliable materials during menstruation. She developed the Hybrid Sanitary Napkin for Economic Change, a sanitary napkin that is partly reusable and partly disposable.
STEM Girl
(Project lead: Amna Habiba, Pakistan)
Less than 18% of women in her home country of Pakistan are in the STEM field. STEM Girl aims to fix that by providing a certification program for girls that equips them with the skills they need to attain jobs in science, technology, engineering, and math.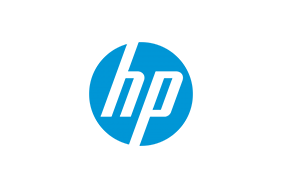 HP Inc.
HP Inc.
HP Inc. creates technology that makes life better for everyone, everywhere. Through our portfolio of printers, PCs, mobile devices, solutions, and services, we engineer experiences that amaze. More information about HP (NYSE: HPQ) is available at www.hp.com.
Sustainable Impact at HP, Inc.
Sustainable Impact is our commitment to create positive, lasting change for the planet, its people and our communities. Click here for more information on HP's Sustainable Impact initiatives, goals and progress.
More from HP Inc.