Published 06-01-22
Submitted by Regions Bank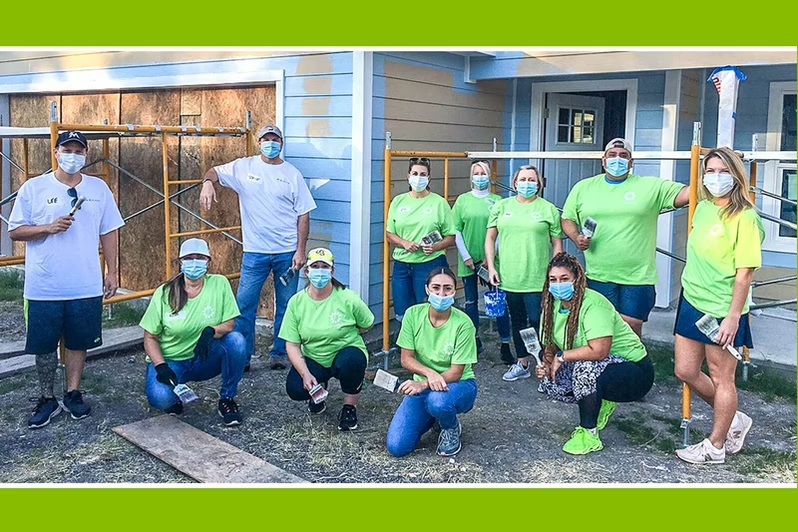 By Kim Borges
Brick by brick, shingle by shingle.
It's how Habitat for Humanity has built or improved homes for nearly 40 million people worldwide since 1976. Regions Bank and its associates support Habitat affiliates through contributions and thousands of volunteer hours as part of Regions' commitment to advancing affordable housing.
While Habitat is typically known for building new houses, the nonprofit does far more than construction. During Affordable Housing Month, Regions is highlighting how a Habitat for Humanity program in Texas is helping people stay in their homes, rather than getting priced out by prohibitive upkeep or repairs. We're also sharing how Regions is doing its part to help.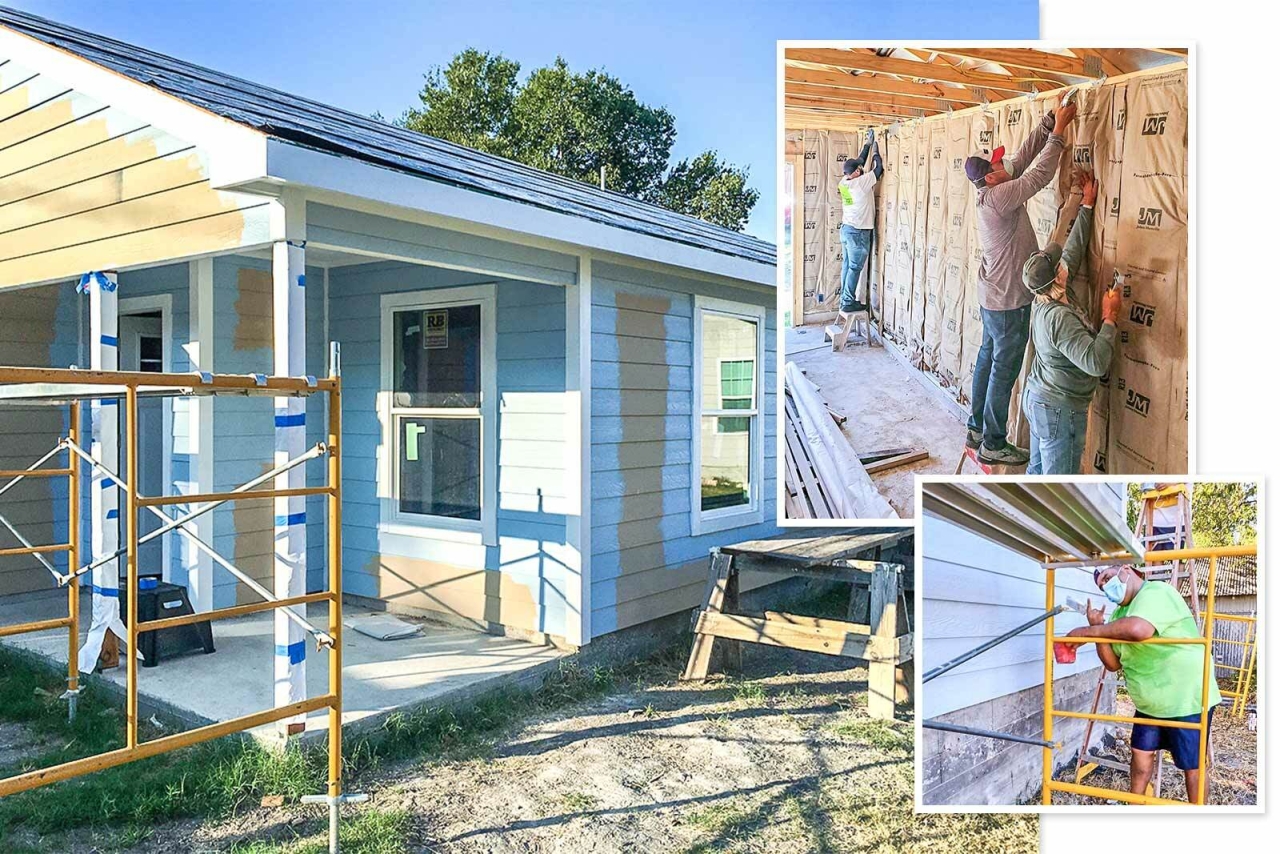 Habitat of Williamson County: Austin, Texas
"I pray that God blesses them a hundred-fold for what they did for me."
Call her Pamela. She prefers not to give her real name. But she wants to share her story – one that reveals another side of Habitat for Humanity.
The team from Habitat for Humanity of Williamson County made significant repairs to Pamela's home near Austin, Texas. A community mailer informed her of Habitat's Home Repair Program serving seniors, people with disabilities, and those on a limited income. Pamela wasn't sure her commission-only sales income would allow her to qualify, but she was thrilled and relieved to learn it did.
"Appearances can be deceiving," she said. "People make assumptions that could be totally wrong. My neighbors probably have no clue what I'm going through. I've rented out rooms in my home to make ends meet. That's how I've survived, along with a lot of prayer."
Since its founding, Habitat for Humanity of Williamson County has repaired nearly 200 houses like Pamela's, with an average repair cost of $5,500 per project.
"Many of our clients do not have the extra funds to keep up with repairs on their aging homes," said Nicole Vommaro, development and marketing director with Habitat for Humanity of Williamson County. "Our Home Repair Program empowers homeowners to live better in their homes for longer where it may have otherwise been financially out of reach."
"Our Home Repair Program empowers homeowners to live better in their homes for longer where it may have otherwise been financially out of reach."
- Nicole Vommaro, development and marketing director with Habitat for Humanity
In 2021, Regions Bank in Austin donated $30,000 toward Habitat Williamson County's Home Repair Program.
"Support from our community partners like Regions Bank allows longtime residents to stay in their most affordable option: the home they already own," explained Vommaro. "It helps them avoid being priced out of their community."
In addition to the bank's financial support, Regions associates in Austin donate hundreds of hours of their time each year. Team members volunteered on a home build last year, and nine associates are Habitat committee members. Lee Harris from Regions' Mortgage team is one of them, previously serving on Habitat's board of directors and as part of the nonprofit's Finance and Nominating Committees.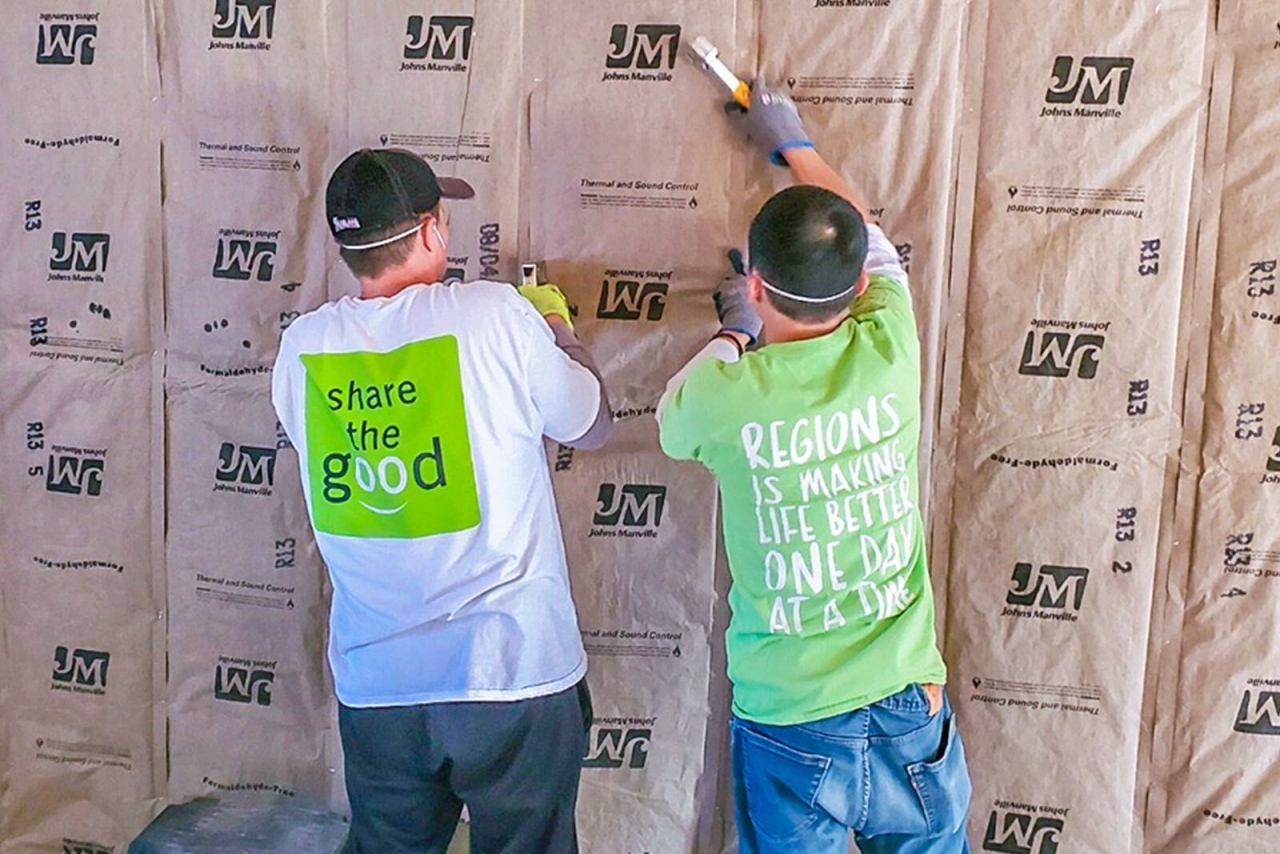 Volunteering with his teammates on the 2021 home build is something Harris won't soon forget.
"This was an amazing experience for us all to be part of," Harris said. "Seeing our associates take time from their day-to-day work and lives to give back to a local family was very rewarding. We had so much fun, you would have thought we were painting a friend's house. In a way, we were – a friend of our community."
Pamela's Habitat experience was equally amazing, with the nonprofit replacing her house's heating, ventilation, and air conditioning (HVAC) unit, adding insulation, and replacing foggy windows and rotten window trim and door jambs.
"I'd had my HVAC unit for 21 years and had been putting band-aid fixes on it for years," she said. "I was absolutely blown away they offered to replace my HVAC unit. There have been a number of times where I would think to myself, 'What next?' I don't have savings stashed away to cover large repair costs."
Pamela also appreciates the care the construction team provided in treating her home as if it were their own.
"I was so humbled and overwhelmed by the graciousness of the volunteers who came to do the work," she said. "It was incredible to watch them do everything. I'm just so grateful there are people on this earth who will give their lives to help someone else. There's no greater love."
Today, Pamela is enjoying the comforts of home more than ever. All thanks to Habitat.
"It's a blessing and the American dream to be a homeowner," she said. "It's just such peace of mind to have a place of refuge, to have a place for your family to get together for birthdays and celebrations. That's what Habitat is all about … getting people into homes and keeping them there."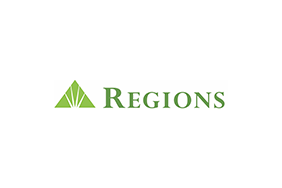 Regions Bank
Regions Bank
Regions Financial Corporation (NYSE:RF), with  $147 billion  in assets, is a member of the S&P 500 Index and is one of the nation's largest full-service providers of consumer and commercial banking, wealth management, and mortgage products and services. Regions serves customers across the South, Midwest and  Texas , and through its subsidiary, Regions Bank, operates more than 1,300 banking offices and 2,000 ATMs. Regions Bank is an Equal Housing Lender and Member FDIC. Additional information about Regions and its full line of products and services can be found at www.regions.com.
More from Regions Bank