Published 05-31-22
Submitted by Franklin Templeton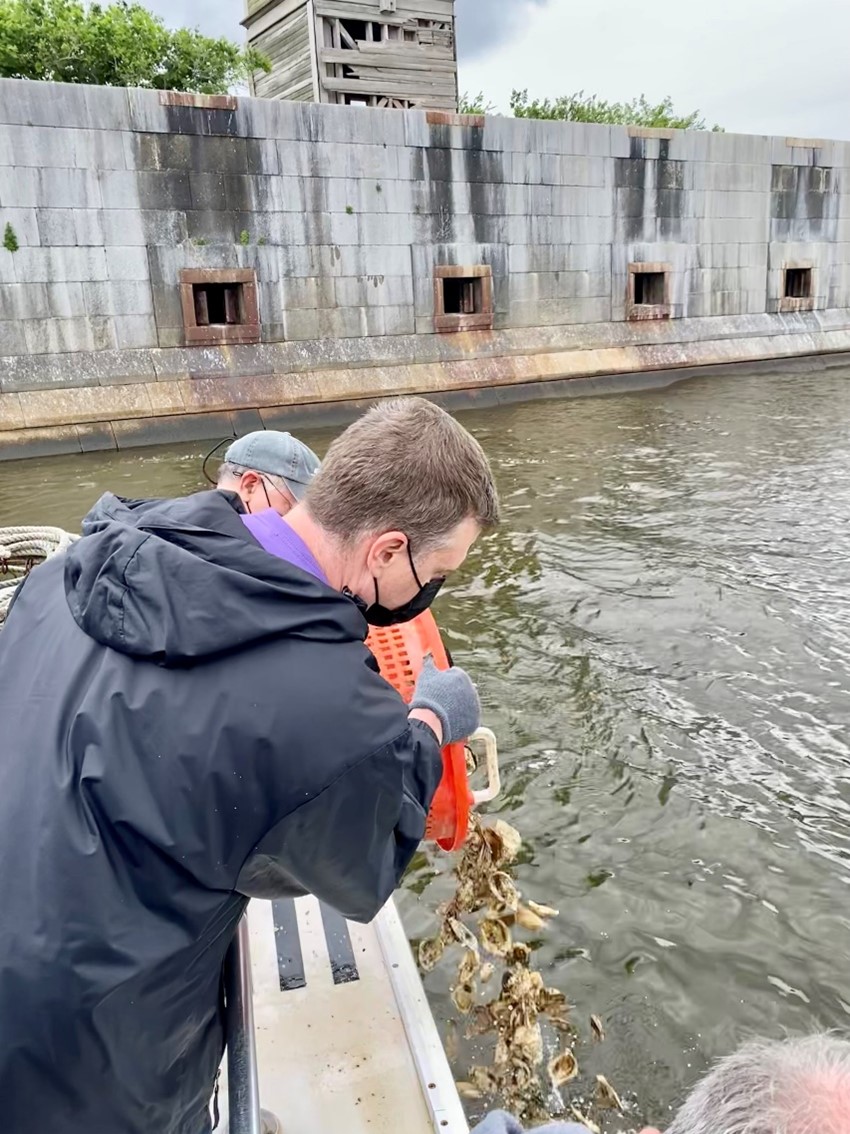 Since 2013, Franklin Templeton employees have helped to preserve the oyster population and improve the water quality in Baltimore through participation in the Great Baltimore Oyster Partnership. The program was created by the Waterfront Partnership of Baltimore, in collaboration with local government, business and community partners.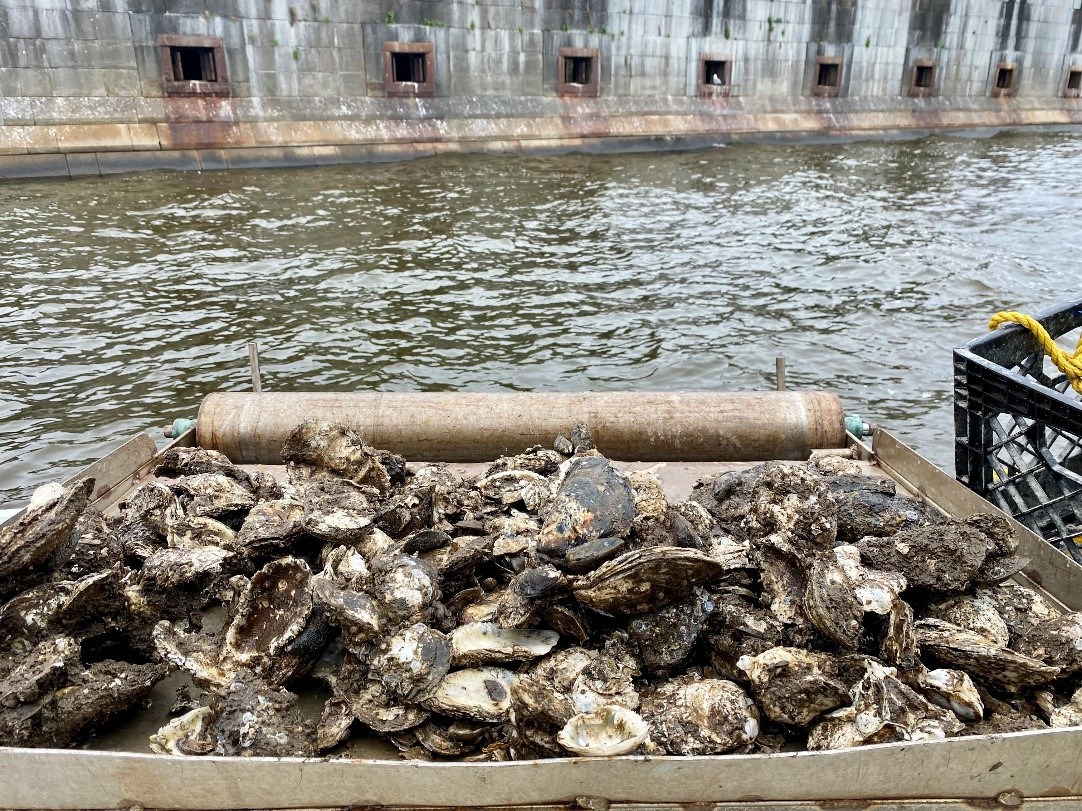 In this program, baby oysters, called oyster spat, are grown at designated oyster garden locations in Baltimore's Inner Harbor, late September through June. At the end of the season, the matured oysters are taken by boat to a protected oyster sanctuary in the Patapsco River, where they will then remain.
On May 24, oyster gardeners, including group of 12 Franklin Templeton employees met to transfer oysters from cages at the Harbor East Marina, Baltimore, MD into bushel baskets and then on to the workboat that took the volunteers with the oysters to the Fort Carroll oyster sanctuary reef. There the oysters were planted in their permanent home. To date, over a million oysters have been planted at the oyster sanctuary.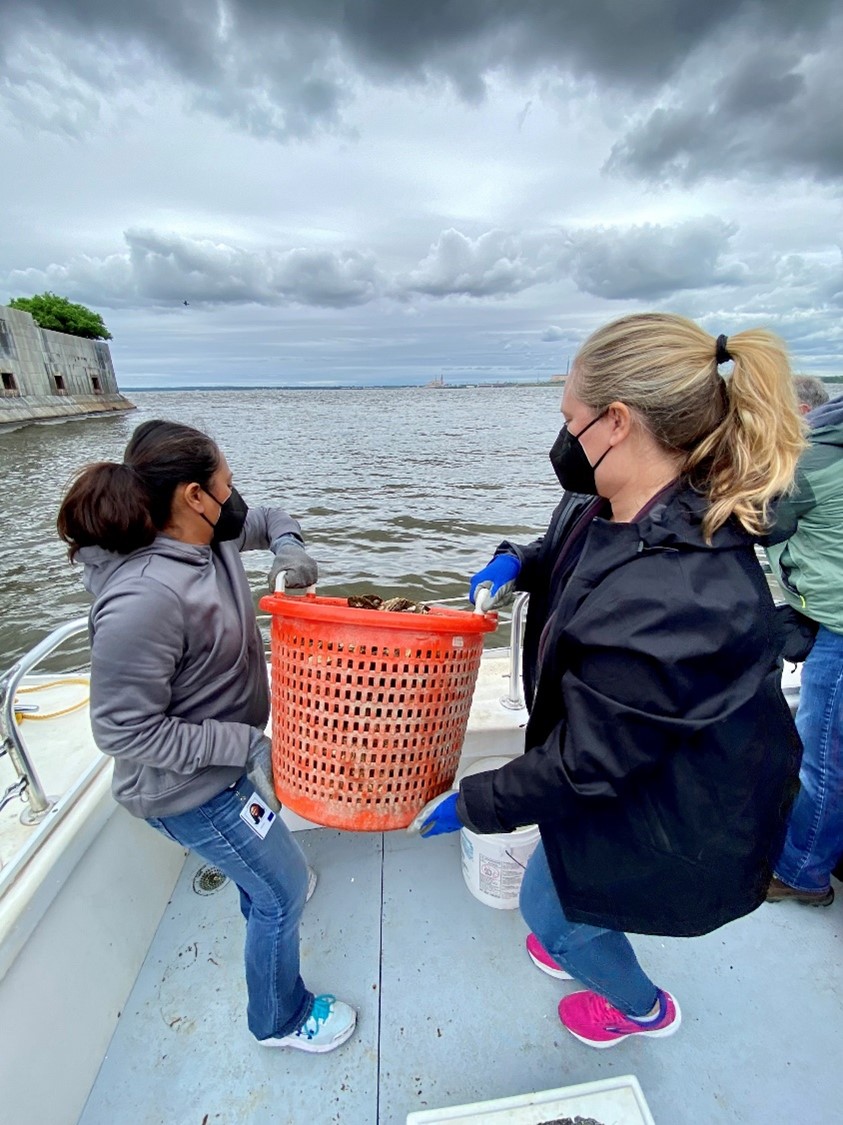 About Franklin Templeton
Franklin Resources, Inc. [NYSE:BEN] is a global investment management organization with subsidiaries operating as Franklin Templeton and serving clients in over 155 countries. Franklin Templeton's mission is to help clients achieve better outcomes through investment management expertise, wealth management and technology solutions. Through its specialist investment managers, the company offers boutique specialization on a global scale, bringing extensive capabilities in equity, fixed income, multi-asset solutions and alternatives. With offices in more than 30 countries and approximately 1,300 investment professionals, the California-based company has 75 years of investment experience and approximately $1.5 trillion in assets under management as of April 30, 2022. For more information, please visit franklinresources.com and follow us on LinkedIn, Twitter and Facebook.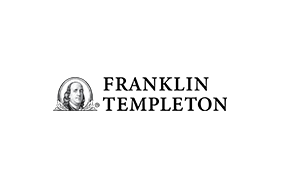 Franklin Templeton