Published 05-27-22
Submitted by GoDaddy
Originally published on GoDaddy For Good
We focus on what matters
Our mission is to empower everyday entrepreneurs everywhere. Embracing the verb "empower" as part of our mission means committing to real, impactful action. We seek to understand the most important issues facing our stakeholders, our society, our business and our industry — and to take proactive steps to be a positive force for those we serve and for the world at large. That means a commitment to transparency combined with a relentless focus on how we can be better every day.
2021 Sustainability Highlights
We're committed to reducing our Scope 1 and 2 emissions by 50% by 2025 and we are actively working towards a longer-term goal.
Since 2017, we've served over 5,000 entrepreneurs through our Empower by GoDaddy program.
Achieved both gender (global) and ethnicity (U.S.) pay parity1 for the seventh year in a row.
Scored 100% on the Human Rights Campaign's Corporate Equality Index for the third year in a row.
37% of all hires were women and 50% of the hires in the U.S were minorities.
We made our EEO-1 report publicly available.
Assigned oversight of our sustainability initiatives to the Nominating and Governance Committee.
Our sustainability priorities
In 2020, we partnered with a specialty sustainability advisory firm to conduct our first materiality analysis. The analysis identified the sustainability topics that are of highest priority to us, our stakeholders and our community. By understanding the issues our stakeholders care about, we can ensure that our priorities continue to align with their expectations, market trends and business risks and opportunities.
We believe our analysis was thorough. It involved interviews with our executive team and stakeholders, surveys of internal subject-matter experts and a landscape review of industry trends, research and risk factors. Our advisory firm helped to ensure the analysis followed best practices and maintained a balanced third-party perspective.
From a comprehensive list of potential areas of focus, ten topics stood out and are guiding our strategic priorities.
They are:
Content Safety
Corporate Governance
Customer Experience
Diversity, Inclusion and Belonging
Energy Use and Greenhouse Gas (GHG) Emissions
Inclusive Entrepreneurship
Innovation
Talent Management and Engagement • User Privacy
Web Security
Our pillars
To make sure we truly infuse these priorities into how we operate every day, we aligned each priority with one of three strategic sustainability pillars:
Customers
We're empowering entrepreneurs everywhere and making opportunity more inclusive for all.
Employees
We're creating an inclusive, collaborative culture that promotes personal and professional growth.
Operations
We're reducing our environmental impact, operating our business ethically and managing risk appropriately.
The UN Sustainable Development Goals
The United Nations Sustainable Development Goals (SDGs) are a collaborative, global effort to protect our planet, end poverty and help people live in prosperity and peace, and they are represented by 17 global goals and 169 targets. We recognize that businesses play an important role in achieving the SDGs, and we welcome them as inspiration while we continue to integrate our commitment to Sustainability throughout our business.
In 2022, we went a step further in our commitment to the SDGs and joined the United Nations Global Compact. Through this membership, we commit to supporting the Ten Principles of the UN Global Compact on human rights, anti-corruption, labor and environment, and to disclosing our progress on each of the principles annually.
As part of our materiality analysis, we examined how our business activities and key priority areas align with the SDGs. We identified six SDGs that we believe our business has the greatest opportunity to impact:
Gender equality
Affordable and clean energy
Decent work and economic growth
Industry, innovation and infrastructure
Reduced inequalities
Peace, justice and strong institutions
Download the 2021 GoDaddy Sustainability Report here
About This Report
Unless otherwise noted, GoDaddy's 2021 Sustainability Report covers the company's environmental, social and governance strategies, activities, progress, metrics and performance for the fiscal year that ended December 31, 2021. This report references the Global Reporting Initiative (GRI) Standards and the Sustainability Accounting Standards Board (SASB) Standards for the Internet Media and Services sector. GoDaddy is committed to regular, transparent communication of our sustainability progress, and to that end, we will share case studies, updates and articles on an ongoing basis through our website and other key resources. We intend to continue providing updates about our sustainability journey by publishing an annual sustainability report.
1 We define achievement of pay party as pay that is equal to, or a few cents on either side of, a dollar. Please read our 2021 Diversity and Parity Annual Report for more information.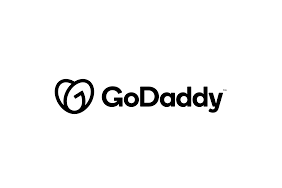 GoDaddy
GoDaddy
GoDaddy is empowering everyday entrepreneurs around the world by providing all of the help and tools to succeed online. GoDaddy is the place people come to name their idea, build a professional website, attract customers, sell their products and services, and manage their work. Our mission is to give our customers the tools, insights and the people to transform their ideas and personal initiative into success. To learn more about the company, visit www.GoDaddy.com.
GoDaddy focuses on making opportunity more inclusive for all in the communities where we work, live and play across the globe. We rally behind inclusive entrepreneurship and other critical local needs that empower people to succeed through philanthropic and in-kind donations, volunteerism, strategic partnerships and advocacy.
Empower by GoDaddy is GoDaddy's global community and philanthropic program equipping entrepreneurs in underserved communities with training, tools and peer networks to accelerate their journeys. GoDaddy rallies behind entrepreneurs in underserved communities by building their confidence and skills to strengthen their small business' digital presence.  Entrepreneurs engage in customized learning experiences, work 1-1 with GoDaddy volunteer coaches and local mentors, and gain access to wrap-around services, in-kind products and networks boosting their small businesses success.
More from GoDaddy