Published 05-27-22
Submitted by Kimberly-Clark Corporation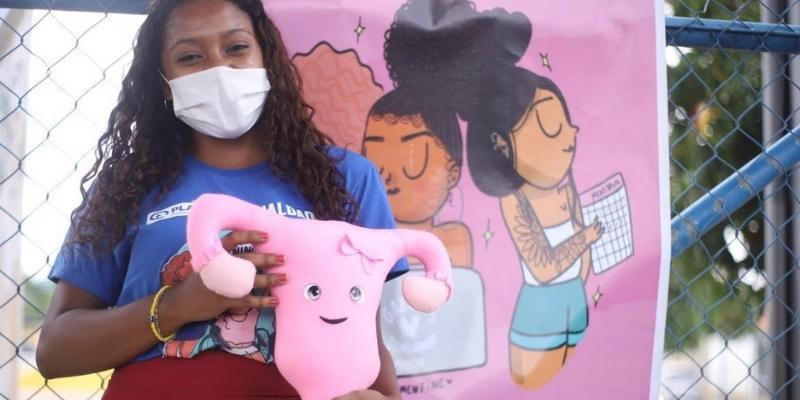 Globally, more than 800 million women and girls are stigmatized, excluded and discriminated against simply because they menstruate. An additional 500 million lack access to basic period products and facilities needed for menstrual hygiene management.
As a result, these women and girls end up missing school and work, and they often become the target of gender-based violence due to misunderstanding and stigma.
Kimberly-Clark and its Kotex® brand are committed to challenging period perceptions and addressing stigmas around the world with women, men, girls and boys. Part of this commitment is the annual collaboration with WASH United to sponsor Menstrual Hygiene Day on Saturday, May 28, 2022, with a shared focus of making menstruation a normal fact of life by 2030.
"At Kimberly-Clark, we believe a period should never stand in the way of a woman's progress – a belief that started with the founding of Kotex® more than 100 years ago and continues to this day," said Alison Lewis, Chief Growth Officer for Kimberly-Clark.
"Our purpose to provide 'Better Care for a Better World' resonates clearly in our support of Menstrual Hygiene Day and our ongoing work to champion the progress of women, fight period stigmas through education, and promote greater access to menstrual hygiene products," added Lewis. "We are incredibly proud of the work we've done and are dedicated to the hard work still ahead."
Kimberly-Clark, Kotex® and the Kimberly-Clark Foundation, along with various non-profit collaborators, have made tremendous strides to elevate menstrual health and hygiene around the world. In 2021, the cumulative impact of Kimberly-Clark's various social impact programs reached more than 8.7 million people.
Championing Her Progress
Since its launch in 2020, the Kotex® She Can Initiative has worked to champion women's progress by fighting the barriers caused by period stigmas, promoting access to education in schools and communities, and by helping to open doors so women gain equal opportunity.
"Unlocking doors for women requires all of us to share our voices and advocate for the women and girls in our lives," said Jenny Lewis, Vice President of the Kimberly-Clark Foundation. "Our work is critical to creating a more equitable world for women and girls. Because when women thrive, we all thrive."
Around the world, the Kotex® She Can Initiative provides compelling educational resources that help girls, boys, parents and caregivers understand period basics and abolish period stigma before it starts.
The Kotex® She Can Initiative also leverages consumer insights to create innovative new ways to deliver menstrual hygiene education, including a collaboration with popular YouTube and Instagram influencer Simone Giertz to help young women demystify the menstrual cycle in her trademark style that blends education and humor.
Addressing Access to Products and Sanitation
Access to menstrual hygiene products, as well as period-friendly sanitation facilities, remain a significant challenge for millions of women and girls each day.
In fact, roughly one in three women in the U.S. struggles to afford period products. In response, Kimberly-Clark and its U by Kotex® brand became the founding sponsor of the Alliance for Period Supplies (APS) in 2018, and since then, they have donated more than 50 million period products through APS to women in need.
Additionally, one in five students in the U.S. struggle to afford period products, and report missing classes due to a lack of access to period products. This year, U by Kotex® provided additional funding to APS to administer a series of grants in the U.S. focused on advancing efforts in schools and benefitting school-aged girls.
Recipients include Sisters on the Street for its work to provide free menstrual products in female and all-gender restrooms across its three existing partner high schools in Southern California, and Giving the Basics Wichita to advance its distribution efforts of period supply products to more than 51,000 people monthly and 130+ schools in Kansas.
To further address access to period products for students, Thinx, Inc. will donate 10,000 pairs of reusable period underwear for teens to APS. Thinx is the leader in the reusable period and incontinence underwear category, and Kimberly-Clark announced a majority investment in the company earlier this year.
"Period poverty is a solvable issue. By prioritizing menstrual equity, we're recognizing that access to period products should no longer be a barrier to an education, and through this donation, we're making a positive impact for thousands of young people who want to focus on school and activities that help them reach their full potential," said Meghan Davis, Chief Executive Officer of Thinx, Inc. "Sustainable menstrual equity is a key mission of Thinx, and we're proud to join with Kimberly-Clark and the Alliance for Period Supplies in the fight to eliminate period poverty in the United States."
Normalizing Periods by 2030
In commemoration of Menstrual Hygiene Day, Kimberly-Clark is partnering with WASH United and encouraging employees, partners, consumers and customers to show support by wearing the annual Menstrual Hygiene Day Menstruation Bracelet that's available via digital and social assets or printable paper versions.
The bracelet is made of 28 elements, with five of them red, representing the menstrual cycle.
"By wearing the Menstruation Bracelet or posting the digital and social assets, everyone can show that periods are nothing to hide and help push back taboos and stigma, one bracelet at a time," said Thorsten Kiefer, Co-Founder and CEO of WASH United.
"It's time to normalize menstruation and by doing so help millions of women and girls to reach their full potential," Kiefer added. "Menstrual Hygiene Day and Kotex® are committed to ending period stigma. Are you with us?"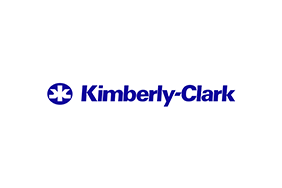 Kimberly-Clark Corporation
Kimberly-Clark Corporation
Kimberly-Clark and its trusted brands are an indispensable part of life for people in more than 175 countries. Fueled by ingenuity, creativity, and an understanding of people's most essential needs, Kimberly-Clark is committed to its purpose of Better Care for a Better World. The company's portfolio of brands, including Huggies, Kleenex, Scott, Kotex, Cottonelle, Poise, Depend, Andrex, Pull-Ups, GoodNites, Intimus, Neve, Plenitud, Sweety, Softex, Viva and WypAll, holds No. 1 or No. 2 share position in approximately 80 countries. Kimberly-Clark use sustainable practices that support a healthy planet, build strong communities, and ensure its business thrives for decades to come.
To keep up with the latest news and to learn more about the company's 150-year history of innovation, visit kimberly-clark.com or follow Kimberly-Clark on Facebook, Instagram or LinkedIn.
More from Kimberly-Clark Corporation