Published 05-25-22
Submitted by Cisco Systems, Inc.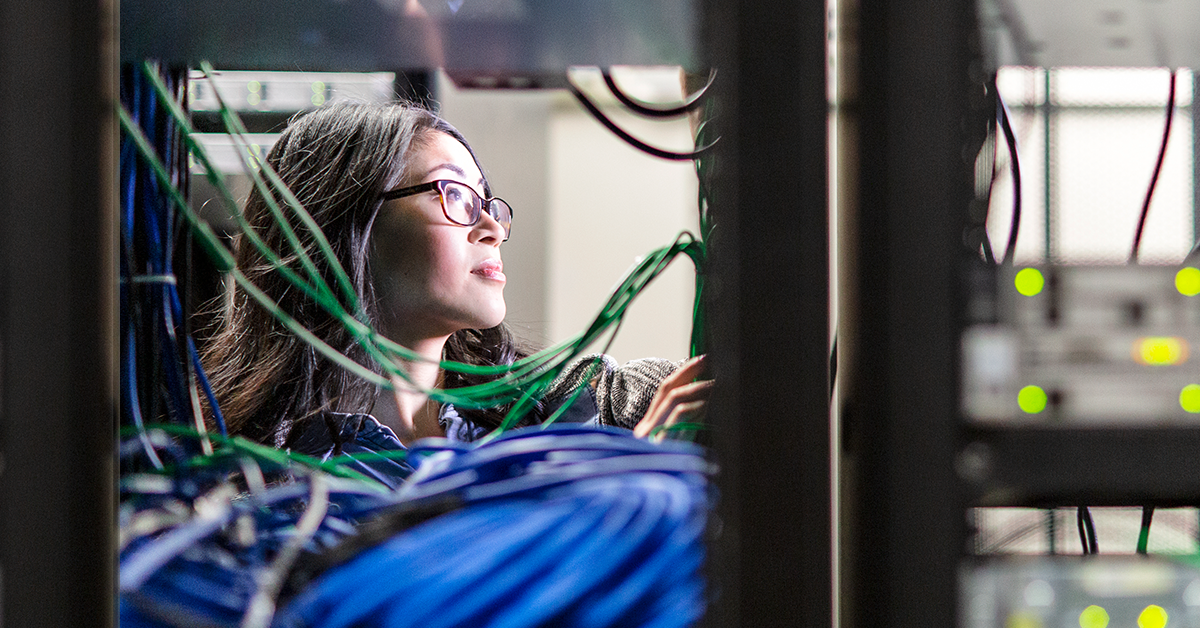 In honor of Asian American and Pacific Islander (AAPI) Heritage Month in May, we are celebrating the diversity and accomplishments of Waipahu High School in Hawaii. Waipahu is a nationally recognized career academy school, committed to preparing its students for competitive and in-demand occupations. Students can enroll in one of six nationally certified model academies, including the Industrial & Engineering Technology (IET) Academy. The IET Academy consists of seven pathways, including the IT pathway, which offers Cisco Networking Academy courses to students as part of its curriculum.
Waipahu High School is one of thirteen learning institutions in Hawaii that participates in the Networking Academy program. Year to date, there are 863 students participating in the program throughout the state, which is a 52.7% increase from this time last year. The Hawaii Department of Education, Honolulu Community College and Cisco Networking Academy are partnering together to provide IT Educational opportunities by working to align CTE pathways and promoting the Networking Academy program within Hawaii.
Seventy percent of students attending Waipahu are of Asian descent, predominantly Filipino, and a small number of Japanese students. Twenty-four percent of students are Pacific Islanders. In the United States, one percent of Networking Academy students identify as Native Hawaiian or other Pacific Islander, and ten percent identify as Asian.
Cindy Takara, a Waipahu computer science teacher who has taught at the school for over 26 years, is responsible for leading students through the IT pathway. "Hawaii is very diverse. It has a vast and diverse culture," she says. "They call us the melting pot of the Pacific because we have so many cultures, which we embrace and celebrate." Cindy attributes this welcoming attitude to Hawaii's "Aloha" spirit.
Waipahu currently offers four Networking Academy courses, including IT Essentials PC Hardware and Software, CCNA: Introduction to Networks, CCNA: Switching, Routing and Wireless and Cyber Ops Associate. Cindy holds certifications in networking which include CCNA, A+, and CyberOps Associate.
The value of internships and networking
Cindy's students have completed IT internship opportunities at several different companies, including the HawaiiUSA Federal Credit Union, Servco, Exelon and the National Security Agency (NSA). Through these internships, students can apply the skills they learn from the IT curriculum while gaining valuable work experience.
Zak Sakata, one of Cindy's former students, is finishing his senior year at Arizona State University and will earn his bachelor's degree in computer science in May 2022. He believes the Cisco Networking Academy and coding courses he completed in high school gave him an advantage over other college internship applicants. "I would definitely say that completing any Cisco Networking Academy courses and having some coding experience on your resume is going to make you stand out from other internship applicants. On top of this, having the CCNA certification is definitely worth mentioning because this is an industry standard that many [top employers] are looking for."
Throughout his four years at ASU, Zak completed three summer internships. "It's quite amazing how these internships can put you ahead of other computer science undergraduates, largely because you're in the work field, and you're learning about all the different processes and technologies that a software engineer must be familiar with, including those that are not taught in college," shares Zak. "There's also the soft skills side of things—working with managers, collaborating as a team and learning how to communicate effectively." Upon graduation, Zak will begin his role as a software development engineer with GoDaddy.
Another of Cindy's former students is Joss Picardal, who is wrapping up his freshman year at Embry-Riddle Aeronautical University in Prescott, Arizona. He is part of the university's Aerospace Engineering Astronautical track and aspires to become an aerospace engineer.
At the college career fairs he attended, many of the companies were seeking only to offer internships to upperclassmen. But Joss wasn't discouraged from attending. He approached recruiters from the participating companies anyway. "It's really good when you get to know people already within the industry," Joss remarks. "You might learn something from them that you're probably never going to learn from taking the class, because they have first-hand insight about what it's really like to work in that field."
Joss advises other students in his position not to be afraid to reach out to people in the industry, because many are willing to answer questions and share their experiences. He believes that making these connections early on will be beneficial for his future career.
How community helps form lasting connections
Zak believes being a part of the AAPI community has shaped his experience both personally and professionally. "I would say that coming from Hawaii, there's a very different culture. You kind of see everyone as family. It's a very welcoming culture," Zak shares. "So, I believe experiencing that diversity and welcoming spirit allows you to have a certain level of empathy towards others. I think this is important, especially if you are going into tech, because you're going to develop software that could have a large impact on peoples' lives."
Joss notes, "Personally, for me, a lot of Asian cultures center around community, so [that] really helps develop the ability to connect with people. There's a real bond amongst members of the community. This close camaraderie helps you feel more comfortable and connected."
Empowering students to pursue new opportunities
Cindy believes she is positively impacting the AAPI community by giving her students exposure to opportunities at the high school level, which empowers them to make sound professional and personal life decisions. She is also preparing them with the technical skills they need to be successful. In doing so, she hopes to reaffirm that there is no limit to what her students can do or be in the future. "I hope that I am helping each student grow as a person, as an individual. I am also teaching them to give back. A big thing for me is that we don't just 'take, take, take'—we must give back to the world in any way, shape, or form. Showing kindness to one another or supporting one another as fellow students and friends."
In the future, Cindy would like to see an increase in the number of female students who join the IET Academy at Waipahu High School. Currently, out of the 131 students participating in the IT pathway, only 14 are female. "It's interesting because, at Waipahu High School, both the engineering teacher and I are women. Even our drafting teacher is female. Although there are certain stereotypes associated with students who have an interest in IT, I wish more girls would know that if you have the willingness to learn, you can learn anything. I want students to challenge themselves, to be risk takers. It's okay to fail—it's part of life, it's part of learning. But if you never try, you'll never know what you are capable of."
Learn more about Cisco Networking Academy.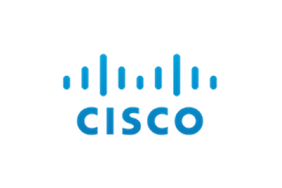 Cisco Systems, Inc.