Published 05-26-22
Submitted by 3BL Media
For centuries tarot cards have been relied on to gain insight into the past, present and future. To help guide you through a rapidly changing business landscape, 3BL Media has tapped into its inner wisdom to create a special deck for those tasked with communicating about environmental, social, governance (ESG) progress.
There's no magic formula for ESG communications, but we've learned a lot since 3BL Media started in 2009. For one, stakeholders want to hear about how your company is progressing toward ESG goals. Now is not the time to keep your cards close to your chest.
Every brand's ESG journey is unique, but 3BL Media is here to provide expert advice along the way. Whether you're wondering about how often to communicate, who your target audience should be or how to track your ROI, our tarot card deck holds the answers to some of the most frequently asked ESG storytelling questions.
Ready to consult the cards? Choose one here to find the answers you've been looking for.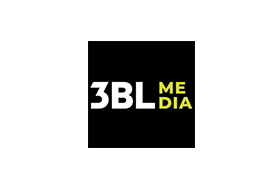 3BL Media
3BL Media
3BL Media is the world's leading communications partner for purpose-driven organizations. Through content distribution, multi-media promotion and hands-on learning experiences, we connect organizations to an unrivaled network of sustainability professionals, journalists, bloggers, investors, academics, policymakers and influencers who are passionate about engaging on topics like education, environment, community involvement, supply chain and circular economy, volunteering and the Sustainable Development Goals.
More from 3BL Media