Published 05-25-22
Submitted by Regions Bank
Since 2013, Shella Sylla has been on a mission to educate women about golf – how to use the game to build relationships and advance in the business world.
Sylla is the founder of SisterGolf, a Birmingham, Alabama, based organization that aims to expose women to the game of golf, educate them on the rules and etiquette of the game, and empower them by helping them build the confidence on the course and in the business world.
"Golf is a way to network and gain visibility," she told a group of 30 rising women executives gathered for the first ever Women's Intro to Golf Clinic at the Regions Tradition.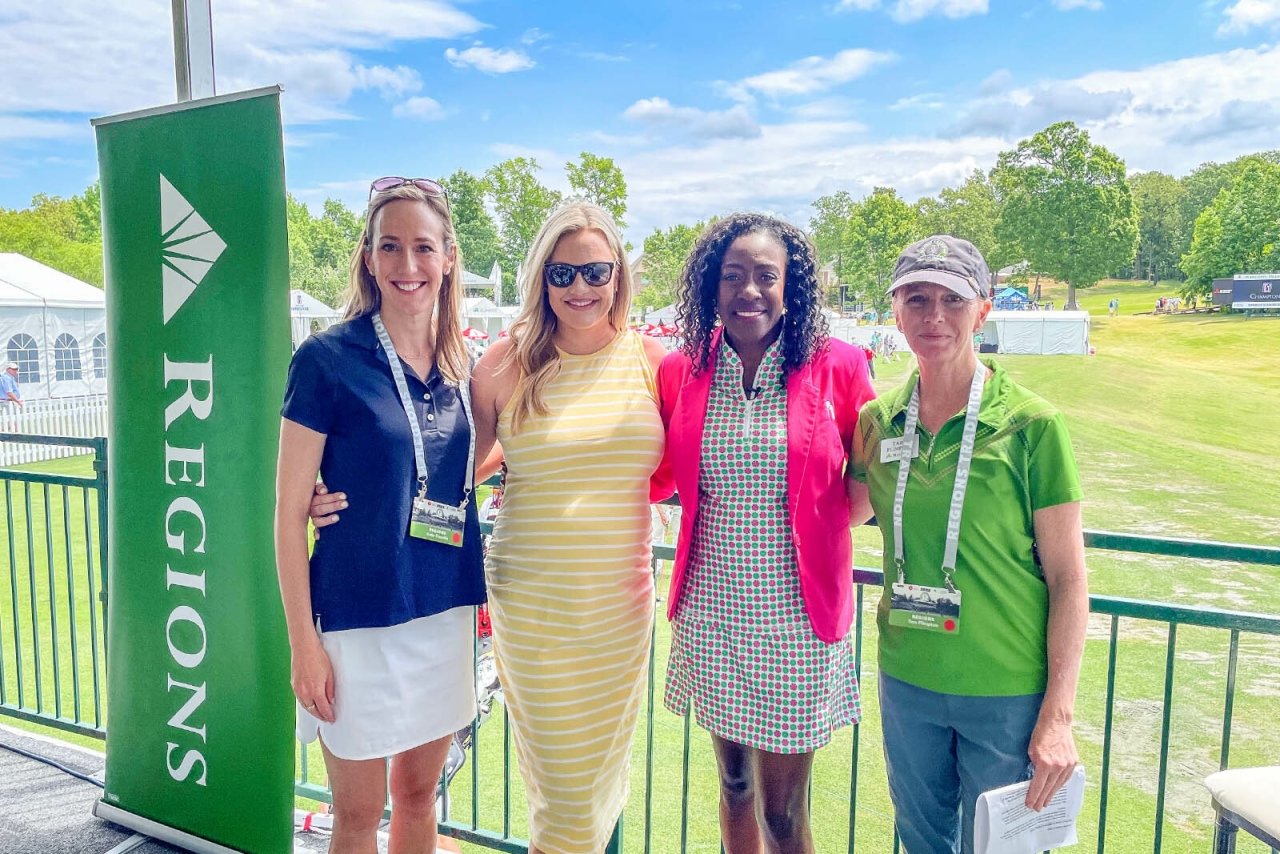 Tara Plimpton, Chief Legal Officer with Regions, welcomed participants on behalf of the company and kicked off the event, which included representatives from organizations such as Alabama State University, Alabama A&M University, and Magna Kamtek.
Plimpton introduced Sylla, who shared how, in the past, she observed her male colleagues making connections and closing deals on the golf course. She had never been a golfer but saw the impact that the game could have on one's career.
"We put too much pressure on ourselves to be good golfers the first time," she said.
After a little hesitation, she accepted an invitation from a colleague to join him on the course. She was surprised by how much she enjoyed the game. She began taking lessons and from there, she was inspired to share with other women how golf can impact your career.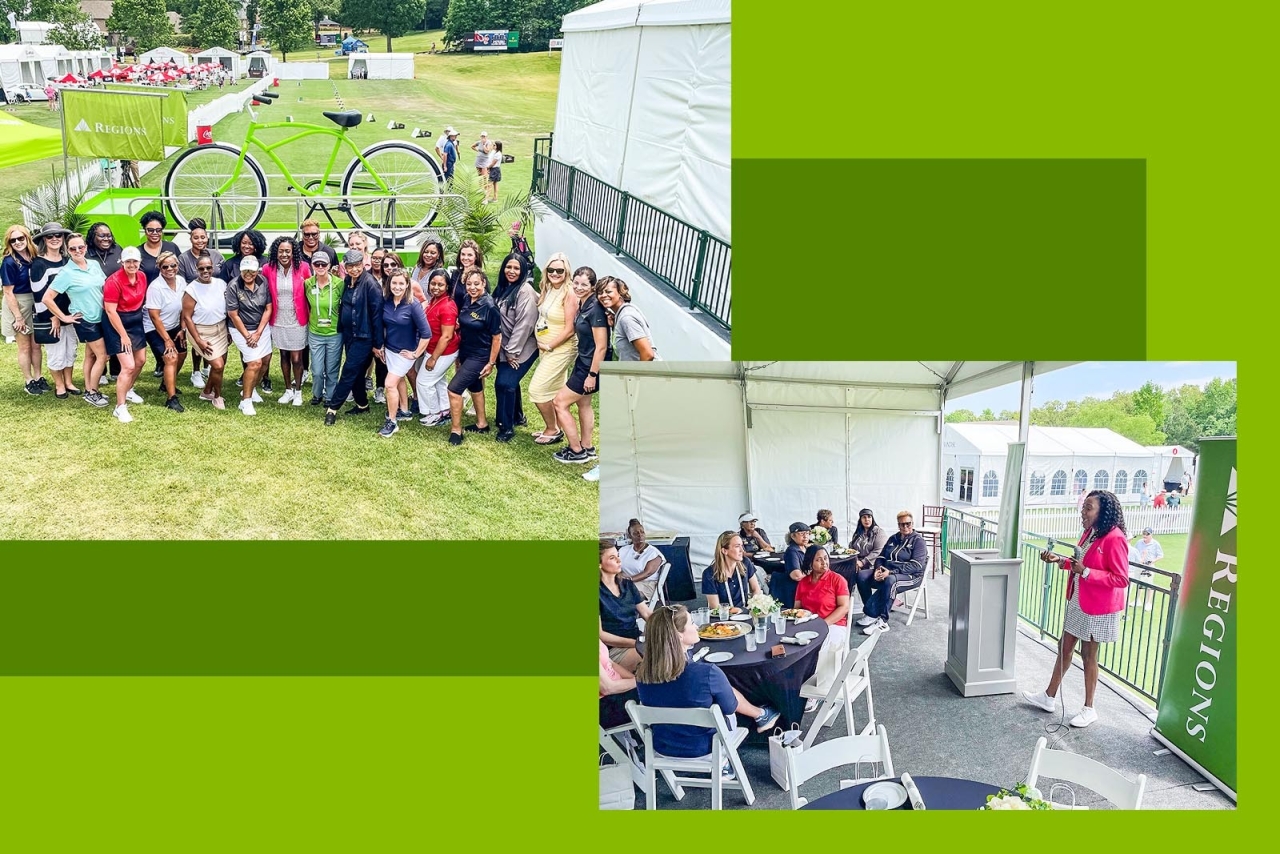 Jessica Madison, Assistant Athletic Director for Development and Marketing at Alabama State University and clinic participant shared that "While we do have championship golf teams and understand how the sport can impact students, from an executive perspective, this workshop helped us to understand how we can use golf to connect with other individuals, grow as individuals, and connect with the community."
After Sylla shared her story and went over a few rules of the game,  including etiquette and attire, the women hit the driving range for some instruction from the golf pros.
First time golfer Jennifer Anderson, Executive Director of Institutional Advancement in the Alabama State University Foundation, shared a few thoughts after practicing her swing.
"We don't think about how to leverage it for networking opportunities or to use it as a tool of inclusion," she said. "Golf provides a great equalizer."
By the end of the event, several women were ready to sign up for lessons and looking forward to more events with SisterGolf.
"This is a really exciting time," says Sylla. "When I first started there was not as much interest from women, but now we have so much corporate support behind getting more women engaged in the sport and making it more accessible to everyone."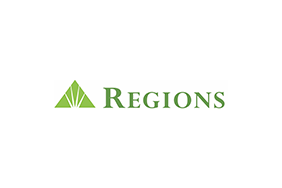 Regions Bank
Regions Bank
Regions Financial Corporation (NYSE:RF), with  $147 billion  in assets, is a member of the S&P 500 Index and is one of the nation's largest full-service providers of consumer and commercial banking, wealth management, and mortgage products and services. Regions serves customers across the South, Midwest and  Texas , and through its subsidiary, Regions Bank, operates more than 1,300 banking offices and 2,000 ATMs. Regions Bank is an Equal Housing Lender and Member FDIC. Additional information about Regions and its full line of products and services can be found at www.regions.com.
More from Regions Bank