Published 05-24-22
Submitted by DOW
More than a decade ago, Dow and The Nature Conservancy came together to address a simple but important question: How can businesses better value nature? Since then, our pioneering collaboration has resulted in Dow's 2025 Valuing Nature Goal and the development of tools and processes that are helping Dow and other organizations systematically factor nature and its value into business decisions.
In 2020, Dow and The Nature Conservancy again came together to ask an important question: What's next? How do we continue to evolve our work beyond the 2025 nature goal? Together, we started to look at biodiversity and how it is a critical part of valuing nature. Now, using some of the same proven approaches that advanced our work in valuing nature, we are developing scientifically credible tools and strategies for assessing biodiversity and investing in projects that help restore and conserve critical watersheds. Looking at priority areas for Dow such as water, carbon and biodiversity, we identified the U.S. Gulf Coast and the Mississippi River watershed as critical to our efforts, and we are working with The Nature Conservancy on specific projects in this region, such as the Loch Leven Restoration Project in Louisiana.
Recently, we talked to Jennifer Molnar, managing director and lead scientist for The Nature Conservancy's Center for Sustainability Science, for her thoughts on how businesses can better manage and account for biodiversity. We also talked to two scientists – Scott Lemmons, director of Freshwater Programs, Mississippi, The Nature Conservancy, and Bryan Piazza, director of Freshwater & Marine Science, Louisiana, The Nature Conservancy – for their "boots-on-the-ground" perspectives.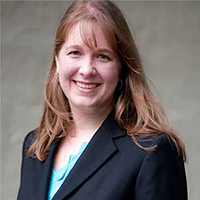 Prioritizing biodiversity
How do you define biodiversity, and why is biodiversity important?
Jennifer: Biodiversity is a characteristic of nature that describes the diversity of species and habitats on Earth. Biodiversity is critical and underlies nature's ability to function – and to support each of us. Whether it is the clean water we drink or the trees that clean our air, there are so many ways people – and our economy – depend on nature.
Biodiversity seems to be emerging as an area for Environmental, Social and Governance (ESG) focus. Why now? How does the Task Force on Nature-related Financial Disclosures (TNFD) play into this?
Jennifer: There has been growing awareness of the severity of the biodiversity crisis – and its impact on not only the health of nature but also our economy. A recent WEF report estimated that more than half of the world's economic output is highly or moderately dependent on nature. Even so, these connections can go unrecognized by businesses.
Early work done by Dow and others showed the relevance of nature in business, and ways that it could be brought into decisions. So, now there is not only growing awareness among the public – and investors and regulators – that companies can do more for biodiversity, but also shared approaches on what should be done. Both the Science Based Targets for Nature (SBTN) and the Task Force on Nature-related Financial Disclosures (TNFD) are in the process of developing frameworks that will provide consistent guidance on how to set targets, report on progress, and disclose risks to investors related to nature. This structured approach is essential because it will provide both transparency and consistency across company actions and allow for more shared learnings between companies.
How can a business better understand both the impacts it has on biodiversity and the ways in which it relies on it? Where should a business start?
Jennifer: While still in development, both SBTN and TNFD have released draft guidance. Each suggests doing an initial materiality or risk assessment to understand where a business and its value chain intersect with nature. This type of analysis can help point to no-regrets actions to reduce negative impacts on biodiversity or invest in improving it. This foundational work will set a company up to be ready for when the final guidance documents are available in about a year, but it is important to start the work now.
What are the challenges in measuring biodiversity and its changes?
Jennifer: We face two interlinked planetary crises today: climate change and biodiversity loss. Both can be complex to understand and challenging to implement solutions for, but there is one significant difference. If a greenhouse gas is emitted anywhere in the world, it contributes to global climate change. So, companies can look across their operations and supply chains to see where they can make the largest emissions reductions first, while on a path to fully decarbonizing.
Biodiversity loss is happening at a global scale, but many of the impacts are locally specific. To understand how a business impacts biodiversity requires an understanding of the characteristics of the nature where the company is located or where its suppliers operate. And, the company must understand how its activities can impact nature. For example, that could be an expansion of operations that leads to the direct loss of critical habitats or pollution from a plant that harms fish downstream.
The most effective tools for companies to assess their impacts on biodiversity will bring together those two aspects: data on the distribution and health of nature and how corporate activities can impact it.
How is the collaboration between Dow and The Nature Conservancy evolving? What approaches have you found to be successful and continue to carry forward?
Jennifer: Back in 2005, Dow and other companies took notice when the Millennium Ecosystem Assessment found that ecosystem degradation around the world led to a 60% reduction in the benefits they provide to people and our economy. This started Dow on the path to investigate the role of nature within its business, including through its collaboration with us at The Nature Conservancy, leading to the development of tangible tools and processes to start to better integrate nature into Dow's business decisions.
All of the work we've done together – and Dow's Valuing Nature Goal – included biodiversity as a consideration, but it hasn't always been the focus. But now, taking a fresh look at how Dow can further reduce its impacts on nature, the teams can utilize new data and tools that are available, while also drawing on its experience of integrating nature in decisions.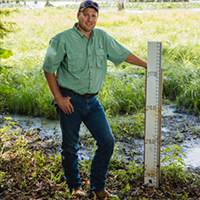 Restoring and preserving critical habitats
How is sustainable land management related to biodiversity? Why is it important to restore and preserve lands?
Scott: Sustainable land management is essential to preserving biodiversity. By protecting and preserving native habitats, we can increase biodiversity and protect our resources in their natural state.
What is the importance of preserving intact wilderness areas such as the Atchafalaya Basin Preserve?
Bryan: In Louisiana, The Nature Conservancy has identified the Atchafalaya Basin as one of the state's most important habitats. And now, working with landowners and other partners, we're looking to protect this unique landscape. The Atchafalaya Basin is the largest intact floodplain left in the Mississippi River Basin (nearly 1 million acres). It contains about 850,000 acres of forest – which represents the largest block of floodplain forest remaining in the Lower Mississippi River Basin. Within those forests, there are 200,000 acres of bald cypress swamps – it's the largest block of coastal bald cypress forest left in the United States. The preserve also protects 150,000 acres of the only actively building coastal delta system in the Gulf of Mexico. In terms of biodiversity, it's home to over 100 species of fish and crustaceans, more than 250 species of resident and migrant birds, and two Audubon-important bird areas, meaning it is an important habitat for birds, both continentally and globally.
The basin – sometimes referred to as the "kidneys of the Mississippi River" – also is an important habitat for removing nitrogen and fertilizer runoff, which would otherwise run into the Gulf of Mexico. The area serves as a critical flood control basin that protects areas such as Baton Rouge from flooding and is often called the "heartbeat of the Cajun culture."
Scott: Areas within the Atchafalaya Basin have been hydrologically altered through channelization and oil and gas exploration. This is causing the natural channels to transport sediment and silt in, preventing the flow of freshwater to many areas. Without freshwater inundation, the growth of plant habitats has decreased, and they are slowly dying. Preservation and restoration are essential to protecting these critical habitats.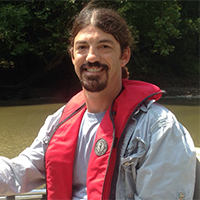 What type of steps is The Nature Conservancy taking on a local level to further outreach, research and encourage restoration in the region? Can you talk about a specific project you're working on and its impact?
Bryan: The primary pillars of The Nature Conservancy's work in the Atchafalaya River Basin initiative are outreach, research and restoration. This initiative is our vision for what a sustainable Atchafalaya River Basin could be. When we bought our Atchafalaya River Preserve, we owned a little more than 5,000 acres. Now, following the purchase from Dow, we own roughly 9,000 acres. We are currently working with the state of Louisiana on the preserve to implement hydrological restoration, which will impact about 5,000 acres of preserve and surrounding state lands. We hope to use this project as a pilot to then do similar hydrological restoration work on close to 100,000 acres.
Scott: A project that Dow has helped fund is Loch Leven. Loch Leven is a 6,000-acre floodplain reconnection project along the Mississippi River. This floodplain has been cut off by levees since the 1800s. The Nature Conservancy's efforts are aimed at reintroducing the flow of the Mississippi River back to the landscape. We have installed a large-scale water control structure with waste-level management capabilities. The benefits of the installation include restored hydrology to bottomland hardwood forested wetlands, fish passage and shallow water-spawning opportunities, and improved habitat for migratory birds and wildlife. The 6,000 acres of flood storage capacity also help with flood-risk reduction, improved water quality through sediment and nutrient reduction, and a means for groundwater aquifer recharge. This project is a win for businesses such as Dow and the neighboring communities, since Loch Leven delivers flooding protection to downstream assets on the river. It's also a win for biodiversity. In 2022, we are planning to use the Ecosystem Services Identification & Inventory (ESII) tool developed as part of the collaboration between Dow and The Nature Conservancy to quantity the benefits associated with Loch Leven.
Why should businesses be involved in these efforts?
Scott: Support from businesses helps to reduce their carbon- and water-use imprint while working to restore a better, cleaner and healthier environment for us all.
Bryan: Businesses are made of people who live in local communities at risk of climate change, and businesses also have physical assets that are vulnerable to these same climate risks. The more that we can use nature to help us address some of these climate challenges, the better off we will all be. By working with the private sector, we can unlock critical financing and utilize the experience of businesses to solve these problems together.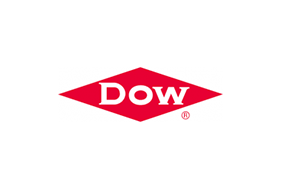 DOW
DOW
Dow (NYSE: DOW) combines global breadth; asset integration and scale; focused innovation and materials science expertise; leading business positions; and environmental, social and governance leadership to achieve profitable growth and help deliver a sustainable future. The Company's ambition is to become the most innovative, customer centric, inclusive and sustainable materials science company in the world. Dow's portfolio of plastics, industrial intermediates, coatings and silicones businesses delivers a broad range of differentiated, science-based products and solutions for its customers in high-growth market segments, such as packaging, infrastructure, mobility and consumer applications. Dow operates manufacturing sites in 31 countries and employs approximately 37,800 people. Dow delivered sales of approximately $57 billion in 2022. References to Dow or the Company mean Dow Inc. and its subsidiaries.  For more information, please visit www.dow.com or follow @DowNewsroom on Twitter.
More from DOW