Published 05-24-22
Submitted by Kimberly-Clark Corporation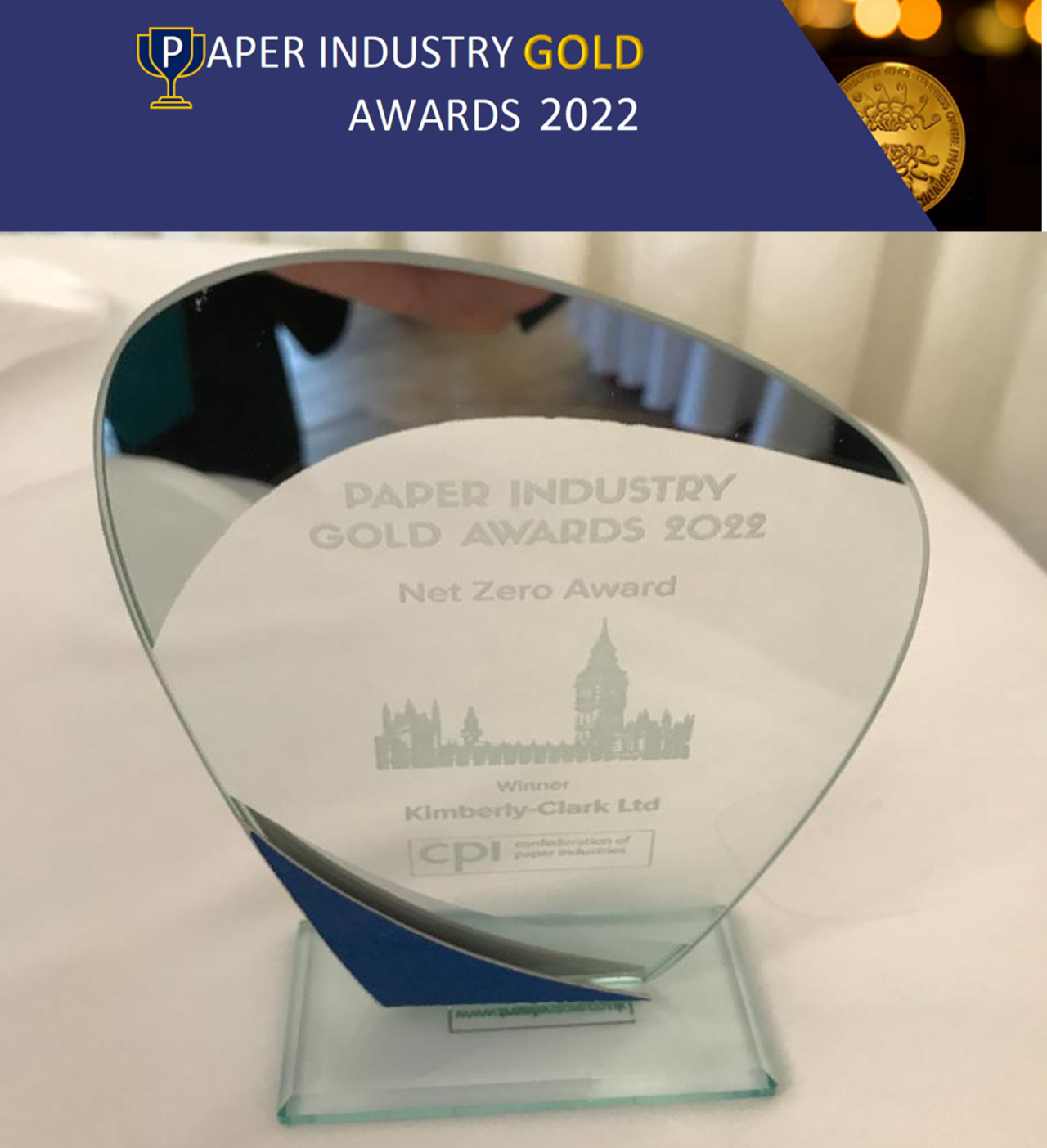 Kimberly-Clark, the parent company of leading household brands including Andrex®, Kleenex® and Huggies®, has won the Net-Zero Award at the first ever UK Paper Industry Gold Awards. Selected as the winner by a panel of judges, Kimberly-Clark demonstrated excellence and innovation through its pioneering UK net-zero strategy and overarching net-zero vision for the Europe, Middle East and Africa region.
As a global manufacturer of essential products, Kimberly-Clark's tissue business is classified as an energy-intensive industry in many markets, which reflects the challenge of decarbonizing. However, the company has made significant progress towards more sustainable operations, establishing a net-zero strategy aligned to four key pillars, including energy conservation, manufacturing footprint optimization, alternative and renewable energy, and energy supply.
The net-zero strategy sets out an ambitious blueprint to reduce emissions. The company is targeting a carbon emissions reduction of 76% in the UK across scope 1 and 2 by March 2023 (compared to a 2015 baseline). Kimberly-Clark and its partners are investing more than £182 million in a number of initiatives that contribute to lowering the environmental impact of the company, which employs around 1,220 staff in the UK.
In 2021, Kimberly-Clark announced a Power Purchase Agreement (PPA) with Octopus Energy that will lead to the construction of an onshore windfarm in Cumberhead, Scotland. Once complete, the windfarm will make almost 80% of Kimberly-Clark's electrical power consumption in the UK renewable.
All of these efforts contribute to Kimberly-Clark's global goal to cut its scope 1 and 2 greenhouse gas emissions by 50% by 2030, which is based on a 2015 base year.
"We're very proud to win the Net-Zero Award," said Oriol Margo, who serves as the sustainability transformation leader for Europe, the Middle East and Africa at Kimberly-Clark. "We know that we're only at the start of this journey, but we're pleased with the progress that we've made so far, and it's rewarding to be recognized for the effort that the whole company has made."
Margo added, "We're committed to accelerating the decarbonization of our operations and collaborating with our supply chain partners, vendors, and the wider industry to help reach our goals. Caring for the environment and the communities where we live and work is core to delivering our purpose of Better Care for a Better World."
The CPI awards are held annually to recognize the very best in the business across seven different categories, with other areas including recycling, health and safety, and community engagement. To find out more about the awards, click here. To learn more about Kimberly-Clark's 2030 sustainability strategy, click here.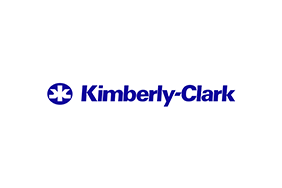 Kimberly-Clark Corporation
Kimberly-Clark Corporation
Kimberly-Clark and its trusted brands are an indispensable part of life for people in more than 175 countries. Fueled by ingenuity, creativity, and an understanding of people's most essential needs, Kimberly-Clark is committed to its purpose of Better Care for a Better World. The company's portfolio of brands, including Huggies, Kleenex, Scott, Kotex, Cottonelle, Poise, Depend, Andrex, Pull-Ups, GoodNites, Intimus, Neve, Plenitud, Sweety, Softex, Viva and WypAll, holds No. 1 or No. 2 share position in approximately 80 countries. Kimberly-Clark use sustainable practices that support a healthy planet, build strong communities, and ensure its business thrives for decades to come.
To keep up with the latest news and to learn more about the company's 150-year history of innovation, visit kimberly-clark.com or follow Kimberly-Clark on Facebook, Instagram or LinkedIn.
More from Kimberly-Clark Corporation