Published 05-23-22
Submitted by GoDaddy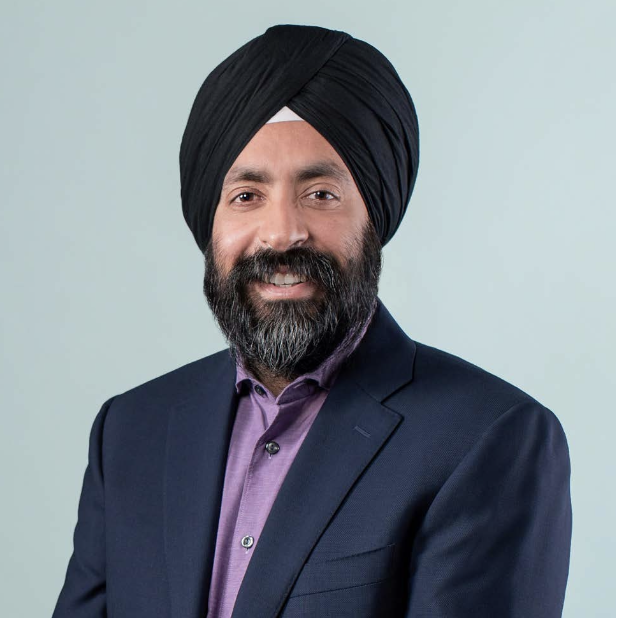 By Aman Bhutani
Chief Executive Officer, GoDaddy
At GoDaddy, our mission is to empower entrepreneurs everywhere, making opportunity more inclusive for all. Fundamentally, we believe the world greatly benefits from everyone having the opportunity to bring their idea, their passion, their unique gift to others, and the internet makes that possible.
When GoDaddy was founded, the opportunity we brought to our customers helped them understand what a domain name was and why it was important for our customers to have a presence online. We have evolved and will continue to do so as our customers' needs and the world around us evolves.
Today, commerce represents a central opportunity, and GoDaddy brings the same intuitive technology and human guidance we've always offered to help our customers transact online. However, we know that these opportunities are not equally available and that to deliver against our mission — in a way that's truly sustainable and inclusive for all — we need purposeful research and action.
To that end, four years ago, we started a research initiative called Venture Forward to quantify the impact of 20+ million microbusinesses and to better understand who they are and the challenges they face. This publicly available data, which is refreshed regularly to maintain a clear picture of the current landscape, is being used by U.S. mayors, economic developers and other advocates to celebrate these game-changing community forces and to identify ways to support them through policies and programs. Right now, for example, we know that one of the top three challenges entrepreneurs face is simply getting online.
That stark reality drives the work of Empower by GoDaddy — our global social impact program that has, since its launch in 2017, provided approximately 5,000 entrepreneurs with the training, tools and peer networks needed to advance their ventures.
But we know that our responsibility to seize opportunities and make the world a better place doesn't stop there. Belief in the power of diversity, inclusion and belonging is woven into the fabric of GoDaddy, and in 2021, we further demonstrated our long-standing commitment. Our seventh annual Diversity and Pay Equity report highlights our meaningful progress in creating a more diverse and inclusive workplace where employees are encouraged to bring their authentic selves to work. In 2021, we once again achieved pay parity for women (globally) and ethnic minorities (U.S.) and we increased our ethnic minority representation in leadership roles. Recently, we also scored 100% on the Human Rights Campaign's Corporate Equality Index for the third year in a row and were honored to be named a Forbes Best Employer for Women.
We've also invested in doing more to combat climate change. During our annual strategic planning process, we identified this key area and decided to sharpen our focus on GoDaddy's environmental impact and the corresponding actions we can take, including accounting for and disclosing our greenhouse gas emissions for the first time. We've also looked at operational changes we can make to be kinder to the earth. In addition to disclosing our emissions, we are proud to announce our first target to reduce our scope 1 and 2 emissions by 50% by 2025 while we actively work on a longer-term goal.
When times get tough — as they have been during the turbulence and reckoning over the past few years — we return to our foundational elements: empowerment, equity, inclusion, sustainability, trust, respect and authenticity. As a leader in our industry, we are committed to using our unique assets and skills to serve all of our stakeholders — customers, communities, employees and shareholders alike — and to change the world for the better.
We understand our responsibility to hold ourselves accountable, which is why we are dedicated to transparently reporting our progress and learnings — now and in the future. On the following pages, you can read more about GoDaddy, our passion for our mission, our new commitment to the UN's Sustainable Development Goals (SDGs) as part of the UN Global Compact efforts, the many ways we empower and encourage our customers and employees, our dedication to honest and ethical conduct, and so much more.
Our mission motivates us to deliver, and my personal belief is that, while there remains much work to be done, we remain steadfast in our commitment to do it. We're proud of what we achieved this year, yet we are humbled by what is left to do.
Here's to doing it, together.
Download the 2021 GoDaddy Sustainability Report here
About This Report
Unless otherwise noted, GoDaddy's 2021 Sustainability Report covers the company's environmental, social and governance strategies, activities, progress, metrics and performance for the fiscal year that ended December 31, 2021. This report references the Global Reporting Initiative (GRI) Standards and the Sustainability Accounting Standards Board (SASB) Standards for the Internet Media and Services sector. GoDaddy is committed to regular, transparent communication of our sustainability progress, and to that end, we will share case studies, updates and articles on an ongoing basis through our website and other key resources. We intend to continue providing updates about our sustainability journey by publishing an annual sustainability report.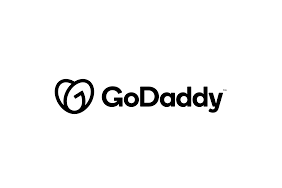 GoDaddy
GoDaddy
GoDaddy is empowering everyday entrepreneurs around the world by providing all of the help and tools to succeed online. GoDaddy is the place people come to name their idea, build a professional website, attract customers, sell their products and services, and manage their work. Our mission is to give our customers the tools, insights and the people to transform their ideas and personal initiative into success. To learn more about the company, visit www.GoDaddy.com.
GoDaddy focuses on making opportunity more inclusive for all in the communities where we work, live and play across the globe. We rally behind inclusive entrepreneurship and other critical local needs that empower people to succeed through philanthropic and in-kind donations, volunteerism, strategic partnerships and advocacy.
Empower by GoDaddy is GoDaddy's global community and philanthropic program equipping entrepreneurs in underserved communities with training, tools and peer networks to accelerate their journeys. GoDaddy rallies behind entrepreneurs in underserved communities by building their confidence and skills to strengthen their small business' digital presence.  Entrepreneurs engage in customized learning experiences, work 1-1 with GoDaddy volunteer coaches and local mentors, and gain access to wrap-around services, in-kind products and networks boosting their small businesses success.
More from GoDaddy