Published 05-23-22
Submitted by Clean Production Action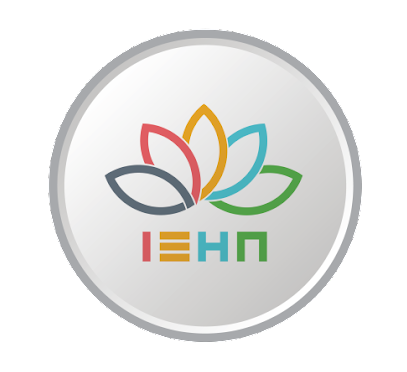 SOMERVILLE, Mass., May 23, 2022 /CSRwire/ - The Presbyterian Church (U.S.) and Trinity Health withdrew shareholder resolutions in response to Dollar General's and Five Below's commitments to expand and improve chemical safety programs. This comes at a time when retailers are under increasing regulatory pressure to remove toxic chemicals from consumer products. Since 2018, 38 states have adopted 257 policies to limit and in some cases ban chemicals in products ranging from baby bottles to personal care products to toys and cleaning products. 
"Dollar General's commitment to expand the number chemicals of concern and products covered in its chemical policy and become a signatory of the Chemical Footprint Project sends a signal to investors and customers that the company plans to make product safety a core value," said Katie Carter with the Office of Faith-Based Investing and Corporate Engagement of the Presbyterian Church (U.S.) "The company's restriction of an additional eleven chemicals, including lead and bisphenol A (BPA), by the end of 2023 is a step towards the best practices and financial due diligence we see from other leading retailers."
Organizations like the Campaign for Healthier Solutions have been working to reduce the use of harmful chemicals in consumer products sold at discount stores. Corporate reporting standards like the Sustainability Accounting Standards Board (SASB) now include chemical risk and product safety as part of their materiality index for retailers like Five Below and Dollar General. Major retailers, including Walmart, Target and Dollar Tree, participate in the Chemical Footprint Survey to benchmark their progress against key performance indicators aligned with disclosure metrics set in SASB.
"Five Below is taking a critical step forward with their commitment to adopt the SASB standard in order to assess and manage risks associated with chemicals of high concern in their private label products by the end of 2023," said Cathy Rowan, Director of Socially Responsible Investments for Trinity Health. "We commend Five Below's commitment and see it as a key part of the company's due diligence on product safety and brand competitiveness in a marketplace increasingly focused on environmental issues."
Across the economy, the costs of toxic chemical exposure are rising. A 2017 study showed that costs associated with environmental chemical exposures worldwide likely exceed 10 percent of global GDP or 11 trillion dollars [1]. In the last decade, poor management of regulatory, legal and reputation risks from hazardous chemicals in products has imposed financial costs to companies. Trinity Health and Presbyterian Church (U.S.) are members of the Investor Environmental Health Network (IEHN), a program of Clean Production Action, which works across companies representing every segment of our economy to establish best practices in the marketplace for chemical management. 
***
About Investor Environmental Health Network (IEHN) (https://iehn.org/) 
IEHN is a membership-based, investor collaborative that promotes the use of safer chemicals to enhance shareholder value, public health, and the environment. IEHN recognizes that a company's brand reputation, public trust, and market share are linked to the environmental and human health risks and safety of its products. Through direct corporate engagement IEHN members advance solutions and strategies to transform business practices. IEHN is a program of Clean Production Action.
About Clean Production Action (https://www.cleanproduction.org/)
Clean Production Action is an independent, non-profit organization based in the United States. Our mission is to design and deliver strategic solutions for green chemicals, sustainable materials, and environmentally preferable products. Along with IEHN, our core programs are: GreenScreen® for Safer Chemicals, BizNGO, and the Chemical Footprint Project.
The Office of Faith-Based Investing and Corporate Engagement of the Presbyterian Church (U.S.A.) staffs the Committee on Mission Responsibility Through Investment (MRTI). MRTI was created in recognition of the church's unique opportunity to advance its mission faithfully and creatively through the financial resources entrusted it. MRTI implements the denomination's policies on socially responsible investing by engaging corporations in which the church's investing agencies owns stock with a focus on the pursuit of peace; racial, social and economic justice; environmental responsibility and advancing women's rights. 
About Trinity Health is one of the largest not-for-profit, Catholic health care systems in the nation. It is a family of 115,000 colleagues and nearly 26,000 physicians and clinicians caring for diverse communities across 25 states. Nationally recognized for care and experience, the Trinity Health system includes 88 hospitals, 131 continuing care locations, the second largest PACE program in the country, 125 urgent care locations and many other health and well-being services. Based in Livonia, Michigan, its annual operating revenue is $20.2 billion with $1.2 billion returned to its communities in the form of charity care and other community benefit programs.

[1] https://ehjournal.biomedcentral.com/track/pdf/10.1186/s12940-017-0340-3?site=ehjournal.biomedcentraI.com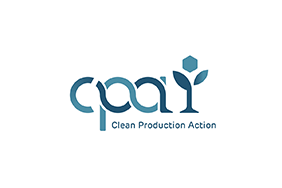 Clean Production Action
Clean Production Action
Imagine a world where...
Every product and production system is clean and healthy for all people and the planet.
No one is subject to exposure to toxic chemicals regardless of race, ethnicity, gender, or socioeconomic status.  
The disease rates for cancer, infertility, asthma, and learning disabilities are falling rapidly among every demographic.
Pollution, landfills, and incinerators are no longer.
Governments and markets reward healthy products, clean production systems, and a circular economy. 
More from Clean Production Action