Published 05-20-22
Submitted by Kimberly-Clark Corporation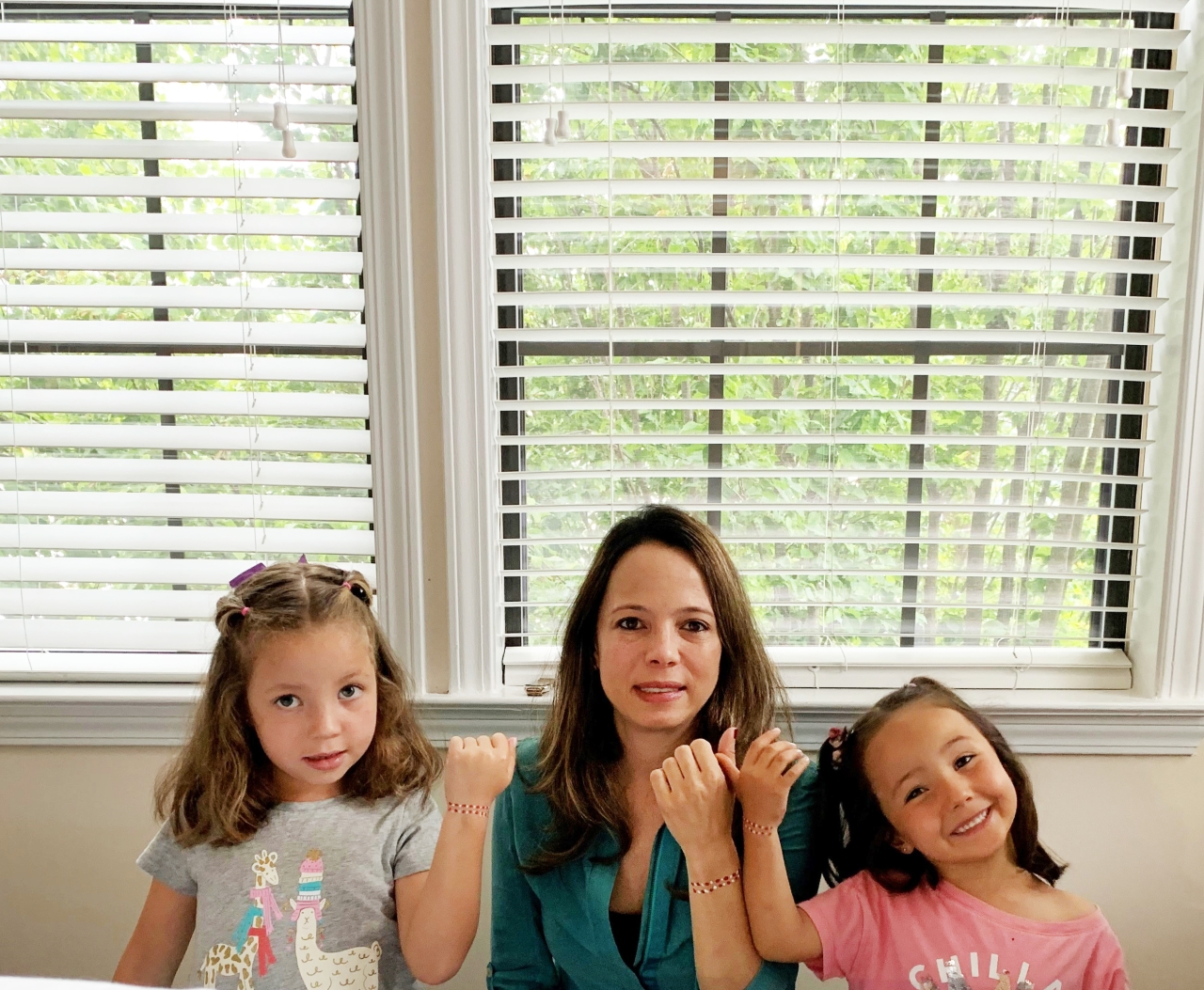 Juanita Pelaez, the vice president of Kimberly-Clark's global adult and feminine care business and a mother of two young daughters, is passionate about leveraging her voice and the power of Kimberly-Clark and its Kotex® brand to educate people about menstruation and challenge damaging period perceptions that hold women back from achieving their full potential.
In advance of Menstrual Hygiene Day, we sat down with her to learn more about the impact of these perceptions, the important role that boys and men play in advocating for women and girls, and her hope that we can create a world where a period never stands in the way of progress.
Q: Why are you personally passionate about challenging period perceptions?

JP: Millions of women and girls are stigmatized, excluded and discriminated against simply because they menstruate. In 2022, it's no longer acceptable that a natural bodily function prevents women and girls from equally participating in everyday life.
In many countries, even the term "period" is cast in a negative light and associated with judgement, fear, anxiety and embarrassment. Period stigma often leads to insufficient menstrual health education and to girls experiencing their first menstrual cycle without knowing what a period is and why it's happening. As a result, they don't have the tools to manage it properly, and their period prevents them from living their best lives.
Many women and girls will miss work and school when they're on their periods, which has damaging effects on their ability to receive an education, earn a living and achieve their full potential.
It's a critical area that is tied to the DNA of how and why Kimberly-Clark created the Kotex® brand, which was founded in 1920 on the insights of wartime nurses who continued working during their periods by sewing Kimberly-Clark's cellucotton bandages into menstrual pads. That was more than 100 years ago, but myths and misconceptions about periods still exist.
Kotex® products were invented to ensure that a period did not get in the way of any woman's progress, and that continues to be our brand's purpose. To us, success means period stigmas no longer exist – we still have a lot of work to do to make this a reality.
Q: What is Menstrual Hygiene Day?

JP: On global Menstrual Hygiene Day on May 28, we partner with nonprofit WASH United and others to break the taboos and end the stigma surrounding menstruation, to raise awareness about the challenges regarding access to menstrual products, share education about menstruation and period-friendly sanitation facilities, and mobilize the funding required for action at scale.
Menstrual Hygiene Day is a date that I'm particularly passionate about, because at Kimberly-Clark, we are committed to uplifting women and girls through our Kotex® She Can Initiative and championing women's progress by fighting period stigmas and the barriers they cause, promoting access to education in schools and communities, and helping to open doors so women gain equal opportunity.
These efforts contribute to Kimberly-Clark's global ambition to improve the lives of 1 billion people in underserved communities by 2030, and ultimately serve to deliver our purpose of Better Care for a Better World.
Q: You are a mother with two daughters. What type of world do you envision for them?

JP: I want my daughters (currently six and nine years old) to have access to any opportunity that they want to pursue so they can fulfill their dreams and maximize their progress on their terms – without any barriers. I don't want something like period stigma to ever hold them back!
I envision a world where no woman or girl is held back because she menstruates. This means that everyone is empowered to manage their menstruation safely, hygienically and without shame. I want my daughters to experience a world where period stigma is in the history books and everyone has access to both accurate information about menstruation and the menstrual products of their choice.
Q: What resonates with you the most about this year's Menstrual Hygiene Day theme, 'We Are Committed?'

JP: It makes me reflect on the impactful work that we have done with our Kotex® brand and the Kimberly-Clark Foundation through our Kotex® She Can Initiative that we launched two years ago. We are making great progress, and we are committed to doing even more moving forward.
We've partnered with Plan International over the past three years on menstrual health management and education efforts, reaching more than 1 million individuals so far across eight countries, including Brazil, Colombia, Guatemala, Peru, Nigeria, India, China and Vietnam, as we help women and girls effectively manage their periods.
We aim to reach 3.4 million men, women, boys and girls around the globe by 2023. In Brazil alone last year, we reached more than 100,000 people via direct programming, hygiene kit delivery, and educational information available to girls via online platforms.
Q: What's new this year with the She Can Initiative?

JP: I'm very excited to share that we just launched a partnership with Girl Up to support leadership programming for girls in Chile and Argentina! Girl Up is a global leadership development initiative that positions girls to serve as leaders in the movement for gender equality.
With Girl Up, we will provide leadership training and give girls the tools to become gender-equality advocates and activists. This includes education around period-product poverty and period stigma and a support network to help address both issues. We plan to directly and indirectly impact more than 80,000 lives over the next three years through this partnership.
Q: How can men support women and girls when it comes to challenging period perceptions?

JP: Unfortunately, men are often left out of the conversation, which perpetuates the stigma. That's why all of our educational efforts include boys and men within communities as well as women and girls to ensure that everyone has access to basic menstrual hygiene education, understanding and awareness. We need men to advocate for women just as much as women advocate for themselves!
Q: It's alarming that so many women and girls are held back simply because they menstruate. What can each of us do to help eliminate these damaging perceptions?

JP: Unlocking doors for women requires all of us to share our voices and advocate for the women and girls in our lives. Speak up! Empowering those around us to have open conversations and spread awareness about menstruation is critical. We cannot sit back – each of us has a role to play. While we have come a long way, we're not done yet and must keep pushing.
Take a second and think about the amazing women and girls in your life. Let's all work together to create a better world and ensure that women in every pocket of the globe have the ability to pursue their dreams. A period should never get in the way of any woman's progress. When women thrive, we all thrive.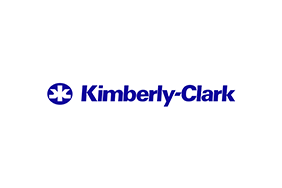 Kimberly-Clark Corporation
Kimberly-Clark Corporation
Kimberly-Clark and its trusted brands are an indispensable part of life for people in more than 175 countries. Fueled by ingenuity, creativity, and an understanding of people's most essential needs, Kimberly-Clark is committed to its purpose of Better Care for a Better World. The company's portfolio of brands, including Huggies, Kleenex, Scott, Kotex, Cottonelle, Poise, Depend, Andrex, Pull-Ups, GoodNites, Intimus, Neve, Plenitud, Sweety, Softex, Viva and WypAll, holds No. 1 or No. 2 share position in approximately 80 countries. Kimberly-Clark use sustainable practices that support a healthy planet, build strong communities, and ensure its business thrives for decades to come.
To keep up with the latest news and to learn more about the company's 150-year history of innovation, visit kimberly-clark.com or follow Kimberly-Clark on Facebook, Instagram or LinkedIn.
More from Kimberly-Clark Corporation