Published 05-20-22
Submitted by Gildan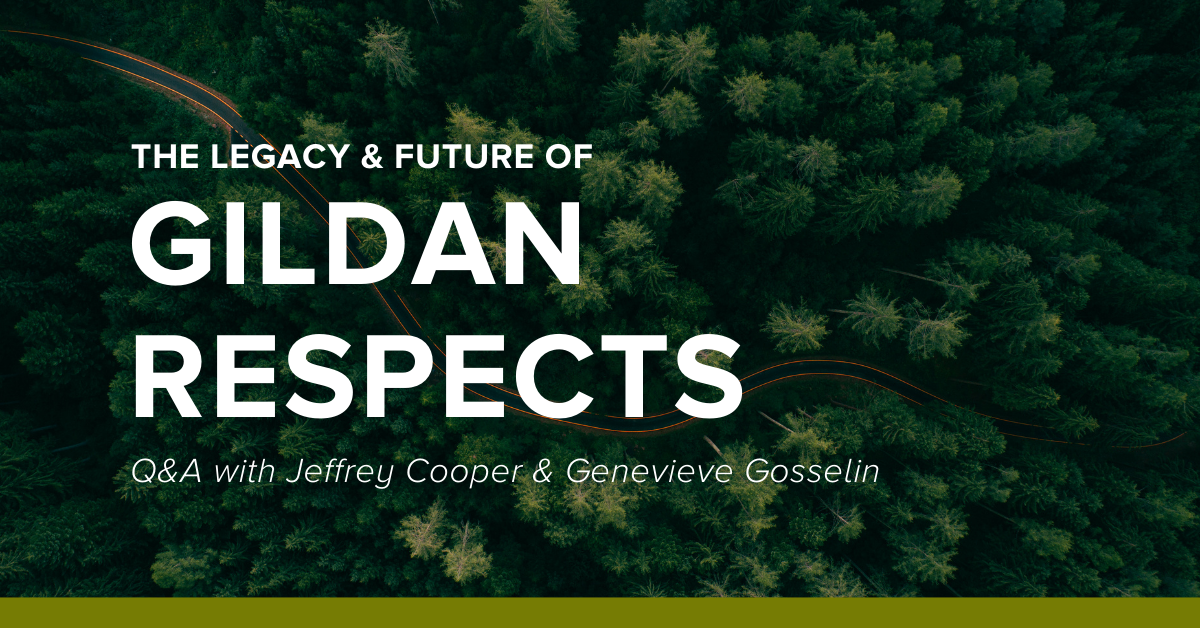 Gildan recently announced the launch of Gildan Respects™, a new global positioning and creative campaign to support the communication of Gildan's "Next Generation" ESG strategy and future targets. This initiative unites Gildan's ESG communications and marketing under one global message to further elevate the appeal of Gildan's responsibly-made apparel.
We sat down with Jeffrey Cooper, Vice-President of Marketing, and Genevieve Gosselin, Director of Global Communications and Corporate Marketing, to learn more about Gildan Respects™, the legacy from which it follows, and the ambitious future it seeks to accomplish.
Q: Can you tell us about the history of ESG communications and marketing at Gildan?
Genevieve: Gildan has a 20+ year track record of developing and implementing ESG programs. Our commitment to operating responsibly, ethically, and transparently has always been core to our long-term business strategy and success. But apart from our ESG reports that we have been publishing consistently for the last 17 years, we communicated our ESG efforts only at a small scale until 2015.
We believe that actions should speak louder than words, and we have spent two decades putting in the work to make meaningful advancements on the ESG-front before placing more focus on speaking about it.
As the years went by, and sustainability became a more important topic to all, we began to see a demand for more information about how and why we chose to operate the way we do.
Q: Why a new ESG positioning now?
Genevieve: The time was right. Our ESG team was developing Gildan's Next Generation ESG strategy, which focuses on five areas:
Climate, energy, water
Human capital management
Circularity
Long-term value creation
Transparency and disclosure
Simultaneously, we were preparing to announce our new strategic business plan, Gildan Sustainable Growth, which includes ESG as one of its three core pillars. Repositioning our ESG brand, closely following the launch of both strategies gave us the opportunity to align and evolve together.
Jeffrey: We were also looking to make our ESG messaging more compelling for our customers. Gildan's ESG program is so vast and overarching that it is often difficult to boil it down to a simple, accessible line. Gildan Respects™ bridges this gap, effectively conveying our message in a manner that works across our marketing and communications, and I am confident that Gildan Respects™ will be a powerful narrative to more effectively communicate our ESG practices to our customers.
Q: Why Gildan Respects™?
Jeffrey: Gildan Respects™ captures authentically what Gildan has always stood for. It is simple yet powerful enough to deliver the message that we operate responsibly, ethically, and transparently, from both an environmental and social standpoint.
Genevieve: Gildan Respects™ provides us a compelling platform to present our ESG story and how our ESG practices have evolved over time. It allows us to show our stakeholders that it is possible for apparel to be made more responsibly, both in terms of the final product, as well as the processes and people that go into it.
Q: Why move away from Genuine Responsibility™?
Jeffrey: Genuine Responsibility™ was launched as an agnostic brand a few years ago. Since then, our Company and brand strategies have evolved and called for a need to bring our ESG communications and marketing closer to home. Genuine Responsibility™ allowed us to come a long way, and we're hoping Gildan Respects™ will take us even further. Much like our ESG journey, our communications journey has been one of growth and this rebranding initiative is a testament to our continued commitment to it, and to transparently sharing our journey with the world.
Q: What are you most excited about this campaign?
Jeffrey: I am most excited to see the reaction from our customers worldwide and their feedback on the campaign, as well as how our ESG marketing pushes new boundaries.
Genevieve: Echoing what Jeff said, I am also excited to see our stakeholders' reactions globally. I'm particularly excited to see how employees react upon seeing how the platform has evolved.
Jeffrey: Finally, I am excited for what's to come. This launch is just the first step in the many exciting activations and initiatives we are planning to bring this new platform to life in 2022 and beyond.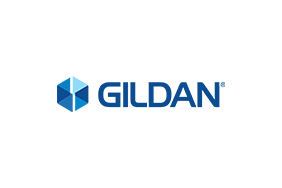 Gildan
Gildan
Gildan is a leading apparel manufacturing company, with a strong portfolio of brands, including Gildan®, American Apparel®, Comfort Colors®, GOLDTOE®, and Peds®. With over three decades of developing global manufacturing expertise, Gildan is one of the world's most efficient, ethical, and sustainable apparel manufacturers. Founded in Canada, Gildan operates out of roughly 30 locations in ten countries worldwide and sells its products in 60+ markets globally. Together with its 50,000 employees, Gildan operates with a proven commitment to industry-leading Environmental, Social, and Governance (ESG) practices throughout its supply chain in accordance with its comprehensive ESG program embedded in the Company's long-term business strategy. More about the Company on gildancorp.com.
More from Gildan