Published 05-20-22
Submitted by Black & Veatch
As the world heads into year three of the global Covid-19 pandemic, it's clear the workforce has changed permanently. People have adjusted from conference rooms and water cooler talk to Zoom meetings and instant messaging chats. For many, the change has brought higher productivity and a greater sense of work-life balance.
As the shift cements itself into workplace cultures around the world, it becomes increasingly clear that hybrid work is here to stay, explains Irvin Bishop Jr., CIO of Black & Veatch, in a recent article for The Enterpriser's Project. He goes on to note a recent report from Accenture, which found 83 percent of workers prefer a hybrid model of work, splitting time between an office and a remote environment.
Though the work-from-anywhere life has its benefits, the massive uptick in screen time that accompanies the average digital workday can lead to digital exhaustion, which is, as Bishop puts it, "the feeling of burnout and detachment people get from continuously using digital tools for long periods of time."
Leaders looking to mitigate this unsustainable threat must modernize their views on work-life balance by accepting myriad working schedules and embracing flexibility, allowing workers to structure their days around their own productivity cycles and personal lives asserts Bishop. Essential to this strategy is enhancing communication to boost trust and efficiency as people work on their own schedules.
"As workers continue to create and collaborate in digital spaces, one of the best things we can do as leaders is to let go. Let go of preconceived schedules, of always knowing what someone is working on, of dictating when and how a project should be accomplished – in effect, let go of micromanagement," writes Bishop. "Instead, focus on hiring productive, competent workers and trust them to do their jobs. Don't manage tasks – gauge results. Use benchmarks and deadlines to assess effectiveness and success."
Though this macro-management approach may take some trust to transition into, it will reduce digital exhaustion over the long-term, keeping teams happier and more productive.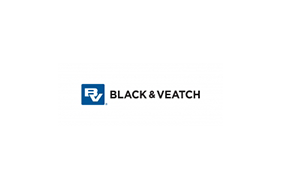 Black & Veatch
Black & Veatch
Black & Veatch is an employee-owned engineering, procurement, consulting and construction company with a more than 100-year track record of innovation in sustainable infrastructure. Since 1915, we have helped our clients improve the lives of people in over 100 countries through consulting, engineering, construction, operations and program management. Our revenues in 2018 were US$3.5 billion. Follow us on www.bv.com and in social media.
More from Black & Veatch