Published 05-19-22
Submitted by KeyBank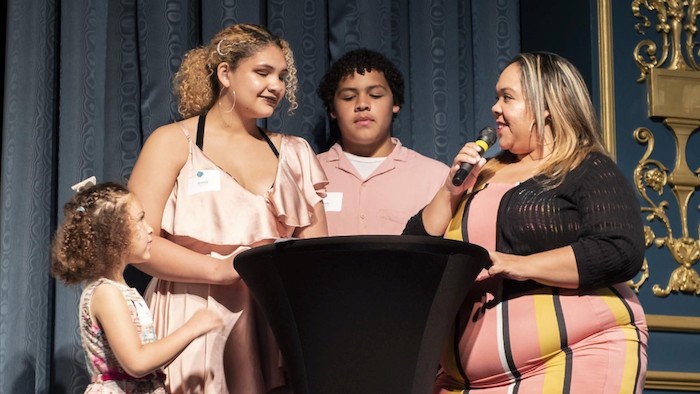 This month ten Central Ohio families graduated from an affordable housing program with a new outlook on life. All ten single-female-headed households took part in Move to PROPSER's pilot program, which launched in August of 2018. The mission of MTP's pilot program was to improve life outcomes for children and their families by creating opportunities for residential and financial stability.
Aligning with core beliefs held by KeyBank, The KeyBank Foundation supported the pilot program with a $10,000 grant in 2020.
The families taking part in the pilot program were not participating in the Housing Choice Voucher program and previously resided in low-opportunity neighborhoods or experienced housing instability, and some of whom experienced periods of homelessness.
After receiving support from the pilot program for three years, the participants celebrated their accomplishments at a graduation ceremony. Graduates said they feel prepared to begin life outside of the program.
"KeyBank is so proud of the accomplishments of these pilot families," said KeyBank Central Ohio Market President Lara DeLeone. "We believe everyone in our community deserves safe and affordable housing. This program is giving mothers and children the tools necessary to achieve their dreams and goals. It's truly inspiring and I can't wait to see what they accomplish outside of the program."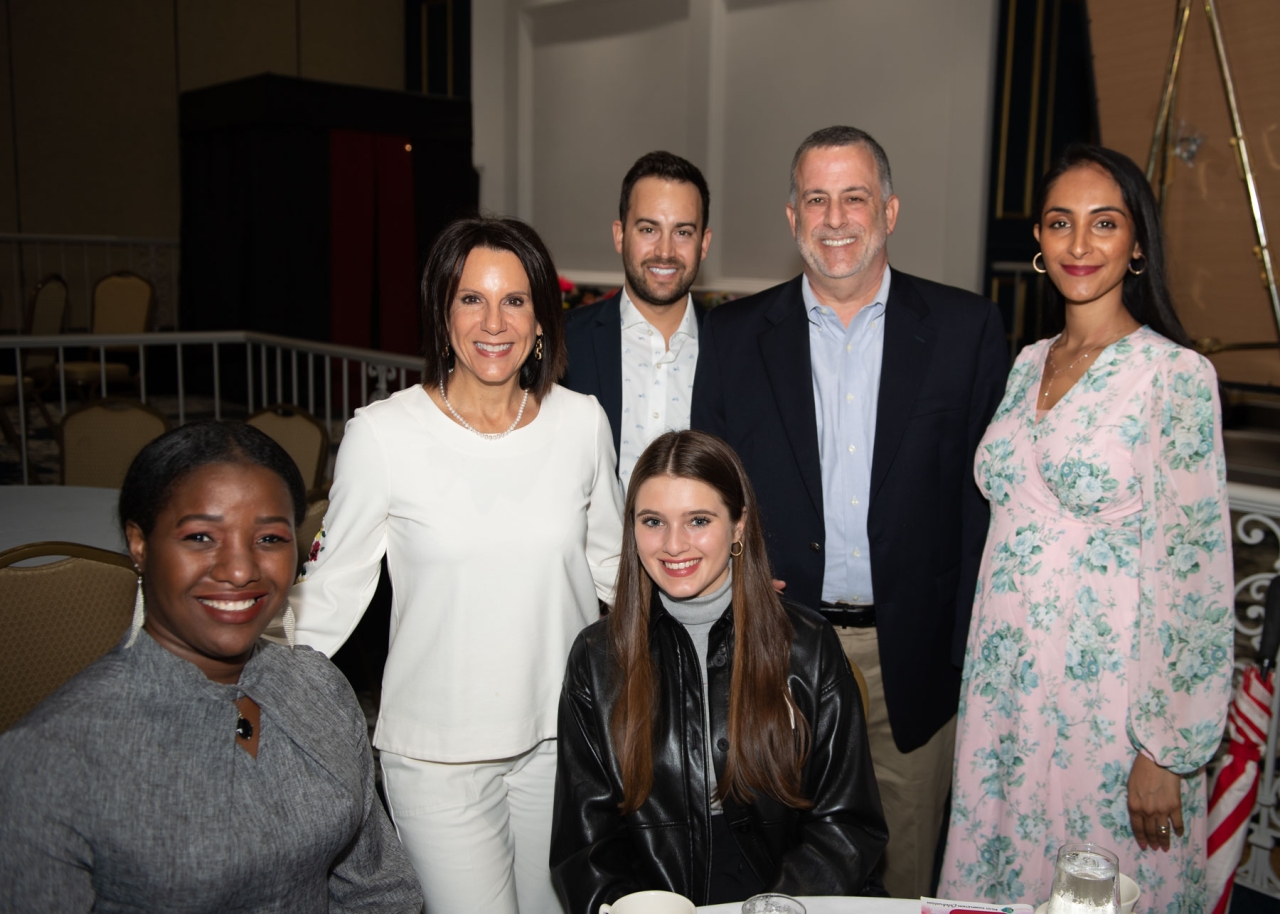 Photo: KeyBank Market President Lara DeLeone (second from left) along with SVP, Service Digitization Tracie Cleveland Thomas (far right)
and Business Banking Virtual Relationship Manager Alicia Terakedis (far left) gather with Move To PROSPER founders at graduation ceremony.
"Change is inevitable. Growth is optional so what are you going to do? I'm going to grow," said one of the ten graduating mothers.
According to a report summary published by MTP in 2021, after 30 months in the pilot program all participants either increased supplemental income or pursued additional job training. The report also revealed economic circumstances and physical and mental health improved for a majority of participants. Many mothers also noted their children have improved their academic performance.
"It was indeed a joyous evening - primarily because we celebrated all of the moms and children took their own, personal leap of faith to move to new neighborhoods," said President and CEO of MTP, Amy Klaben. "They supported each other. They worked so hard to embrace and leverage the coaching and programs.  They figured out how to conquer the inevitable problems and hurdles - including a 100-year pandemic - put in their path."
KeyBank continued its support of MTP earlier this year with a $150,000 three-year impact grant to support MTP's Empower 100 project. The grant will help MTP provide rental support with life coaching to 100 families over the next three years, enabling them to secure stable housing in higher socioeconomic communities. The new program launches with a cohort of 16 families in 2022 and five more 16-family cohorts in 2023 and 2024. Cohorts will be added as new funds are raised to support new families.
"Move to PROSPER provides that extra lift for families: trusted coaches, information that supports their goals for their families, and safe and highly resourced neighborhoods. Philosopher Maimonides identified the highest level of charity to someone as entering into partnership, finding employment, or otherwise strengthening the individual. KeyBank is showing that partnership with our families, and we are grateful for this leadership gift," said co-founder of MTP Rachel Kleit, PhD., Associate Dean for Faculty Affairs at The Ohio State University, College of Engineering.
Read more about KeyBank's support of MTP:
KeyBank Foundation Donates $150,000 to Support Empower 100 Expansion of Move to PROSPER | 3BL Media
KeyBank Donates $150,000 to the Affordable Housing Program | Columbus Underground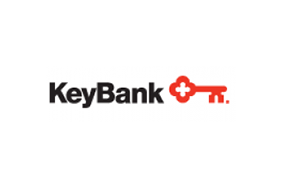 KeyBank
KeyBank
KeyCorp's roots trace back 190 years to Albany, New York. Headquartered in Cleveland, Ohio, Key is one of the nation's largest bank-based financial services companies, with assets of approximately $176.2 billion at March 31, 2021. Key provides deposit, lending, cash management, and investment services to individuals and businesses in 15 states under the name KeyBank National Association through a network of approximately 1,100 branches and more than 1,400 ATMs. Key also provides a broad range of sophisticated corporate and investment banking products, such as merger and acquisition advice, public and private debt and equity, syndications and derivatives to middle market companies in selected industries throughout the United States under the KeyBanc Capital Markets trade name. For more information, visit https://www.key.com/. KeyBank is Member FDIC. 
More from KeyBank