Published 05-19-22
Submitted by Duke Energy

By Jessica Wells illumination Staff Writer
Ben Zhang's teammates are using data science to help Duke Energy plan for the future. Some are helping customers be more energy efficient as electric vehicles and solar installations increase, and others are helping add new technologies and carbon-free energy sources. All their work is connected.
Zhang, Duke Energy's vice president of enterprise data analytics, has seen the power of data grow since starting his career with the company. After finishing his doctorate in finance and econometrics in 1999, Zhang was hired by Cinergy, which became Duke Energy in 2006. He mainly used data then to help trading and marketing groups buy and sell power and fuels.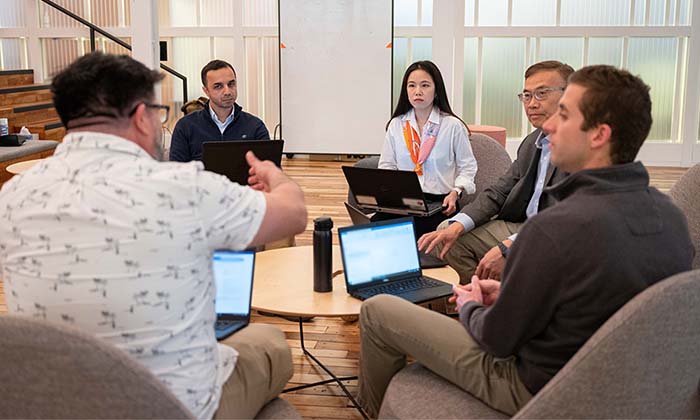 He built models that relied on data from financial markets, meteorology, electric demand, and the company's power plants to show how much electricity the company would generate and, in turn, how much fuel it would need to buy or sell. Today, data is bigger and faster because of smart meters, sensors, social media and other digital sources.
"It's so much more exciting because you can see how technology is growing," Zhang said. "Nowadays, we have a lot more data, but we also have a lot more computing power, so we are using all this information to help us make decisions to satisfy and interact with customers."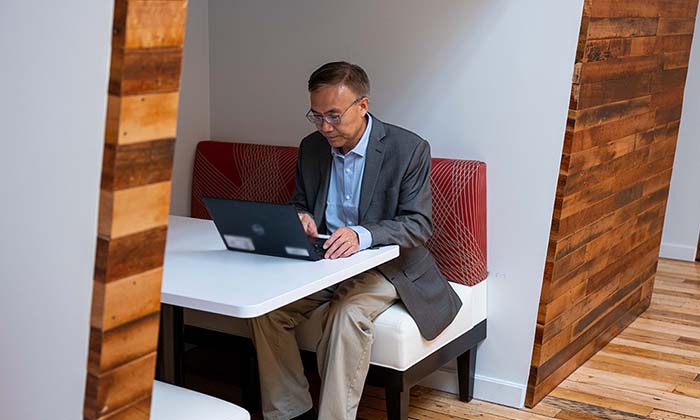 Zhang studied mathematics and investment management science in China and thought he would become a professor. He realized he was more interested in applying his skills to understand how economies work. He moved to the United States to study how to use financial models at Duke University when he was 30 years old with plans to work on Wall Street. With a growing energy market, he joined Cinergy instead.
"Initially, I started with math, but I think the understanding of how things work in real world situations really drew me in," Zhang said. "I came to work in the energy industry and never regretted it."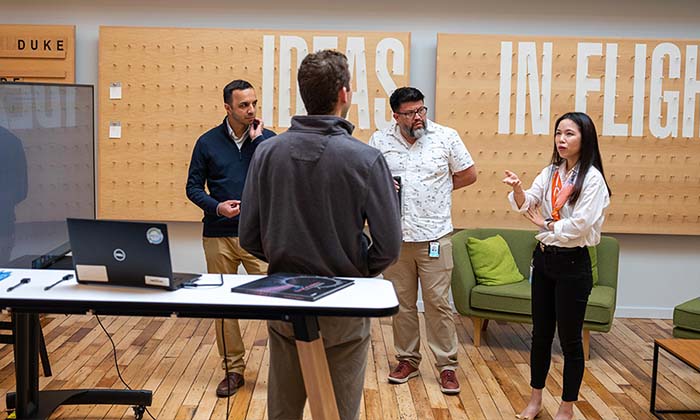 Over time his responsibilities grew to include building models to help different departments work more efficiently, and now he's built a company-wide data science program. His team works with other departments to understand what challenges they can solve with data and modeling.
"We know we need to update the grid to handle the demand that's coming," says Bonnie Titone, senior vice president and chief information officer at Duke Energy. "But how do we know where to invest first, where needs will be the greatest? Data gives those answers. The work Ben's team is doing allows the data to drive where our time and resources should be focused."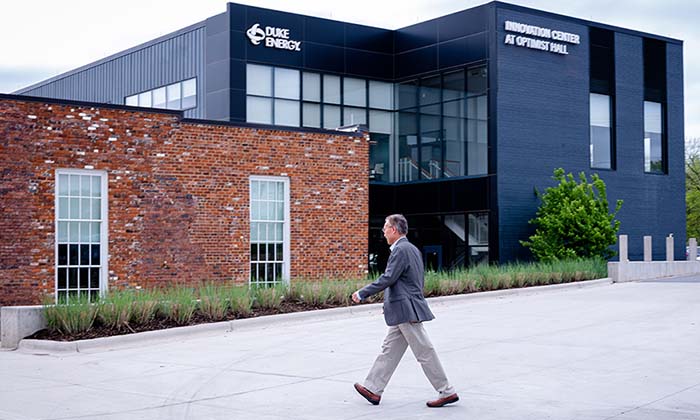 One of his team's early projects helped save the company more than $60 million between 2016 and 2018 by establishing a revenue protection team that uses data science to identify and correct faulty meters and energy theft. From there, they built several models including ones to help predict maintenance needs at nuclear plants, recommend products and services to customers, and plan storm response to restore power more effectively after storms. A recent project helps save about $10 million annually to run energy-efficiency programs for customers – after their changes, customer satisfaction and energy efficiency increased, too.
The team has about 30 projects from reducing methane emissions to improving operations at solar, wind and battery sites. Duke Energy plans to reach net-zero carbon emissions by 2050, and finding innovative ways to apply data will help the company achieve that goal.
Batteries, solar, wind, microturbines and electric vehicles, he said, "present a huge opportunity, but at the same time, they can become a huge challenge for our system if we don't have innovative ways to harness the power of data."
To improve reliability and understand the best ways to invest in the grid, Zhang's team is working with others in IT and across the company to develop a suite of products and applications known as iGrid. These tools can forecast and analyze electric demand, energy efficiency, rooftop solar and electric vehicle adoption. Using the models, Duke Energy can project how electric demand will grow over the next 10 years to prioritize upgrades so circuits don't get overloaded or stressed by fluctuations in electric generated by solar and wind.
With technology and data that wasn't available when Zhang started his career, he's excited about the possibilities ahead.
"We are just getting started using artificial intelligence and machine learning to help our company grow and achieve net-zero carbon emissions," Zhang said. "The opportunity is really unlimited."
View original content here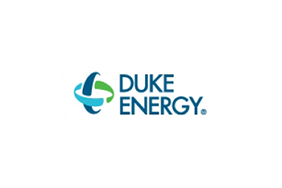 Duke Energy
Duke Energy
Duke Energy (NYSE: DUK), a Fortune 150 company headquartered in Charlotte, N.C., is one of America's largest energy holding companies. Its electric utilities serve 8.2 million customers in North Carolina, South Carolina, Florida, Indiana, Ohio and Kentucky, and collectively own 50,000 megawatts of energy capacity. Its natural gas unit serves 1.6 million customers in North Carolina, South Carolina, Tennessee, Ohio and Kentucky. The company employs 27,600 people.
Duke Energy is executing an ambitious clean energy transition to achieve its goals of net-zero methane emissions from its natural gas business by 2030 and net-zero carbon emissions from electricity generation by 2050. The company has interim carbon emission targets of at least 50% reduction from electric generation by 2030, 50% for Scope 2 and certain Scope 3 upstream and downstream emissions by 2035, and 80% from electric generation by 2040. In addition, the company is investing in major electric grid enhancements and energy storage, and exploring zero-emission power generation technologies such as hydrogen and advanced nuclear.
Duke Energy was named to Fortune's 2023 "World's Most Admired Companies" list and Forbes' "World's Best Employers" list. More information is available at duke-energy.com. The Duke Energy News Center contains news releases, fact sheets, photos and videos. Duke Energy's illumination features stories about people, innovations, community topics and environmental issues. Follow Duke Energy on Twitter, LinkedIn, Instagram and Facebook.
More from Duke Energy