Published 05-19-22
Submitted by GoDaddy
Originally published on GoDaddy For Good
GoDaddy, the company that empowers everyday entrepreneurs, released its 2021 Sustainability Report covering the company's environmental, social and governance strategies, activities, progress, metrics and performance.
GoDaddy is a global company committed to transparent communication of its sustainability progress. Here are a few ways GoDaddy is showing its commitment to a sustainable future:
● Climate Change Statement
In the company's first Climate Change Statement, GoDaddy recognizes that climate change is a rapidly growing threat to humanity, with the potential to impact nearly every aspect of our lives.

As a result, the organization is sharpening its focus on environmental actions, including: accounting for and disclosing GHG emissions; minimizing the environmental impacts of our physical locations through energy efficiency, water conservation, renewable energy technologies, and recycling programs; and funding and providing support to the "GoDaddy Green" Employee Resource Group, which is a network of employees around the world who care deeply about environmental issues.
● Greenhouse Gas Emissions
GoDaddy has publicly announced its first greenhouse gas reduction target to reduce scope 1 and 2 emissions by 50% by 2025 while actively working on a longer term goal.

By adopting a hybrid work model and optimizing its company office space with sustainability in mind, GoDaddy has also reduced its active corporate real estate footprint by 55% over the course of two years.
● UN Global Compact
GoDaddy has become a signatory of the United Nations Global Compact (UNGC), demonstrating the company's commitment to human rights, labor, environment, and anti-corruption.

As part of this commitment, GoDaddy plans to fulfill a key requirement for participation in the UNGC with an annual submission of a Communication on Progress (COP) describing the company's efforts to implement The Ten Principles of the UN Global Compact within one year of joining and annually thereafter in accordance with UNGC policy.
"Our membership in the UN Global Compact further demonstrates our commitment to operating responsibly, ethically and transparently around the world," said Aman Bhutani, CEO at GoDaddy. "Robust corporate governance practices are essential to executing our strategy, creating long-term value, and maintaining the trust of our stakeholders. That corporate governance framework lays the foundation for us to remain competitive in the dynamic environment in which we operate. We're proud to stand alongside other leading companies and organizations that share our commitment to creating a more sustainable, equitable and inclusive society."
"Sustainability is truly woven into the fabric of our business," said Stacy Cline, Senior Director of Sustainability at GoDaddy. "GoDaddy takes a holistic approach to its commitment to all sustainability efforts from engaging with employees, philanthropic and social impact efforts, partnerships with local nonprofits and communities and building a quality connection with our customers who are small business owners and entrepreneurs."
To read GoDaddy's 2021 Sustainability Report, visit: https://www.godaddy.com/godaddy-for-good/sustainability
For more on GoDaddy's membership in the UN Global Compact, visit https://www.unglobalcompact.org/
For more on GoDaddy's Sustainability commitments, visit www.godaddy.com/godaddy-for-good/sustainability.
###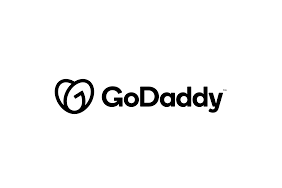 GoDaddy
GoDaddy
GoDaddy is empowering everyday entrepreneurs around the world by providing all of the help and tools to succeed online. GoDaddy is the place people come to name their idea, build a professional website, attract customers, sell their products and services, and manage their work. Our mission is to give our customers the tools, insights and the people to transform their ideas and personal initiative into success. To learn more about the company, visit www.GoDaddy.com.
GoDaddy focuses on making opportunity more inclusive for all in the communities where we work, live and play across the globe. We rally behind inclusive entrepreneurship and other critical local needs that empower people to succeed through philanthropic and in-kind donations, volunteerism, strategic partnerships and advocacy.
Empower by GoDaddy is GoDaddy's global community and philanthropic program equipping entrepreneurs in underserved communities with training, tools and peer networks to accelerate their journeys. GoDaddy rallies behind entrepreneurs in underserved communities by building their confidence and skills to strengthen their small business' digital presence.  Entrepreneurs engage in customized learning experiences, work 1-1 with GoDaddy volunteer coaches and local mentors, and gain access to wrap-around services, in-kind products and networks boosting their small businesses success.
More from GoDaddy