Published 05-19-22
Submitted by Enbridge Inc.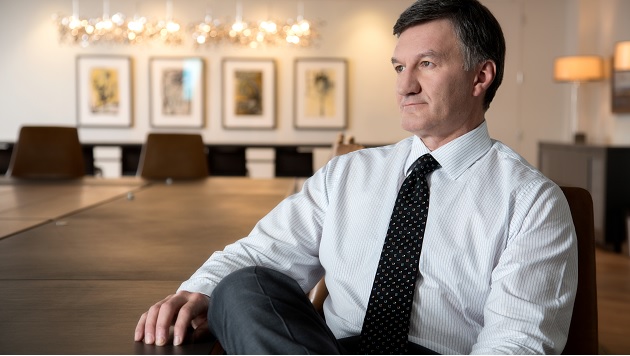 The post-pandemic "return to normal" many imagined did not include an incomprehensible conflict in Ukraine and global energy crisis.
Yet here we are. Decades-high inflation, major supply-chain issues, pain at the pump and rising home heating and electricity costs, and all the while questions about what it all means for climate objectives and the pace of the energy transition.
These remarkable energy challenges now in play were the focus of a "fireside chat" discussion today for an audience at the Canadian Club Toronto. Principals having the conversation were Al Monaco, President and CEO of Enbridge Inc., and Brian Tobin, the former premier of Newfoundland and Labrador, federal cabinet minister and currently Vice-Chair of BMO Financial Group.
Mr. Monaco and Mr. Tobin examined energy security, reliability and affordability, and the important roles that Canada—and North America overall—need to play moving forward.
"We have just crossed a major inflection point for energy markets and we are for sure in an energy crisis—and even if the war ends tomorrow, this is going to be a different energy market going forward," said Mr. Monaco, who leads North America's leading energy infrastructure company. "We're going to need more energy than we thought, pre-Ukraine . . . to manage that security risk issue."
Mr. Monaco called for a "fresh look" at the opportunity and responsibility Canada has in leading the energy transition globally. To be a true global leader, the country must reduce the 1.5% of global emissions created within its borders—"and we're focused on that"—but also set its sights higher towards the 98.5 per cent of global emissions created outside of Canada. "The opportunity and responsibility are right in front of us."
It will mean continued emphasis on natural gas and renewables.
"The single biggest factor in the U.S. reducing its emissions by 20% since 2005 has been natural gas. It's a similar story here in Ontario—where we've replaced coal-fired generation with renewables and hydro," Mr. Monaco said.
"This formula can be replicated with success in China, where there are 1,100 coal plants."
Click here to listen to the full discussion between the two prominent Canadian business leaders.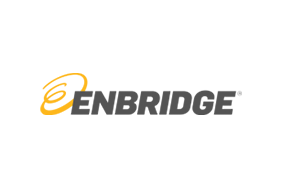 Enbridge Inc.
Enbridge Inc.
About Enbridge
At Enbridge, our name spells out our mission: a bridge to a sustainable energy future. That bridge safely connects millions of people around the world to the energy they rely on every day, fueling quality of life. Whether it's natural gas, oil or renewable power, the energy we deliver through networks spanning North America and our growing European offshore wind portfolio helps to heat homes, feed families, fuel vehicles and power industry. We're investing in modern energy infrastructure to sustain access to secure, affordable energy. We're also building on two decades of experience in renewable energy to advance new low-carbon energy technologies including hydrogen, renewable natural gas and carbon capture and storage. We're committed to reducing the carbon footprint of the energy we deliver, and to achieving net zero greenhouse gas emissions by 2050.
Headquartered in Calgary, Alberta, Enbridge's common shares trade under the symbol ENB on the Toronto (TSX) and New York (NYSE) stock exchanges. To learn more, visit us at Enbridge.com
More from Enbridge Inc.