Published 05-18-22
Submitted by Verizon
Mater Academy Bay sophomore Angelica Mesa used a 3D printer to create a model of a neuron.
As spring fever sets in and another school year comes to a close, we asked students at Mater Academy Bay Middle School and High School, a Verizon Innovative Learning school, to share what it's really like to attend a school where connected tablets and innovative learning apps have replaced paper and pencil assignments in various subject electives.
What's the best part? The excitement that exploring technology in the classroom, in myriad ways, creates. Students use apps to create sheet music, writing their own compositions. In the biomedical academy, young learners virtually perform 3D animal dissections, allowing them to learn anatomy of many creatures. And the drone club has become a popular after-school activity; students use an app on their devices to fly drones over nearby swamps and spot wildlife, in order to discover more about the ecosystem that surrounds them.
For Angelica Mesa, a sophomore, the most memorable lesson was creating models of neurons with a 3D printer, which helped her to understand cellular structures. "I was like, 'wow, you did that with a click of a button and now you have a real-life object right in front of you,'" Angela says.
The five students we talked to also discussed how experience with cutting-edge technology and digital tools will set them up for success in their future careers. "I'm learning with technology, about technology, so it's just preparing me more for the future that's to come," says Dylan Lopez, a junior.
Verizon Innovative Learning is an award-winning education initiative addressing barriers to digital inclusion. It is a key part of Citizen Verizon, the company's responsible business plan to help move the world forward for all.
"Technology is changing. It's evolving, it's growing. And now we have that technology so we will be prepared for the future."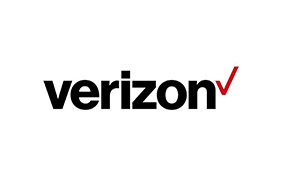 Verizon
Verizon
We are reinventing our networks around mobility, broadband & global connectivity to create a platform for long-term growth not just for us, but for America and the world.
More from Verizon