Published 05-16-22
Submitted by Georgia-Pacific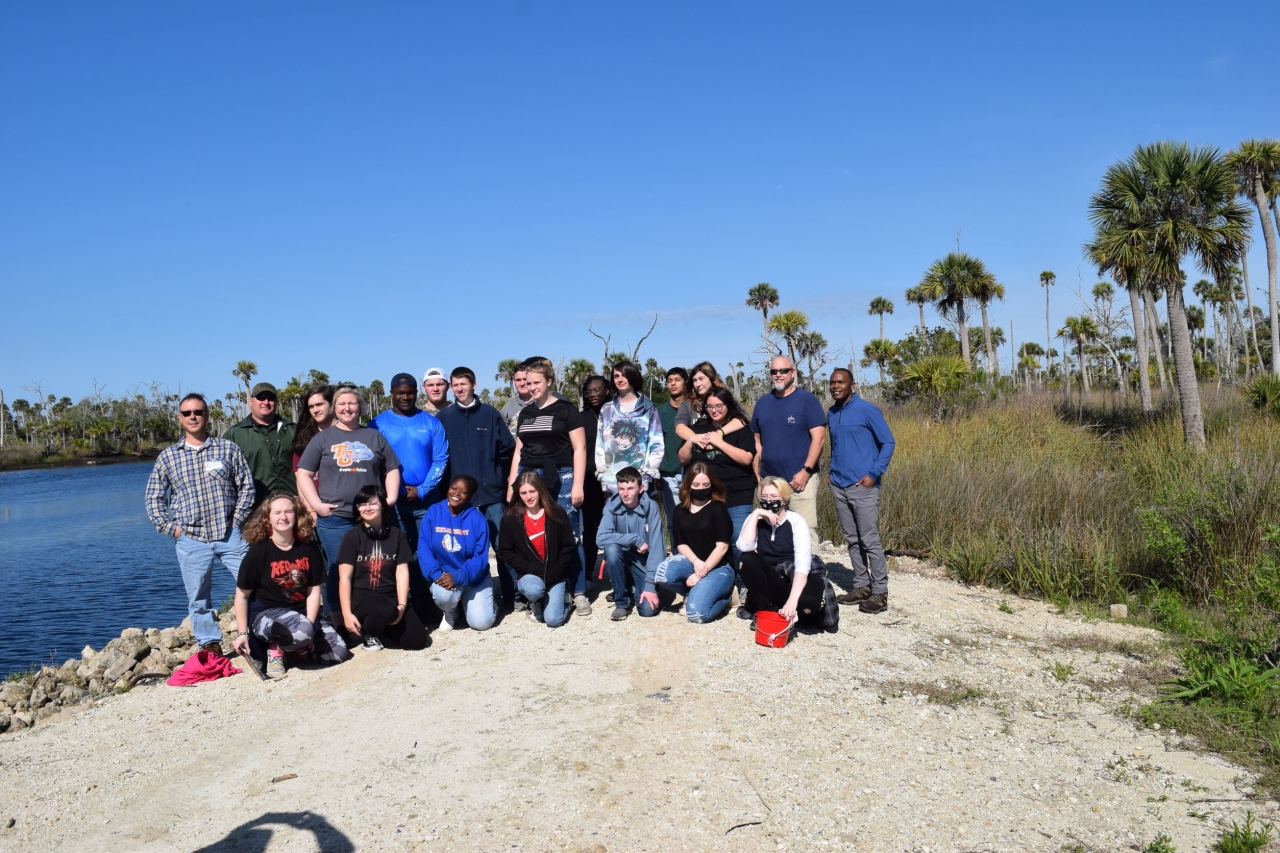 On March 18th, the Foley Cellulose mill hosted another educational field trip to the Fenholloway River for Taylor County High School (TCHS) students and science teacher Leslie Maiullo. The event began in the high school library with Leslie Maiullo introducing the purpose and agenda for the field trip to the Fenholloway. The Foley Environmental team (Dean Ahrens, Brett Lundy, Eric Nzuki) would teach the students how to test water quality at three different places in the River. The students would be Foley Environmental Scientists for a day!
Scott Mixon, Public Affairs Manager, provided the historical background of the Fenholloway Water Quality Project and the efforts to achieve recreational water quality standards in the Fenholloway River. Afterwards, the students boarded the bus to visit three locations at the Fenholloway River. The students were divided into groups to conduct water tests on specific criteria at each river location and then compared the results of the tests among the groups for consistency.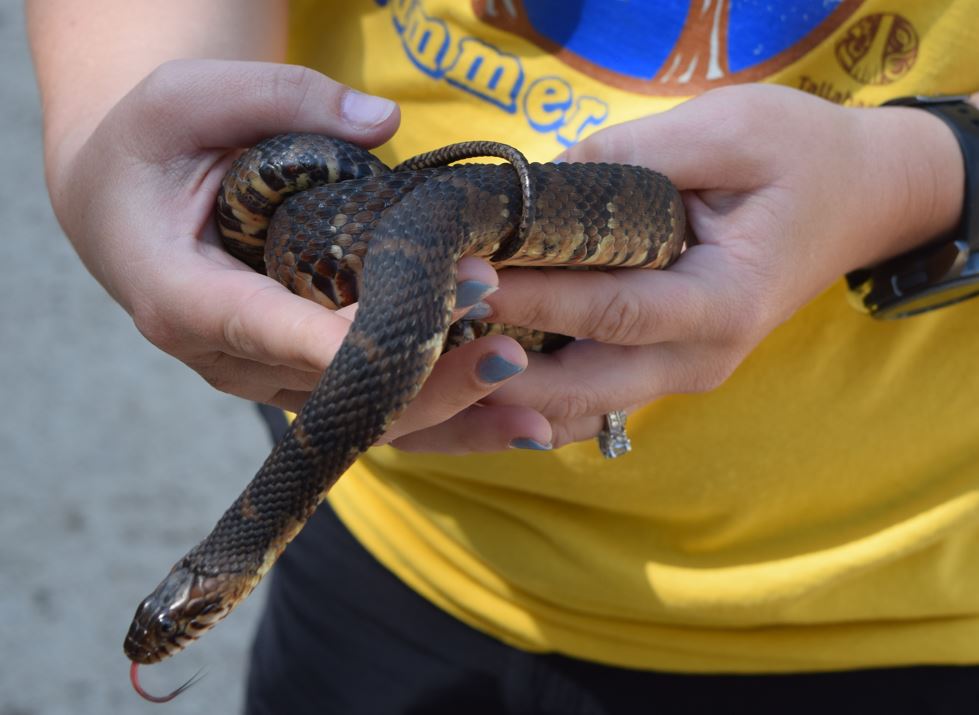 The trip concluded with lunch for all participants at Hick's Landing, and a visit with a few special guests from the Tallahassee Museum. Wildlife expert Alison Ashcroft joined the students to discuss wildlife along the river corridor, and the students were given the opportunity see a live barred owl and a banded water snake up close.
"It was our goal for these students to receive a hands-on educational experience at the Fenholloway River," said Scott Mixon, Foley Public Affairs Manager. "In addition to the environmental activities, we discussed the accomplishments with the restoration of the Fenholloway River. The Fenholloway River is a great example of how people in business, the community and government work together to improve the environment. On behalf of the Foley Leadership Team, I want to thank Leslie for her enthusiasm toward education and the tireless efforts on behalf of our students in Taylor County."
Photos and story courtesy of the TACO Times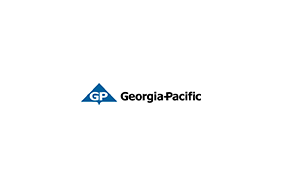 Georgia-Pacific
Georgia-Pacific
Based in Atlanta, Georgia-Pacific and its subsidiaries are among the world's leading manufacturers and marketers of bath tissue, paper towels and napkins, tableware, paper-based packaging, cellulose, specialty fibers, nonwoven fabrics, building products and related chemicals. Our familiar consumer brands include Quilted Northern®, Angel Soft®, Brawny®, Dixie®, enMotion®, Sparkle® and Vanity Fair®. Georgia-Pacific has long been a leading supplier of building products to lumber and building materials dealers and large do-it-yourself warehouse retailers. Its Georgia-Pacific Recycling subsidiary is among the world's largest traders of paper, metal and plastics. The company operates more than 150 facilities and employs more than 30,000 people directly and creates approximately 89,000 jobs indirectly. For more information, visit: gp.com/about-us . For news, visit: gp.com/news
More from Georgia-Pacific