Published 05-16-22
Submitted by American Airlines
Last Thursday, American Airlines hosted its inaugural Legacy of Firsts event dedicated to honoring Black aviators and the founding fathers of the Organization of Black Aerospace Professionals (OBAP).
In 1964, Capt. Dave Harris joined American, becoming the first Black pilot for a major passenger airline. With Capt. Sam Samuels, the pair of pilots famously helped form the Soul Patrol — the first all-Black flight crew that often flew together in the 1980s. The airline has a history of firsts, in 1994, Capt. Sid Clark became the first Black chief pilot at U.S. Airways. All three history makers were honored at the event for breaking barriers into the world of aviation and paving the path for future Black pilots.
Access to the flight deck
American is dedicated to closing the gap between dreams and a very attainable future in aviation for those who didn't even know it was possible. Through its Cadet Academy, American provides a structured platform that involves financing, training and ongoing support while creating greater diversity among the current and future pilot ranks. With 600 cadets in our program today — and many graduates already working in the flight deck — American continues to grow the program, significantly impacting the diverse makeup of flight crews industrywide.
American's commitment to encouraging a positive, inclusive and equitable culture for all team members is unwavering, with a focus on inclusion woven into the fabric of its goals — and legacy.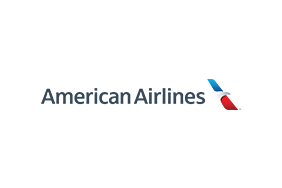 American Airlines
American Airlines
About American Airlines Group
American's purpose is To Care for People on Life's Journey®. Shares of American Airlines Group Inc. trade on Nasdaq under the ticker symbol AAL and the company's stock is included in the S&P 500. Learn more about what's happening at American by visiting news.aa.com and connect with American on Twitter @AmericanAir and at Facebook.com/AmericanAirlines.
More from American Airlines