Published 05-16-22
Submitted by EarthX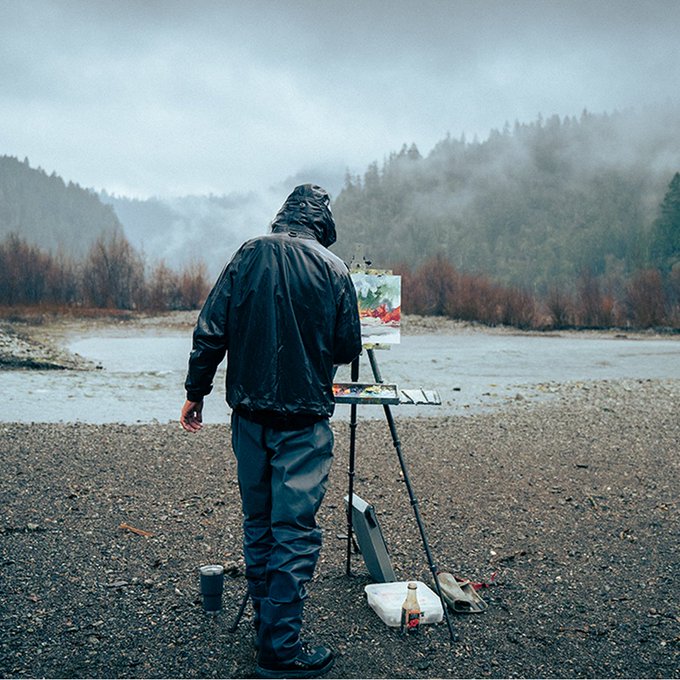 The EarthX Film Festival is May 12 - 15, 2022.  
Here are some highlights:
Filmmaker Ben Masters presents the screening of "Deep In the Heart" (the first blue-chip wildlife doc ever produced in Texas) — narrated by Matthew McConaughey.
Experience life as a Passamaquoddy cultural knowledge keeper whose traditions are threatened in "They Carry Us With Them." Go undercover to investigate South America's deadly jaguar trade in "Tigre Gente."
Learn about life as a female lobster boat captain in "The Captain." Witness the strength required to stay on top of the water and the demons we face when we plunge beneath it in "Big vs Small."
Retrace the steps of an indigenous painter 100 years later, share a meal in the great outdoors and capture the beauty of a running river in "Arts in the Wild!"
EarthX Film Festival will have a LIVE MUSIC lineup, hosted by the most incredible artists - see the included lineup on the attached infographic. 
For more information, visit the EarthX website.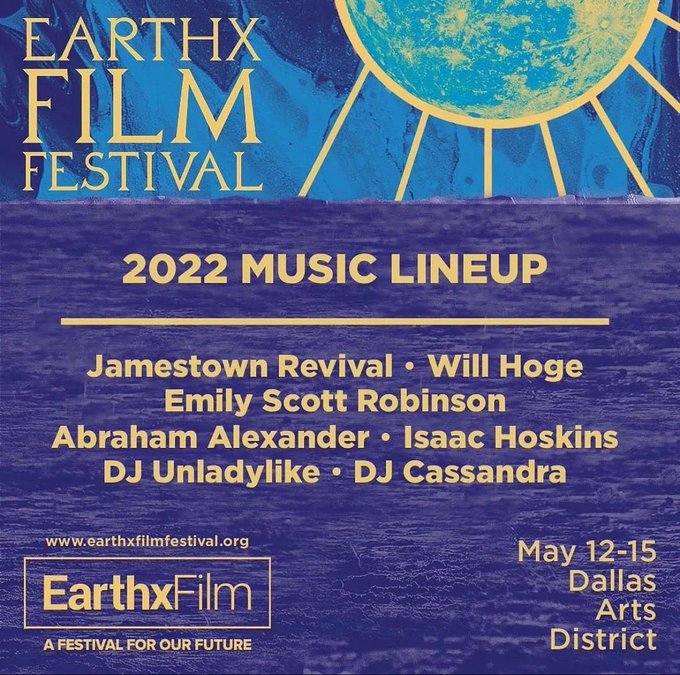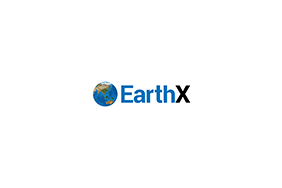 EarthX
EarthX
EarthX is an international nonprofit environmental organization dedicated to educating and inspiring people and organizations to take action towards a more sustainable future worldwide.
EarthxTV was launched in 2020 to inspire, inform and create impact for a more sustainable future.  Download the EarthxTV app to watch our 24x7 channel & on demand library airing original shows, award-winning films, and global events.
Our annual live EXPO will return to Dallas April 2022.
We have a mission to inspire and energize the global community in ways that help create a sustainable world for all living things, and a better, cleaner, healthier world for future generations.
Our vision is to be the leading global connector and environmental forum to positively impact our world for a sustainable and conservable future.
We embrace diversity and are proud that EarthX is dedicated to presenting a balanced approach and the views of persons from all walks of life including students, families, activists, innovators, capitalists, scientists,  environmentalists, business people, officials, foundations, farmers, ranchers, researchers and more.
More from EarthX