Published 05-23-22
Submitted by Toxnot
FORT COLLINS, Colo., May 23, 2022 /CSRwire/ - Today, Toxnot PBC announced a significant expansion of the free account subscription on their award-winning ESG (Environmental, Social, and Governance) platform, toxnot.com. Toxnot's free tier now provides users a complete solution for managing product compliance and supplier data collection.
To get more accurate materials data, users across the supply chain can exchange digital product passports for free on toxnot.com. Getting better materials data revolutionizes manufacturers' ability to evaluate and drive ESG and compliance goals. Plus, Toxnot's product compliance reporting automation makes it easy for users to respond to customer requests quickly and accurately.
Toxnot's free features further its mission as a public benefit corporation to improve health and sustainability across global supply chains.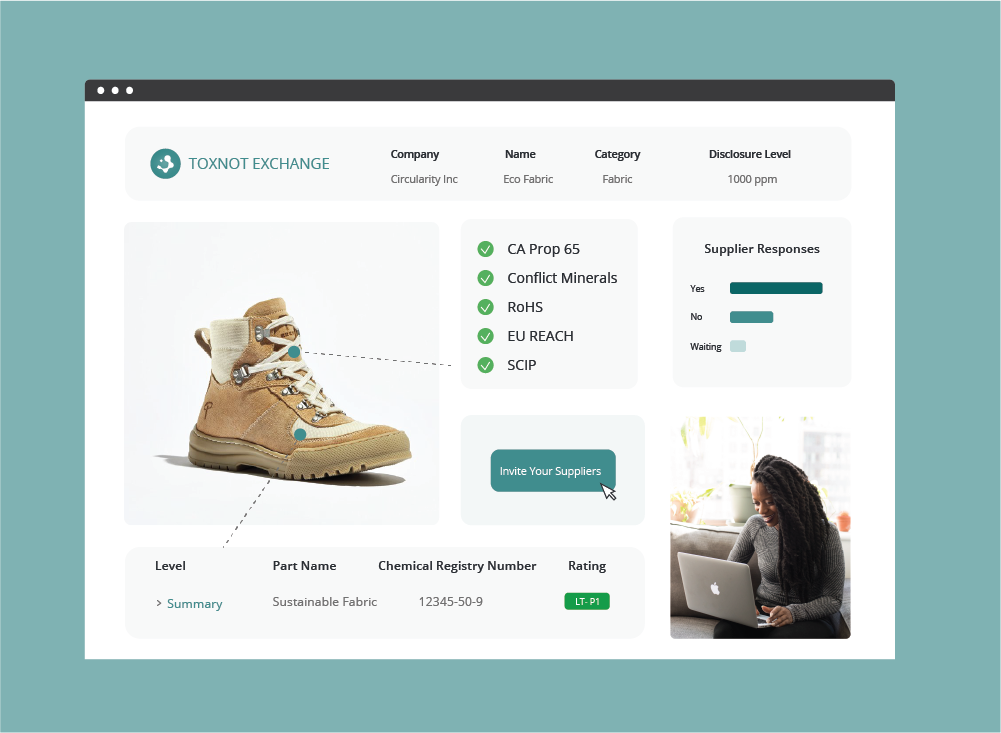 Next Generation Supply Chain Data Access
Toxnot's SaaS platform makes it easy to get accurate materials data by replacing the typical process of spreadsheets and endless surveys with simply exchanging digital product passports. Companies can lower risks in their supply chains by better understanding material composition data. With better knowledge of material content, and Toxnot's analysis tools, companies can deliver on their brand commitments around safety, compliance, quality, sustainability, and circularity.
"Across most ESG issues from chemical safety to climate change, companies need to know what is in their materials to have a shot at designing improvements," said Pete Girard, CEO of Toxnot. "This expansion of access to the Toxnot platform lets suppliers and manufacturers get started and more easily coordinate materials data in the supply chain. Expanded access to best-in-class product compliance and reporting tools will raise the bar for supply chain operations across all industries."
Toxnot's free account subscription provides full access to publishing and requesting digital product passports on the Toxnot Exchange. Suppliers retain full ownership and control over what data is published and who has access to it. Users can simply search to find product passports, pull data directly into their account, and instantly analyze and generate sustainability and compliance reports, including automated determinations for RoHS, EU REACH, California Prop 65, and Conflict Minerals. Where data is missing, users can easily fill in the gaps via automated, standardized, and customizable questionnaires.
"The major pain point we see today is that vendors do not have the tools or capability to provide accurate data to their customers. Our free tier solves this problem and gives all companies the ability to easily check and provide compliance and sustainability data on the products they sell," said Mason Wambolt, Toxnot's Director of Business Development.
Digital Infrastructure for the Circular Economy
Companies today are navigating new challenges around environmental and health problems. Consumers are increasingly demanding safer and sustainable products. Toxnot's platform is the digital supply chain infrastructure that enables companies to deliver the Circular Economy of tomorrow.
"Toxnot is focused on providing universal access to our platform so that supplier data management can move from the endless parallel reporting that happens today to systems where product and materials data is stored digitally in passports. All users benefit when this digital data can be configured to meet different industry reporting needs without the manual effort required today," said Girard.
Safe & Sustainable Starts Now
Over 5,000 companies are already on the Toxnot platform, including some of the largest global manufacturers, such as Google, Reckitt, and Shaw. Get ahead of problems for you and your suppliers today with Toxnot's supply chain sustainability solution. Start by signing up for a free account now.

About Toxnot
Toxnot is a product and supply chain SaaS platform with a mission to help companies make their products safer and more sustainable. A community of over 5,000 users and customers such as Google, Kohler, Reckitt, and Shaw come together on Toxnot as their trusted platform for driving ESG and compliance goals and exchanging digital passports.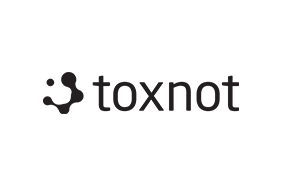 Toxnot
Toxnot
Toxnot is a software company with a mission to improve health and sustainability across the global supply chain. Using AI and automation, our platform makes the process of chemical data imports more efficient for manufacturers, providing quicker insights into their hazard profiles, enhancing product reporting, and streamlining their ability to create safer products. From Fortune 500 companies to startups, companies use Toxnot to effectively scale their transparency, circularity, and compliance management, easily collect hazard information, and reduce risks across their global supply chain.
More from Toxnot