Published 05-12-22
Submitted by Green Mountain Energy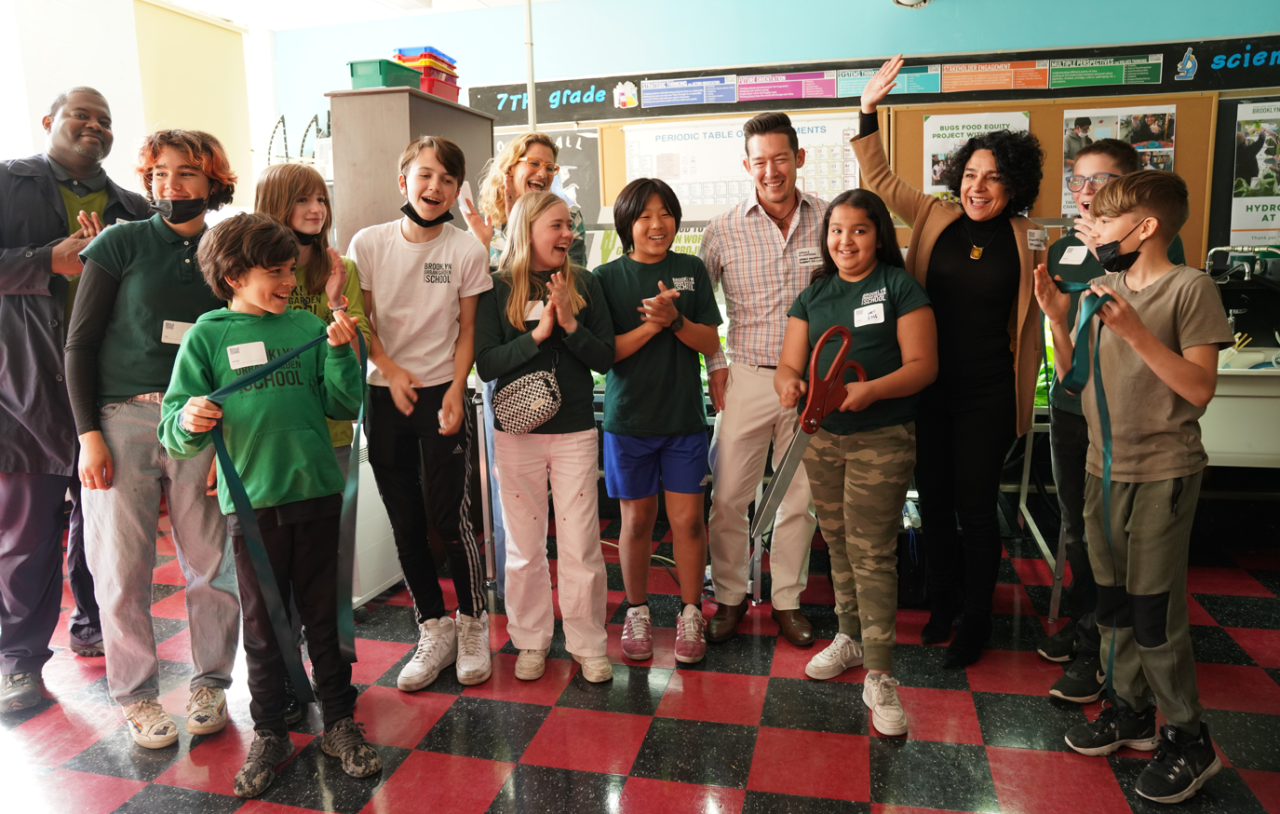 BROOKLYN, N.Y., May 12, 2022 /CSRwire/ - On April 27, Brooklyn Urban Garden Charter School (BUGS) celebrated the official opening of its hydroponic farm-classroom. Representatives from Green Mountain Energy Sun Club and NY Sun Works joined school staff and students for the ribbon-cutting, classroom tour, and sampling of produce grown in the hydroponic classroom. The BUGS state-of-the-art hydroponic classroom engages 6-8th graders in hands-on, project-based sustainability science education.
NY Sun Works provided classroom installation, curriculum, professional development, ongoing teacher training for BUGS teachers, and community engagement through special events. The programming focuses on science, sustainability, climate, energy, food justice, and health. Manuela Zamora, NY Sun Works executive director, emphasized the value of a true partnership.
"We are honored to work with Principal Wynette Caesar, Executive Director Susan Tenner, and their team at BUGS to bring 21st-century science and sustainability education into the classroom," Zamora said. "The hydroponic lab provides students with the opportunity to grow food while learning hands-on about science and climate education as well as nutrition, food justice, and community service."
The hydroponic classroom was funded by Green Mountain Energy Sun Club, the renewable energy provider's charitable program. Since 2002, Green Mountain Energy Sun Club has been empowering local communities by donating nearly $11.7 million to 143 nonprofit organizations across the Northeast and Texas.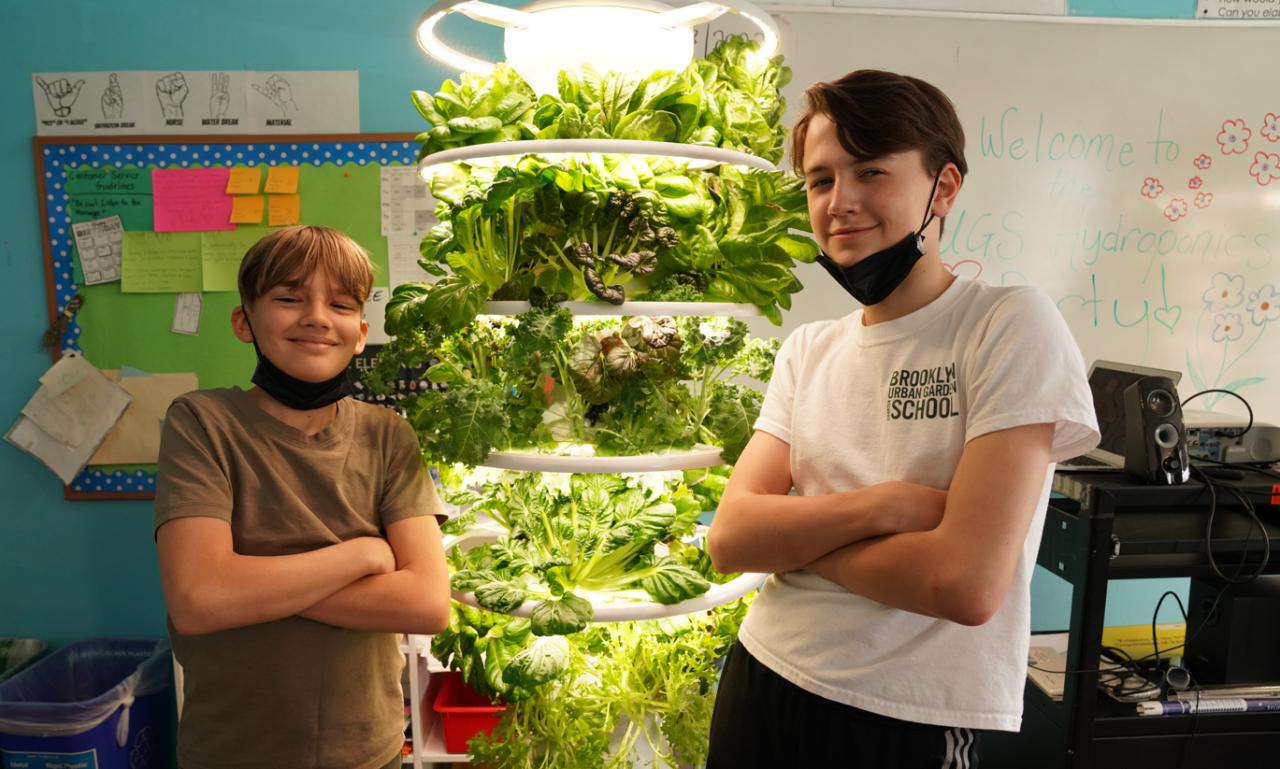 "We recognize the important work that Brooklyn Urban Garden Charter School is doing to educate the next generation, and we are excited to play a role in making their impact even greater," said Mark Parsons, Green Mountain Energy vice president. "This project teaches children important lessons on integrating environmentally conscious, accessible, and practical elements into their everyday lives."
Students have already been involved in growing and harvesting hundreds of pounds of fresh, delicious produce and design projects that address meaningful and relevant issues of food inequity, nutrition, and climate change in the community.
"This is really a dream come true for our school," said Susan Tenner, BUGS executive director. "It has allowed us to fulfill our mission not just to have students going out into NYC as a living classroom but to also bring elements of the outside world in. The labs set up in collaboration with NY Sun Works have enabled kids to have hands-on exposure to cutting-edge technology and to using sound scientific methods to try to tackle the climate challenges of our time. We appreciate Green Mountain Energy Sun Club, NY Sun Works, the BUGS staff who have helped launch the program, and our students who will take this to the next level."
Students aren't the only ones finding benefit in the classrooms. BUGS science department chair and living environment teacher Jennifer Bennet shared her enthusiasm on the hydroponics labs set up in the 6th-, 7th-, and 8th-grade science classrooms. "Our science team will definitely use these resources to help our students understand issues around food insecurity, food conservation, where we get our food and how we grow our food."
The new hydroponics system at BUGS has led to innovative STEM learning and student-led community sustainability projects throughout the year. For example, students' research about food inequity led to distribution of produce to community fridges to help reduce food insecurity and provide easy access to fresh, nutritious food and to a schoolwide holiday project with Mixteca, reaching more than 300 Mexican and Latin-American immigrant families in Brooklyn. Click here to watch a quick video about the project.
About Brooklyn Urban Garden Charter School
BUGS is a landmark for sustainability education in New York City. BUGS is a small (300 students), diverse, stand-alone, community-based middle school for grades 6-8 founded in 2013 by community leaders, educators, and families. The mission of BUGS is to provide a hands-on, interdisciplinary education to young adolescents of all abilities and backgrounds, with a focus on real-world problem solving and the exploration of environmental, social, and economic sustainability.
More information about BUGS is available at www.BUGSbrooklyn.org
About NY Sun Works
NY Sun Works is dedicated to improving K-12th grade science education in public schools. The organization provides hydroponic science labs and comprehensive STEM curricula, aligned with NYC Science standards, to facilitate project-based learning that engages students and educators on critical environmental issues. NY Sun Works leadership envisions a generation of environmental innovators, empowered to create solutions to global resource challenges. For more information, visit www.nysunworks.org.
Follow NY Sun Works at: @nysunworks
About the Sun Club
Green Mountain Energy is changing the way power is made and advancing sustainable communities through the work of Green Mountain Energy Sun Club. Since its founding in 2002, Sun Club® has donated more than $11 million to 143 nonprofit organizations across Texas and the Northeast. Sun Club collaborates with nonprofit organizations on projects that focus on renewable energy, energy efficiency, resource conservation, and environmental stewardship. To learn more about Green Mountain Energy and Sun Club or to apply for a Sun Club grant, visit greenmountain.com/sunclub.
Media:
Green Mountain Energy
media@greenmountain.com
713-537-5735
###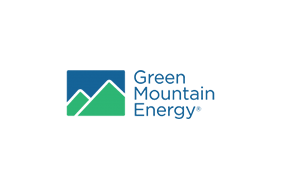 Green Mountain Energy
Green Mountain Energy
Green Mountain Energy Company was founded in 1997 with the mission to change the way power is made. Today, we remain 100% committed to this mission, which makes us the nation's longest serving renewable energy retailer and a clean energy pioneer. We provide customers with electricity products made from renewable resources like wind and solar and carbon offsets that help neutralize carbon emissions.
We live our commitment to sustainability inside and out: Every single product offered by our company has an environmental benefit, and our company operates with a zero-carbon footprint - distinctions that make us proud!
More from Green Mountain Energy