Published 05-11-22
Submitted by EarthX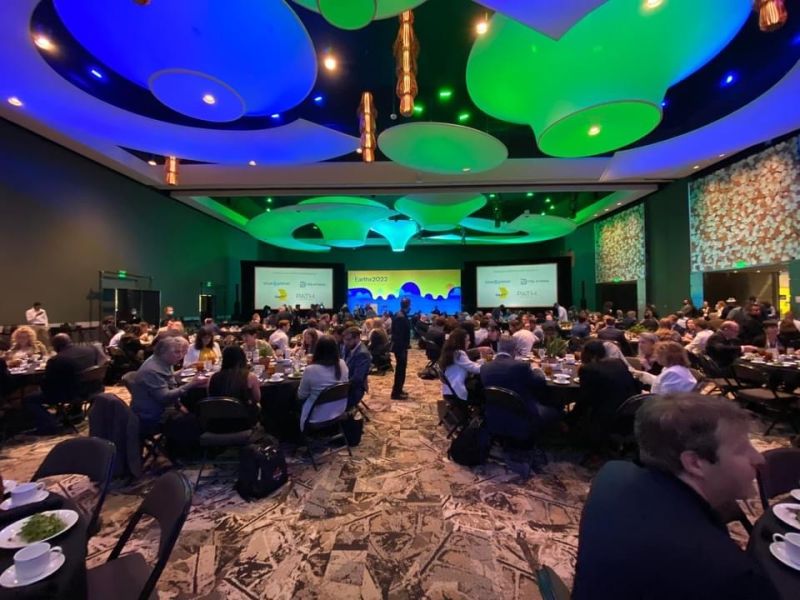 From April 20-22, 2022, EarthX hosted the 6th Annual E-Capital Summit which convened more than 230 leading investors, innovators, dealmakers, industry and innovation ecosystem leaders to help catalyze action and impact related to sustainability investing and business innovation.
The Investment Forum (conference portion) had more than 20 fireside chats from industry titans and emerging leaders including: John Paul Dejoria, Rob Kaplan (former Dallas Fed President), Curt Morgan (VISTRA) Ted Roosevelt IV (Barclays) Ray Wood (Bank of America), Prime Minister of St. Maarten - Silveria E. Jacobs, Andrew Morlet (Ellen MacArthur Foundation), Impact Investor David Shaw, NASA - National Aeronautics and Space Administration, NOAA: National Oceanic & Atmospheric Administration, US Dept. of Energy, US DFC, and many other amazing leaders from the investment, business, and innovation community.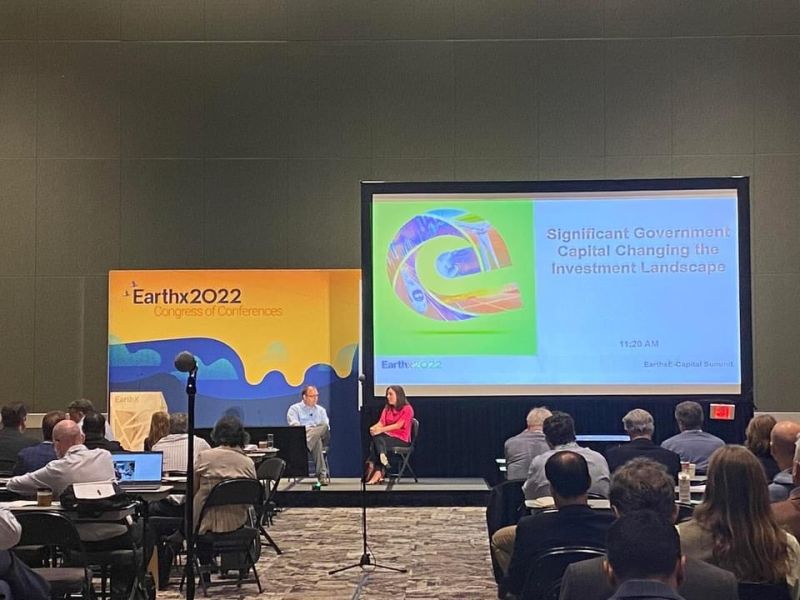 For more information, visit the EarthX website.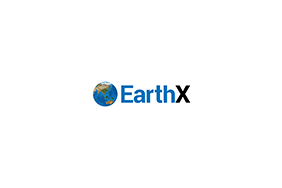 EarthX
EarthX
EarthX is an international nonprofit environmental organization dedicated to educating and inspiring people and organizations to take action towards a more sustainable future worldwide.
EarthxTV was launched in 2020 to inspire, inform and create impact for a more sustainable future.  Download the EarthxTV app to watch our 24x7 channel & on demand library airing original shows, award-winning films, and global events.
Our annual live EXPO will return to Dallas April 2022.
We have a mission to inspire and energize the global community in ways that help create a sustainable world for all living things, and a better, cleaner, healthier world for future generations.
Our vision is to be the leading global connector and environmental forum to positively impact our world for a sustainable and conservable future.
We embrace diversity and are proud that EarthX is dedicated to presenting a balanced approach and the views of persons from all walks of life including students, families, activists, innovators, capitalists, scientists,  environmentalists, business people, officials, foundations, farmers, ranchers, researchers and more.
More from EarthX