Published 05-11-22
Submitted by The Home Depot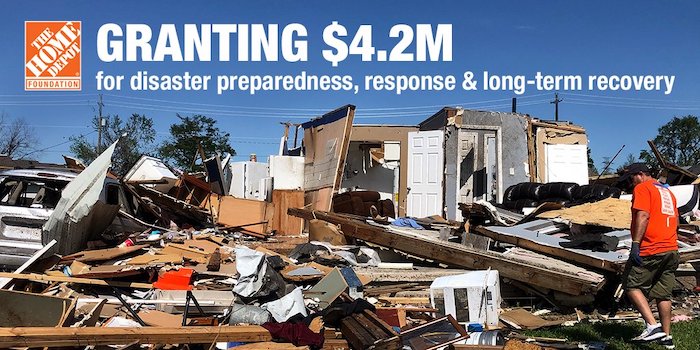 Originally published on Built From Scratch
ATLANTA, May 11, 2022 /CSRwire/ – Ahead of this year's hurricane season, The Home Depot Foundation has granted more than $4.2 million to seven national nonprofit partners to support disaster preparedness and response, including food security and clean water concerns, and long-term recovery efforts in areas impacted by natural disasters.
"Every year, The Home Depot Foundation invests in disaster preparedness and response efforts, specifically stocking strike zones and distribution centers with relief kits and ensuring our best-in-class nonprofit partners have the resources they need to serve impacted communities," said Shannon Gerber, executive director, The Home Depot Foundation. "We also understand immediate relief is just the beginning for so many families, and that is why we're granting more than $1.6 million to support long-term recovery for communities rebuilding after a natural disaster."
With this funding, The Home Depot Foundation will:
"The Home Depot Foundation and Habitat for Humanity have a mutual interest in the long-term well-being of communities and the families who live in them. We are grateful for their continued support in our efforts to rebuild homes and strengthen families and communities," said Julie Laird Davis, vice president of corporate partnerships and cause marketing at Habitat for Humanity International.
In addition to the $4.2 million granted to nonprofit partners, tomorrow, Team Depot, The Home Depot's associate volunteer force, will assemble nearly 7,000 disaster relief kits near Atlanta. The kits will include cleaning supplies, PPE, trash bags and more, and will be stored in Home Depot distribution centers in Baytown, Texas; McDonough, Georgia; and Savannah, Georgia. Within the first 48 hours of a disaster, these kits can be deployed to more than 570 stores, across 17 states, to help serve communities in need.

"Whether it's a historic hurricane like Harvey, a series of back-to-back storms like Laura, Sally, Delta, a flood in Tennessee or a tornado in Kentucky, Operation Blessing and The Home Depot Foundation are there for Americans in need, providing both immediate and long-term relief after disaster strikes," said Anthony Lloyd, Operation Blessing's senior director of disaster relief.
Keep up with all the latest Home Depot news! Subscribe to our bi-weekly news update and get the top Built from Scratch stories delivered straight to your inbox.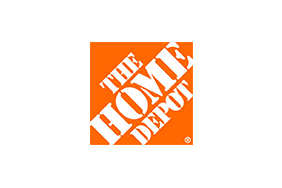 The Home Depot
The Home Depot
About The Home Depot
We are the world's largest home improvement specialty retailer with stores in all 50 states, the District of Columbia, Puerto Rico, U.S. Virgin Islands, 10 Canadian provinces, and Mexico.
More from The Home Depot