Published 05-11-22
Submitted by Arrow Electronics, Inc.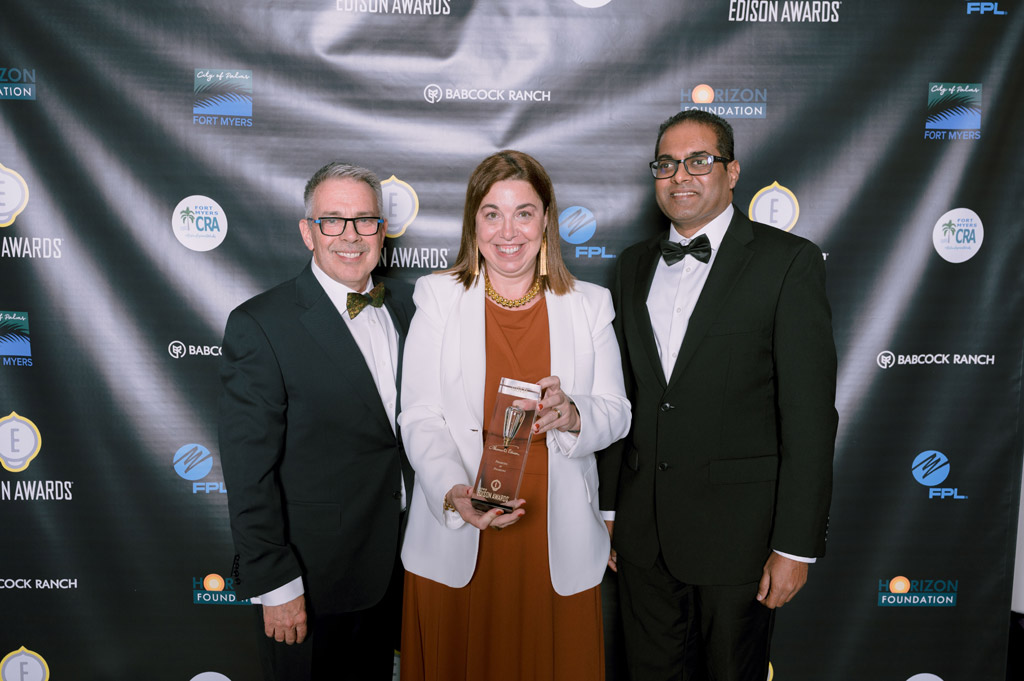 FORT MYERS, Fla., May 11, 2022 /CSRwire/ - Prometeo, a startup focused on keeping firefighters safe in the field, and Arrow Electronics have been recognized with a 2022 Edison Gold Award in the category of Lifesaving and Life-Changing Technology.
The Barcelona-based firm has developed an eponymous wireless wearable device for firefighters that tracks their exposure to toxins. Arrow is supporting the start-up by providing design engineering, component sourcing and options for both manufacturing and responsible end-of-life disposition.
The size of a smart phone, Prometeo measures a firefighter's exposure to heat, smoke and toxins and sends that data to the cloud for analysis. Through machine-learning, that information is distilled into a simple color-coded health status that commanders can use to monitor both the immediate danger to firefighters and their risk of chronic long-term exposure. IBM is providing cloud services and Watson analytics.
The Edison Awards globally recognizes, honors and fosters innovations and innovators whose solutions make a positive impact in the world. This marks the fourth consecutive year the Edison Awards have recognized Arrow.
Last year, the company won a Silver Edison Award for its social robot Belle's Dragon, created for a Make-A-Wish recipient who wanted a pet dragon.
A winner of the 2019 Call for Code Global Challenge, Prometeo is field-testing the device in wildfire-prone countries and plans to deploy the technology in 2023.
Prometeo's device can be produced for less than $11 apiece and is reusable, offering 20 million firefighters worldwide a cost-effective safety solution at a time when wildfires are becoming more frequent and intense.
The 2022 Edison Award winners were announced April 21 in Fort Myers, Fla., home of Thomas Edison's winter laboratory.
The Edison Awards is a program conducted by Edison Universe, a 501(c)(3) charitable organization. For more information visit https://edisonawards.com.
About Arrow Electronics
Arrow Electronics guides innovation forward for over 220,000 leading technology manufacturers and service providers. With 2021 sales of $34 billion, Arrow develops technology solutions that improve business and daily life. Learn more at fiveyearsout.com.
###

Arrow Electronics, Inc.
Arrow Electronics, Inc.
Arrow Electronics' Corporate Social Responsibility (CSR) program guides today's innovators to a better tomorrow. With our help, our partners will transform their ideas into real and influential achievements that will help people and the communities in which Arrow works.And just as technology touches all facets of our lives, we intend to foster new, cross-cutting collaborations between Arrow, CSR partners, customers and suppliers, so efforts yield astonishing and unforeseen results. Working together, we can make the world a better place — now and Five Years Out.
Learn more at www.fiveyearsout.com.
More from Arrow Electronics, Inc.