Published 05-10-22
Submitted by Eaton Corporation
Working together on transformation
"It's a tremendously exciting time for the power management industry," says Anne. "From the rise of renewables and smart grids, to the growth of electric vehicles and intelligent power in buildings, we've never seen so much happen so quickly. The opportunities in this energy transition are enormous—and it's on us to seize them."
As Eaton's vice president, Engineering, Electrical Sector for Eaton's Europe, Middle East and Africa Region (EMEA) and Eaton European Innovation Center, Anne's role puts her at the heart of this power transformation. It's her responsibility to align Eaton's technology portfolio and capabilities in EMEA to meet these challenges, supporting the company's organic growth and capturing new market opportunities.
"Alongside exciting new possibilities, the energy sector is also seeing greater strain on aging infrastructure, and vast amounts of raw data collecting every hour," she says. "The need for intelligent, reliable, efficient and safe, cyber-proofed power management technologies has never been greater. And the highly-skilled engineering teams across our business understand the crucial trends affecting our world and empower us to respond with smart, tangible and forward-thinking solutions."
With a global network of six innovation centers and more than 10,000 engineers, Anne sees Eaton's broad expertise, systems, and solutions as one of its greatest strengths in supporting the energy transition and driving decarbonization, decentralization and digitalization.
"We're pooling the capabilities across our business to transform traditional infrastructure for both our customers and communities. We're not focused on producing one product after another. Instead, we're building complete solutions for entire sectors—aligning our engineers, tools and processes around sweeping changes that are impacting everything from homes and vehicles, to industry and utility providers. Everything we depend on in our modern world is made possible by power, so our efforts are really changing people's lives for the better."
By bringing together engineers with varied industry knowledge, cultures, and skills, Anne believes Eaton can supercharge its innovation efforts. "By pulling people together from different segments you can really build a vision," she says. Yet, Anne also needs to ensure innovation happens as efficiently as possible across Eaton. "By better coordinating the engineering efforts in our individual business units, labs and innovation centers, we're eliminating duplicated effort and investment. And we're striving to support our engineers with a single source of expertise on key challenges like product stewardship, cybersecurity, software development, and more, through our various Centers of Excellence."
Enabling sustainable innovation
With improving lives and the environment at the core of Eaton's vision, it's no surprise that sustainability is a major consideration for Anne as she oversees the engineering teams creating game-changing products and services.
Alongside minimizing Eaton's own environmental impact and generating solutions that support the transition to greener energy, Anne also sees the company's commitment to sustainability as being right at the heart of the value it creates for customers.
"Sustainability can't be an afterthought in engineering," she says. "We put sustainability front and center in our innovation process to build safer, more efficient, and more reliable products that last longer, reduce operating costs, and make a net positive environmental impact. By delivering solutions that help our customers lessen their environmental footprint, we can continue making a difference long after our manufacturing processes are complete."
Through its Product Stewardship Center of Excellence, Eaton's helping engineers assess the effects of products in terms of what it calls the 'triple bottom-line': the impact on people, planet, and profit. This centralized resource empowers engineers with a complete toolkit to drive progress on sustainability, as well as meet and exceed the demands of regulatory compliance.
"We always ask our engineers to complete a Positive Impact Framework assessment during the design phase," continues Anne. "This lets them re-examine products from a different perspective—evaluating six key dimensions of sustainability and considering factors like raw materials, carbon emissions, energy efficiency, ease of recycling, and more. That means we know where to focus our engineering efforts for maximum positive impact and can be sure each new product generation is more sustainable than the last."
Diverse perspectives matter
Anne's passion for both technology and people makes her well suited to her role at Eaton. "I really enjoy helping talented technical people deliver their best and develop new intellectual property in a way that really serves business goals."
Anne's also keen to emphasize the importance of different perspectives, backgrounds and ways of thinking when it comes to engineering solutions to the global challenges ahead.
"Successful innovation is just as much about people and process as technology," she adds. "New ideas can come from anywhere—and diverse teams foster a culture of openness, collaboration and mutual reliance that helps us seize these opportunities."
Anne sees the Eaton European Innovation Center—dedicated to accelerating innovation across the company's product portfolio—as a notable example of this mindset. The center unites people from varied countries, cultures, and industry backgrounds under one roof and empowers them to work together towards a common goal. It also boasts an excellent gender-balance compared to that seen in engineering graduates as a whole.
"Diverse teams generate better results," she says. "For instance, someone with sales experience might immediately see that we need to focus on enhancing the user interface rather than adding another technical feature, as that will be a crucial driver for customers. Equally, teams with broader knowledge of different segments can sometimes spot simpler solutions to a problem and avoid overengineering products."
For Anne, enabling varied engineering teams to deliver their best also demands leaders with a broader perspective—people who can see problems from multiple angles and help teams communicate well to find the best solutions.
"It's a leader's job to make sure everyone feels included and engaged in the innovation process," she adds.  "That's why we need leaders not just from technical backgrounds, but also from functions like sales, marketing, finance, and so on. It's our responsibility to ensure the right level of organization too—for the best results you need to find the middle ground between too much and too little process management."
To ensure it has the talent pipeline to fuel future growth, Eaton is promoting engineering careers to a diverse range of young people at the earliest possible opportunity. It's a mindset Anne wholeheartedly supports.
"We're inspiring and engaging young engineers through a whole slew of different avenues—from our STE[a]M initiative and Graduate Leadership Program, to work experience, site tours, and university career days. As a female engineer and business leader, I'm thrilled to see our team enabling more varied people to embrace engineering—supporting our commitment to make sure this is somewhere that everyone matters, and everyone feels they belong."
The engineering adventure
When it comes to inspiring more women to pursue a career in engineering, Anne believes no one should be afraid to follow their passion for what she sees as one of the most exciting fields out there. "I love the challenge of solving new puzzles," she says, "and the fact I never know exactly what I'll work on next. Every day is something of an adventure."
Growing up in Cannes, France, Anne showed an early talent for physics and mathematics that led her to study electronic engineering at university—something she recommends to all young people starting out. "We live in such a complex and technical world now; an engineering degree serves you very well as a foundation."
Anne also sees outdated attitudes towards female engineers as steadily disappearing. "I sometimes struggled to be taken seriously as a young engineer," she comments, "but there's been a real erosion of that perception of women over time. Still, it's important to seek out employers committed to an inclusive culture. Don't just take their word for it either, look at what they do—for instance, the make up of their leadership teams."
When considering Eaton, Anne liked the company's values, as well as it's active commitment to inclusion and diversity through employee resource groups, flexible working opportunities, and more. "I could see Eaton was walking the talk," adds Anne, "which gave me much more confidence in making that next career move."
Don't overthink things
Looking back at a career that's led her from telecoms engineering at Motorola, to supporting the aviation sector at Collins Aerospace and Honeywell prior to joining Eaton, Anne recommends that young women in engineering don't try to plan ahead too much. "You can't plan for luck," she says. "I think it's really important to be ready to seize unexpected opportunities when they appear."
In terms of ongoing career development, Anne also praises Eaton's commitment to ensuring a culture where everyone can flourish by enabling lifelong learning at Eaton University, mentoring programs, leadership training, and the opportunity to volunteer to work on projects where employees can grow their skills.
"Always learning has been really important in my career, even when things don't work out. In fact, those moments can be the best learning opportunities of all. So, don't be afraid to take chances and try new things, or to ask for feedback from people you trust."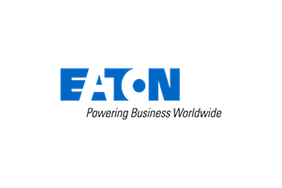 Eaton Corporation
Eaton Corporation
Eaton is an intelligent power management company dedicated to improving the quality of life and protecting the environment for people everywhere. We are guided by our commitment to do business right, to operate sustainably and to help our customers manage power ─ today and well into the future. By capitalizing on the global growth trends of electrification and digitalization, we're accelerating the planet's transition to renewable energy, helping to solve the world's most urgent power management challenges, and doing what's best for our stakeholders and all of society.
Founded in 1911, Eaton has been listed on the NYSE for nearly a century. We reported revenues of $19.6 billion in 2021 and serve customers in more than 170 countries. For more information, visit www.eaton.com. Follow us on Twitter and LinkedIn.
More from Eaton Corporation