Published 05-12-22
Submitted by 3BL Media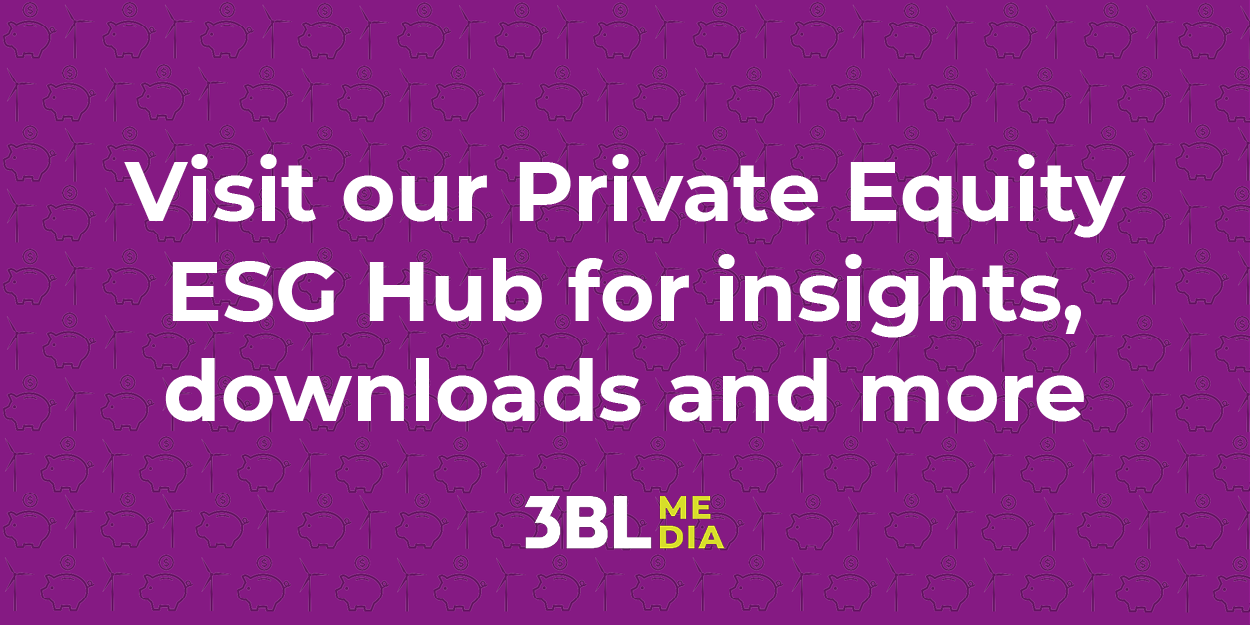 3BL Media breaks down what PE firms need to know about ESG communications. Explore more resources at our Private Equity Hub.
In a recent survey of more than 100 Limited Partner (LP) organizations, the Institutional Limited Partners Association (ILPA), in partnership with Bain & Company, found that for two-thirds of respondents, environmental, social, governance (ESG) considerations play a key role in their Private Equity (PE) investment policies. Of those LPs, more than half have fully implemented ESG-specific policies with a further 33% already partially implementing guidelines. So with ESG top of mind for investors right now, PE communicators are taking stock on how best to operationalize ESG into their LP marketing and communications.
At the heart of any ESG communications exercise must be a commitment to accountability, transparency, consistency and measurability. Here's a few key principles and guidelines to keep in mind as you embed ESG into your plans.
Make sure your firm has a clear articulation of their ESG policy
It's important that you work with your firm's leadership to make sure there is a clear expression of the guiding principles that the firm is committing to. This will be the bedrock that guides all your communications, and it will also be the standards to which LPs and other stakeholders assess your level of commitment.
Many private equity firms globally have signed up to the United Nation's Principles for Responsible Investing. If your firm is a signatory, then these are the basis from which to start. If you are not signatory, they are a good checklist to begin formulating your own set of principles. They include a commitment to:
Incorporate ESG issues into investment analysis and decision-making processes.
Be active owners and incorporate ESG issues into ownership policies and practices.
Report on activities and progress towards implementing the principles.
Whatever guidelines you choose to follow, make sure to express your firm's commitment consistently and make it visible and easy to find.
Be prepared to offer full transparency and prepare for scrutiny
As part of their due diligence, LPs are heading your way with some very direct questions around your firm's commitment to ESG. These can be a good guide for fleshing out your ESG communications program and having a depth of quality evidence to support your firm's program. The ILPA ESG Due Diligence Questionnaire for General Partners offers a good checklist of questions to get you started. Some of the questions include:
What are the Firm's ESG-related policies and how do ESG factors influence its investment beliefs?
Does the Firm have a policy that describes its approach to identifying and managing ESG factors within the investment and portfolio management processes?
Does the Firm make formal commitments relating to ESG integration in fund formation contracts, Limited Partnership Agreements, or inside letters when requested by investors?
How does the Firm identify and manage material ESG-related risk and use ESG factors to create value?
How does the Firm contribute to portfolio companies' management of ESG-related risks and opportunities?
How can LPs monitor and, where necessary, ensure that the Fund is operating consistently with agreed-upon ESG-related policies and practices, including disclosure of ESG-related incidents?
Which channels does the Firm use to communicate ESG-related information to LPs?
Communicate regularly and candidly on key metrics
Having a robust set of measurable ESG KPIs will go a long way to establishing your firm's credentials as a firm committed to the cause. Be prepared to define both company specific and portfolio wide ESG indicators. When it comes to specific portfolio companies, it can be useful to set up information sharing protocols with their communications teams. This is not only to collect metric data but also to gather the stories and insights that will enrich the picture of both theirs and your firm's commitment to ESG.
At the very least you will be communicating via your annual reports on your ESG progress and journey - but it pays to build it into your regular communications programs. Updates on how you are tracking against your set metrics and stories of how the firm and your portfolio companies are taking action will build credibility. Being open about any necessary remedial action shows real commitment to transparency. Of course communicating ESG accomplishments can be a great part of an exit story by highlighting the added value it can bring to an investment or how it mitigated risk.
As more LPs demand more when it comes to ESG and more private equity firms commit to the principles, it may not be too long before a robust, well-communicated ESG program is a requirement before any investment decision. Luckily, ESG is fertile ground for telling impactful stories that will build your firm's brand position and competitive advantage as a forward thinking, responsible corporate citizen.
For more resources on ESG communications, visit 3BL Media's Private Equity Hub.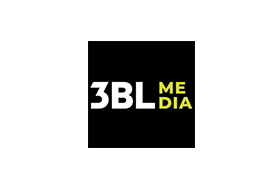 3BL Media
3BL Media
3BL Media is the world's leading communications partner for purpose-driven organizations. Through content distribution, multi-media promotion and hands-on learning experiences, we connect organizations to an unrivaled network of sustainability professionals, journalists, bloggers, investors, academics, policymakers and influencers who are passionate about engaging on topics like education, environment, community involvement, supply chain and circular economy, volunteering and the Sustainable Development Goals.
More from 3BL Media