Published 05-10-22
Submitted by Enbridge Inc.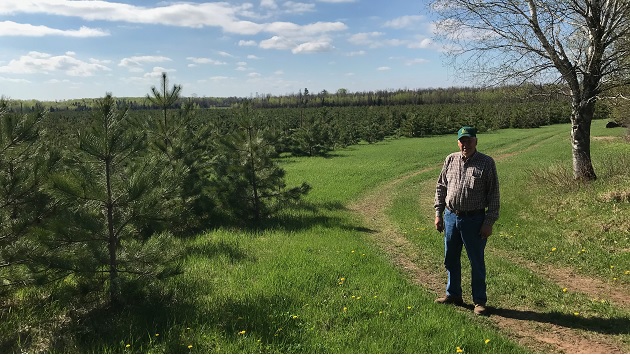 How many millions of trees can be planted in a million acres? The state of Minnesota is going to find out.
A group of partners, including non-profits and government organizations, has set a goal to reforest one million acres by 2040. Projections indicate the campaign - called the Minnesota Million - will reduce the state's yearly carbon emissions by nearly 20%.
It's an ambitious goal, and one that the Minnesota Association of Resource Conservation and Development Councils hopes its new project will help to meet.
Through the reforestation project, the MARC&D enrolls private landowners to reforest portions of their land and then protect it for decades through conservation easements. Credits are issued for the reforestation efforts—credits which are then purchased by corporations and entities looking to offset future greenhouse gas or carbon emissions.
Trees get planted—doing good for the state and planet—and provide an economic return for landowners.
The world is currently celebrating Earth Week, and the 2022 theme for Earth Day is "invest in our planet." And as part of our commitment to achieve net-zero GHG emissions by 2050, Enbridge has stepped up to the plate as the first company to join MARC&D's project.
Enbridge has invested $100,000 toward establishing this reforestation program, which will generate credits and offset future emissions. In addition to our own efforts to reduce emissions from our operations, we're proud to support this nature-based solution that advances sustainability and helps realize a lower-carbon future.
A superior sequestration solution
Of all the natural climate solutions, reforestation and forest management have the greatest potential to sequester carbon and reduce CO2 emissions, explains Paul Sandstrom, executive director of the MARC&D, assisting three RC&D councils in Minnesota, all 501C3 non-profits.
"Reforesting one million acres state-wide could result in the reduction of 1.6 million tonnes of CO2e (equivalent) annually," he says.
"That's the same amount of CO2e that 348,000 passenger vehicles emit annually," he adds.
The project arranges the planning, planting of trees, and purchase and sale of credits through Climate Forward, an initiative of the Los Angeles-based Climate Action Reserve. Essentially, it's a marketplace for buyers and sellers of carbon to do business.
For example, if a corporate buyer purchases credits on a perpetual easement of 100 acres, reforested with mixed pine, the landowner would net as much as $200,000.
Attractive option for Minnesota landowners
MARC&D decided to use the Climate Forward program after studying carbon markets through a grant provided by the University of Minnesota's Institute on the Environment.
The study found Climate Forward's accelerated credit confirmation process made the program an attractive option for Minnesota landowners.
Many other carbon crediting systems require landowners "to wait 50, 60, 70 years for a return on their investment into reforesting," Sandstrom explains. "Climate Forward's timeframe makes reforestation more feasible; landowners are eligible for offset credit issuances as soon as a year after they plant trees."
Additionally, the Climate Forward crediting methodology has been carefully designed, taking into account that a tree's value increases the older it gets, as does its capacity to sequester carbon. Plus, enrolled projects can be measured, recorded and verified on a six- or 12-year cycle during the crediting period, allowing for commercial thinning to be conducted.
With the right project in place, MARC&D's next step will be finding corporate buyers for the credit offsets, to motivate additional landowners to reforest acre by acre in pursuit of the Minnesota Million.
"With Enbridge's contribution and commitment to purchase credits, we have our number one key in place for the project," Sandstrom says.
"It's all taking shape now."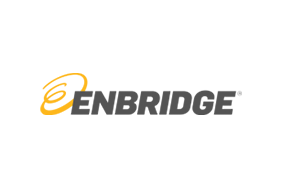 Enbridge Inc.
Enbridge Inc.
About Enbridge
At Enbridge, our name spells out our mission: a bridge to a sustainable energy future. That bridge safely connects millions of people around the world to the energy they rely on every day, fueling quality of life. Whether it's natural gas, oil or renewable power, the energy we deliver through networks spanning North America and our growing European offshore wind portfolio helps to heat homes, feed families, fuel vehicles and power industry. We're investing in modern energy infrastructure to sustain access to secure, affordable energy. We're also building on two decades of experience in renewable energy to advance new low-carbon energy technologies including hydrogen, renewable natural gas and carbon capture and storage. We're committed to reducing the carbon footprint of the energy we deliver, and to achieving net zero greenhouse gas emissions by 2050.
Headquartered in Calgary, Alberta, Enbridge's common shares trade under the symbol ENB on the Toronto (TSX) and New York (NYSE) stock exchanges. To learn more, visit us at Enbridge.com
More from Enbridge Inc.