Published 05-10-22
Submitted by Acre
What do we talk about in Episode 5: Future of the CSO?
With the role of the CSO ever-evolving, Acre has the duty of uncovering the skills, knowledge and insights from our network of current leaders in the industry to share with the next generation of change-makers. Over the last 3 months, Acre has teamed up with Mike Barry, previous CSO of Marks and Spencer, to interview the brightest and the best in the industry. 'The Future of the CSO' series will bring you an insight into how the role has changed, how it will continue to evolve, the skillset required and the challenges that will be faced. It is important that we keep learning, sharing and developing. 
Who is Daniella Vega?
Joining the conversation in the fifth episode of the Future of the CSO series is Daniella Vega, Global Senior Vice President of Health and Sustainability at Ahold Delhaize. Daniella has a wealth of experience within retail and communications alongside designing and implementing sustainability at the heart of business strategy. Before joining Ahold Delhaize, she was a member of the executive team at Selfridges Group, the UK- based department store chain. As Group Director of Sustainability, Daniella developed a robust long-term sustainability strategy and focused on empowering others to see the interconnections between themselves, business, society, and the environment. Her knowledge and passion for sustainability made for a valuable conversation.​
Who is Annemiek de Graaf?
Joining Daniella was her colleague Annemiek de Graaf, Specialist Health and Sustainability for Ahold Delhaize. Having been with Ahold Delhaize for 4.5 years, she started as a Management Trainee gaining experience in different parts of the organization, including a full year in one of the supermarkets. She then started specializing in Health & Sustainability, working for the global head office. With knowledge across all areas of the business, Annemiek shared valuable advice for aspiring Chief Sustainability Officers looking to build their careers.​
Who is Harco Leertouwer?
​The host for the fifth episode of the CSO series is Acre's Managing Director - Europe, Harco J. Leertouwer who leads the team responsible for the business in Continental Europe and is based in Amsterdam, Netherlands. Harco brings in a wealth of executive search and international business growth experience, having been a Director of Michael Page in Germany and Managing Director for Badenoch & Clark Germany and the Netherlands. Moreover, Harco is an active member of the Climate Reality Project, a diverse group of passionate individuals who have come together to solve the greatest challenge of our time.​
Who is Mike Barry?
The second host to join the conversation is Mike Barry, Director of mikebarryeco and a long-standing leader in sustainable change. As the former Chief Sustainability Officer for Marks and Spencers, he is best known for his time at the organisation achieving zero-waste-to-landfill status, moving to 100% renewable electricity and achieving carbon neutrality across the global estate of stores, offices and warehouses. Alongside this long-standing legacy, Mike brings an array of broad experience working at an international level of business, charities, think tanks and startups.​​​
​Please watch the full interview series on the Acre Vimeo Channel to learn more.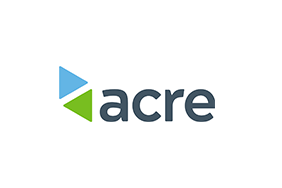 Acre
Acre
​About Acre
At Acre, we work with the most aspirational businesses with potential to make real change; from those who are just starting out to those who are well on the journey to crafting a legacy.

Our 18 years' experience in sustainability recruitment, combined with our extensive global network, enables us to provide talent solutions that are designed to deliver this change.

Through our unique behavioural assessment technology, we understand the types of people, skills and behaviours required to create impact. We can develop these qualities within your existing teams too.

We find talented people and develop their skills to ensure they make a true impact in ambitious, progressive organisations.

Acre. Making companies ready for tomorrow.
More from Acre