Published 05-18-22
Submitted by 3BL Media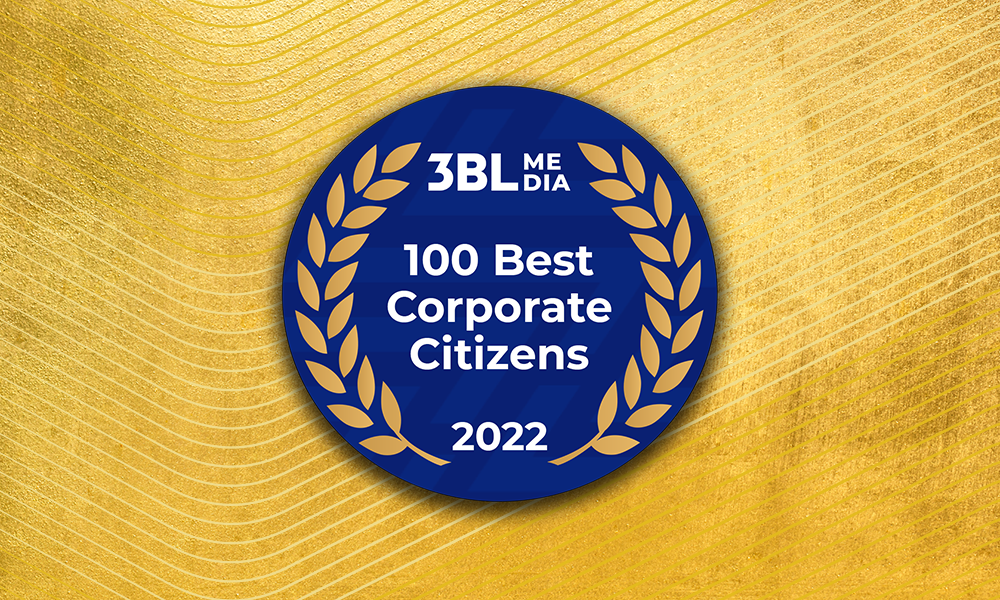 NORTHAMPTON, Mass., May 18, 2022 /CSRwire/ - 3BL Media announced today the annual 100 Best Corporate Citizens ranking, recognizing outstanding environmental, social and governance (ESG) transparency and performance among the 1,000 largest U.S. public companies.
For the fourth consecutive year, Owens Corning tops the ranking. PepsiCo, Apple, HP and Cisco round out the top five.
The 100 Best Corporate Citizens ranking is based on 155 ESG factors in eight pillars: climate change, employee relations, environment, finance, governance, human rights, stakeholders and society, and ESG performance.
Using a methodology developed by 3BL Media, all Russell 1000 Index companies are researched by ISS ESG, the responsible investment research arm of Institutional Shareholder Services. There is no fee for companies to be included in 100 Best Corporate Citizens.
View the 100 Best Corporate Citizens of 2022 ranking here.
To compile the ranking, corporate data and information is obtained from publicly available sources only, rather than questionnaires or company submissions. Companies have the option to verify data collected for the ranking at no cost. Data and information used in the 2022 edition of the 100 Best Corporate Citizens ranking is from March 19, 2021 to March 18, 2022.
To ensure companies in the ranking were not lobbying against Paris Climate Agreement-aligned policies, in 2021 3BL Media partnered with InfluenceMap to assess a "red flag" penalty to such oppositional companies. Taking it a step further, in 2022 a "green flag" bonus was introduced to recognize firms using their political influence and spending in support of Paris aligned policies. PepsiCo, Apple, Microsoft, PSEG and Salesforce were the only companies to receive this "green flag."
"Achieving the transformational targets in the Paris Agreement and UN Sustainable Development Goals in this decisive decade requires all companies to truly embed ESG issues into the core of their business," said Dave Armon, CEO of 3BL Media. "The 100 Best Corporate Citizens of 2022 are answering the call by demonstrating the societal and bottom-line value of leadership and transparency around ESG topics. They are setting ambitious goals, outlining robust strategies for achieving them, disclosing data to measure progress, and accounting for all stakeholders in business decisions."
Click here to access the complete 100 Best Corporate Citizens of 2022 ranking and methodology.
About the 100 Best Corporate Citizens Ranking
The 100 Best Corporate Citizens debuted in 1999 in Business Ethics Magazine and appeared annually in Corporate Responsibility Magazine for many years. 3BL Media has managed the ranking since 2018. To compile the ranking, each company in the Russell 1000 Index is ranked according to its transparency and performance on 155 environmental, social and governance factors.
About 3BL Media
3BL Media's unrivaled distribution platforms and TriplePundit Brand Studio promote the environmental, social, governance (ESG) initiatives of leading companies, private equity firms, nonprofits and NGOs to a global audience. Learn more here.
3BL MEDIA CONTACT
Brian Letts of 3BL Media, BLetts@3blmedia.com or +1.802.789.8257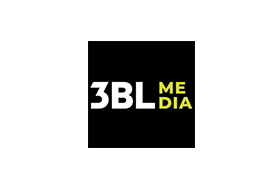 3BL Media
3BL Media
3BL Media is the world's leading communications partner for purpose-driven organizations. Through content distribution, multi-media promotion and hands-on learning experiences, we connect organizations to an unrivaled network of sustainability professionals, journalists, bloggers, investors, academics, policymakers and influencers who are passionate about engaging on topics like education, environment, community involvement, supply chain and circular economy, volunteering and the Sustainable Development Goals.
More from 3BL Media