Published 05-09-22
Submitted by EarthX
EarthX Film Festival starts in just a few days!

Join us from May 12-15 in the Dallas Arts District for four days of films, speakers, musicians, food and interactive events—all centered around environment and sustainability.

Tickets: https://lnkd.in/gUc3DYAi
Get more information at https://earthx.org/
ABOUT EarthX
EarthX convenes the world's largest environmental expo, conference, film festival, and TV channel, and is a member of IUCN, International Union for Conservation of Nature. Founded in 2011 as Earth Day Dallas by environmentalist and businessman Trammell S. Crow, the Texas-based 501(c)(3) nonprofit organization promotes environmental awareness and impact through conscious business, nonpartisan collaboration and community-driven sustainable solutions. In 2019, the April event drew over 177,000 attendees, 2,000 environmental leaders, and 750+ exhibitors. In 2020, the April virtual event drew over 570,000 live-stream views and reached 171 countries. After an initial web-based launch in September 2020, EarthxTV is now available as an OTT platform on streaming TV services, mobile devices and tablets for balanced, inclusive environmental conversations, programs, emerging media and films. Visit www.EarthX.org or follow us @earthxorg on Instagram, Twitter, and Facebook.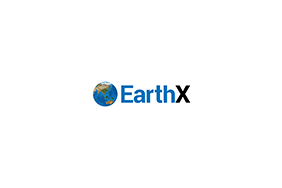 EarthX
EarthX
EarthX is an international nonprofit environmental organization dedicated to educating and inspiring people and organizations to take action towards a more sustainable future worldwide.
EarthxTV was launched in 2020 to inspire, inform and create impact for a more sustainable future.  Download the EarthxTV app to watch our 24x7 channel & on demand library airing original shows, award-winning films, and global events.
Our annual live EXPO will return to Dallas April 2022.
We have a mission to inspire and energize the global community in ways that help create a sustainable world for all living things, and a better, cleaner, healthier world for future generations.
Our vision is to be the leading global connector and environmental forum to positively impact our world for a sustainable and conservable future.
We embrace diversity and are proud that EarthX is dedicated to presenting a balanced approach and the views of persons from all walks of life including students, families, activists, innovators, capitalists, scientists,  environmentalists, business people, officials, foundations, farmers, ranchers, researchers and more.
More from EarthX