Published 05-09-22
Submitted by Mondelez International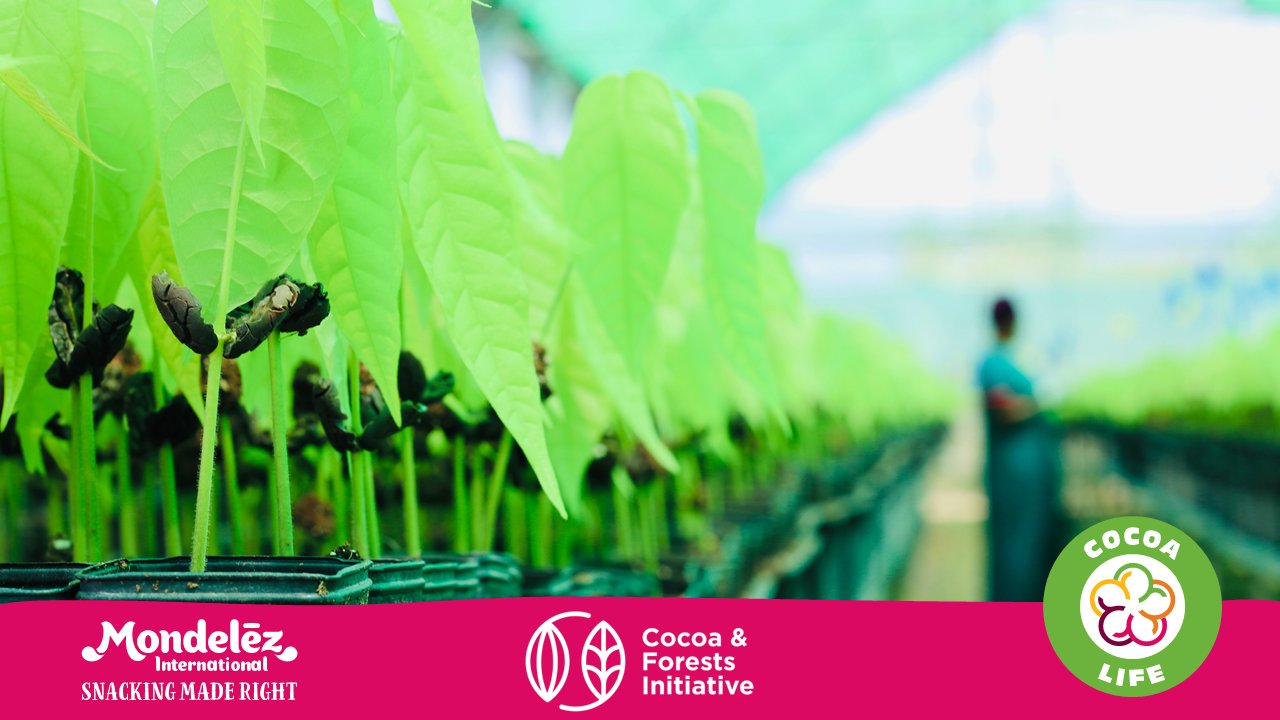 Originally published on CocoaLife.org on April 22, 2022
Forests help stabilise the climate: they regulate ecosystems, protect biodiversity, drive sustainable growth — and play an integral part in the carbon cycle. Climate change remains the biggest challenge facing our planet, its people – and businesses — and the cocoa sector has a key role to play in tackling this issue.
Cocoa is grown in some of the world's most biodiverse countries. So, what can we do to save and restore our forests? A decade ago, Mondelēz International started working towards an answer to this crucial question with the launch of Cocoa Life, a pioneering program created to disrupt modern cocoa sustainability.
Cocoa Life's promise is to work to conserve cocoa habitats — both now and for future generations. In a nutshell, our ambitions are three-fold: support farmers' livelihoods, conserve and restore forests and contribute to Mondelēz International's target of net zero greenhouse gas (GHG) emissions by 2050.
Along with my passionate and experienced teams, our priority has always been to make positive impact. And today, on World Earth Day 2022, is a good time to reflect not only on what's been achieved this year but look at what we need to do in the future to be better. Hence, I am pleased to share our latest Cocoa & Forests initiative progress report, focusing on our work in three of the world's biggest cocoa producing countries: Ghana, Côte d'Ivoire and Indonesia.
Across these countries, Cocoa Life focuses on two areas of environmental action:
Using innovation to help shape the landscapes where cocoa grows
Scaling up promising initiatives and climate-smart practices
INNOVATIVE PARTNERSHIPS THAT REWARD FARMERS AND FOREST
The Cocoa Life program has continued crucial work with the carbon consultancy South Pole, but we have also partnered with the sustainability consulting group, Quantis and the Agritech company, Satelligence. These partnerships are providing revolutionary new ways for Cocoa Life to calculate the carbon impact of our programs and look for new ways to help reduce it.
In addition, we have continued to build ambitious and innovative landscape initiatives with suppliers, NGO partners, peers and local authorities that connect forest conservation to people's livelihoods. We have extended our Payment for Environmental Services (PES) scheme, where we pay farmers to engage with forest-friendly practices, such as replanting.
Cocoa Life has assisted farmers to plant new tree seedlings which help reforestation — while adding food crops until the tree canopy closes. The food crops planted ultimately increase the household income, while the forest is given a chance to recover. A win-win practice for forestry and adaptation to climate change mitigation.
SCALING UP EFFORTS TO GO FURTHER, FASTER
If we are to achieve the level of impact we need to have, it's key that we use our learnings to accelerate successful innovations or course-correct when needed. Our ambition is to innovate, measure our impact, share knowledge, spark collective actions and drive forward landscape partnerships.
So, what did we achieve through these innovative projects in the CFI reporting year from October 2020 to September 2021?
Trained 93,899 farmers across Ghana and Côte d'Ivoire in Good Agricultural Practices (+ 45% vs. 19/20 CFI season); taking the total number of farmers trained across all Cocoa Life countries to 208,840 by the end of 2021.
Distributed 1,960,088 multipurpose trees for on- and off-farm planting across Ghana and Côte d'Ivoire (+175% vs. 19/20 CFI season); taking the total number of shade trees planted across all Cocoa Life countries to 4,453,761 by the end of 2021.
Mapped 105,046 farms in Ghana and Côte d'Ivoire (+371% vs. 19/20 CFI season), taking the total number of Cocoa Life registered farms mapped across all Cocoa Life countries to 198,099 by the end of 2021.
Facilitated the involvement of 132,171 community members in women's empowerment projects and activities in Ghana and Côte d'Ivoire (+203% vs. 19/20 CFI season); among which 69% of participants were women - because we believe women are impact amplifiers, especially when it comes to climate change.
LOOKING TO THE FUTURE
We will seek continue to advocate for more collective action and a more integrated approach. We believe that in order to succeed in making systematic, long-lasting changes, we need to collaborate, we need to work together from the ground upwards and be transparent about what works — and what doesn't.
We consider that chocolate manufacturers need to work in partnership with cocoa farmers, and co-operate with experts, NGOs, governments, and other sector players.
Chocolate manufacturers need to continue pursuing equal partnerships with cocoa farmers, and co-operate with experts, NGOs, governments, and other sector players. New public-private partnerships will make companies more accountable for how their product is grown, and these partnerships need to increase.
We call on all our industry partners to look beyond their own supply chains to collective action and a more integrated approach. We only together can implement the urgent changes needed to tackle deforestation. Only together can we build a more sustainable cocoa sector. And only together can we move cocoa forward.
To learn more, follow #CocoaAndForests and #CocoaLife on social media, or visit the websites of our partners IDH and the World Cocoa Life Foundation at cocoandforests.org and WorldCocoa.org.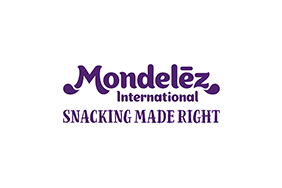 Mondelez International
Mondelez International
Mondelēz International, Inc. (NASDAQ: MDLZ) empowers people to snack right in over 150 countries around the world. With 2019 net revenues of approximately $26 billion, MDLZ is leading the future of snacking with iconic global and local brands such as OREO, belVita and LU biscuits; Cadbury Dairy Milk, Milka and Toblerone chocolate; Sour Patch Kids candy and Trident gum. Mondelēz International is a proud member of the Standard and Poor's 500, Nasdaq 100 and Dow Jones Sustainability Index. Visit www.mondelezinternational.com or follow the company on Twitter at www.twitter.com/MDLZ.
More from Mondelez International