Published 05-06-22
Submitted by Henkel

Senthil Pichandi, Vice President, Global Product Safety & Regulatory Affairs, shares how his background and culture has shaped how he views the world. As a mentor to the next generation of leaders, he reinforces the importance of celebrating what makes us unique and taking the time to teach and learn about others to create a more inclusive and equitable world.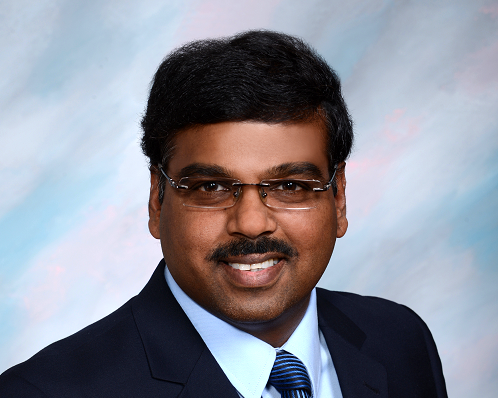 Early on in his life, Senthil Pichandi, Vice President, Global Product Safety & Regulatory Affairs for Henkel's Adhesives Technologies business, learned the importance of learning, listening and always looking for ways to turn experiences, whether positive or negative, into action and opportunity. It is this mindset that helped him muster up the courage to leave his home city of Chennai, India to pursue higher education in the United States, grow his career at Henkel and be a champion of diversity, equity, and inclusion (DEI).
"A lot of the way I view the world is thanks to my father," Senthil said. "I remember one time I was in an accident after testing out my father's brand-new motorcycle. I was devastated and thought I would be in trouble but after realizing I was not hurt, my father sat me down and said 'Look, things happen, but it is what you decide to do next that is the most important thing.'"
Looking to what is next and finding the opportunity in every experience has proved to be invaluable to Senthil as he has navigated challenges throughout his life.
"You are always going to face hurdles — that's part of life. But if you have a strong vision of where you want to go and a roadmap of how you can get there, it makes everything more manageable and allows you to tune out the naysayers and focus on what is important to you."  
Since his arrival in the U.S. in the 1990s, he has faced various culture shocks and instances where people judged him by his name and appearance before getting to know him as a person.
"The first thing people see when I enter the room is a brown man and they immediately assume I work in IT. We've all been in situations where we assumed something about someone instead of taking the time to ask and listen," Senthil said. "For example, when it comes to India, most people I have encountered had a pre-conceived notion about the country and the people who live there based on what they see on TV. There is limited realization that, just like the U.S., we are smart, educated and care about the same things as anyone else — family, community, careers and finding happiness."
India is also extremely diverse with wide ranging cultural, religious, educational, and linguistic backgrounds (120+ languages / ~ 20,000 dialects). This makes it even more challenging for people to understand and think beyond stereotypes.
"I always try to put myself in someone else's shoes and show the level of empathy required to educate them about my culture," Senthil says. "I have also learned that when I am on the receiving end of a biased comment, it is best not to become defensive or condescending, but instead talk to people in a way that is constructive and helps them learn and stop perpetuating biases. If you teach someone and get them to that point of respect and understanding, that's how things actually begin to change."
Senthil also credits Henkel with doing a good job at recognizing the talent and skillsets of its employees, rather than the accent, skin color or place of origin. "At a place like Henkel you can be a global head and be an Asian man," Senthil adds. "This goes a long way when it comes to visibility of diversity and empowering others who may look or talk a little differently to go after those higher roles."    
In his leadership role, Senthil pays it forward by taking it upon himself to mentor others and create more understanding in the workplace and in the community. Part of this is helping people overcome the internal unconscious bias about themselves and their capabilities, which can prevent them from going after their goals — in their careers and life.
"I have noticed that people often hold themselves back because they don't think that they can do something based on how they talk, how they look, or even their skillset. But I am an example of someone who has reinvented himself by working hard and believing that my dreams are attainable. We are all pioneers at heart with diverse minds and backgrounds, so be open to all possibilities, embrace challenges, and remember that we are stronger when we come together."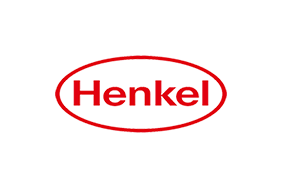 Henkel
Henkel
About Henkel in North America
In North America, Henkel operates across its three business units: Adhesive Technologies, Beauty Care, and Laundry & Home Care. Its portfolio of well-known consumer and industrial brands includes Schwarzkopf® hair care, Dial® soaps, Right Guard® antiperspirants, Persil®, Purex®, and all® laundry detergents, Snuggle® fabric softeners as well as Loctite®, Technomelt® and Bonderite® adhesives. With sales of around 6 billion US dollars (5 billion euros) in 2019, North America accounts for 26 percent of the company's global sales. Henkel employs approximately 9,000 people across the U.S., Canada and Puerto Rico. For more information, please visit www.henkel-northamerica.com, and on Twitter @Henkel_NA.
About Henkel
Henkel operates globally with a well-balanced and diversified portfolio. The company holds leading positions with its three business units in both industrial and consumer businesses thanks to strong brands, innovations and technologies. Henkel Adhesive Technologies is the global leader in the adhesives market – across all industry segments worldwide. In its Laundry & Home Care and Beauty Care businesses, Henkel holds leading positions in many markets and categories around the world. Founded in 1876, Henkel looks back on more than 140 years of success. In 2019, Henkel reported sales of more than 20 billion euros and adjusted operating profit of more than 3.2 billion euros. Henkel employs more than 52,000 people globally – a passionate and highly diverse team, united by a strong company culture, a common purpose to create sustainable value, and shared values. As a recognized leader in sustainability, Henkel holds top positions in many international indices and rankings. Henkel's preferred shares are listed in the German stock index DAX. For more information, please visit www.henkel.com.
More from Henkel