Published 05-05-22
Submitted by KeyBank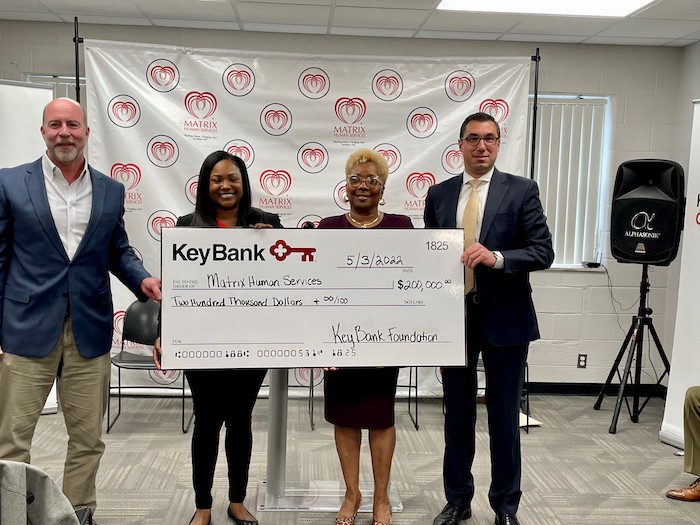 KeyBank is awarding Matrix Human Services, a Detroit-Based social services organization, $200,000 to expand their well-regarded Online High School Diploma Program. This transformative grant is part of KeyBank's $40 billion National Community Benefits Plan. It is symbolic of the bank's longstanding commitment to diversity, equity, and inclusion in Michigan and all of the communities it serves.
Matrix's Online High School Diploma Program is unique in the Detroit-Metro area because it provides holistic training and education services within a self-paced online high-school diploma program. Upon graduation, individuals receive vocational training with certification and employment.
This 100% online school is facilitated by Matrix's case management and allows participants to learn at their own pace. Further, Matrix wrap-around services help participants with financial education and vocational guidance, leading to certificates in their chosen fields, such as Hospitality, Homeland Security, Office Management, Certified Protection Officer, Child Care, and Culinary Arts.
"This grant from KeyBank will support the educational efforts of 50 individuals during each program year for a total of 200 graduates over the next several years," said David Mannarino, KeyBank Michigan Market President, and Commercial Sales Leader. "All of us at KeyBank are very proud to support Matrix Human Services and the transformative work they do in our community. Matrix provides essential services to over 20,000 people in the Detroit area annually, from pre-natal to seniors. The Matrix philosophy to wrap around care through its online high school diploma program combined with workforce training will help some of Detroit's most vulnerable citizens and improve their quality of life."
"KeyBank is the perfect partner for Matrix Human Services and a program like this in Detroit," said Matrix Human Services CEO and President Brad Coulter. "First, their recognition and financial commitment to the Matrix philosophy of integrating wrap-around services and individual counseling, helping to provide all the resources clients need to receive their high school diploma with vocational guidance that leads to real, self-sustaining jobs, will make a real difference in the lives of our clients who participate in this program. Second, the program's specially designed success metrics and benchmarks will help guide and hopefully grow our program over the next several years, positively impacting the lives of hundreds of Detroiters."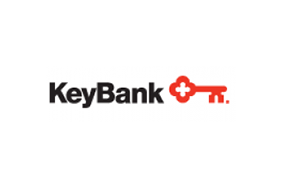 KeyBank
KeyBank
KeyCorp's roots trace back 190 years to Albany, New York. Headquartered in Cleveland, Ohio, Key is one of the nation's largest bank-based financial services companies, with assets of approximately $176.2 billion at March 31, 2021. Key provides deposit, lending, cash management, and investment services to individuals and businesses in 15 states under the name KeyBank National Association through a network of approximately 1,100 branches and more than 1,400 ATMs. Key also provides a broad range of sophisticated corporate and investment banking products, such as merger and acquisition advice, public and private debt and equity, syndications and derivatives to middle market companies in selected industries throughout the United States under the KeyBanc Capital Markets trade name. For more information, visit https://www.key.com/. KeyBank is Member FDIC. 
More from KeyBank