Published 05-05-22
Submitted by Cummins, Inc.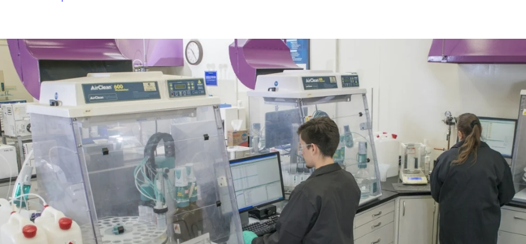 Global power leader Cummins Inc. has made significant progress on its PLANET 2050 goal to create a circular lifecycle plan for every part to use less, use better and use again.
The goal is one of the most challenging in Cummins' environmental sustainability strategy. PLANET 2050 includes nine company goals timed to 2030 and the aspiration to power customer success exclusively with carbon neutral technologies by 2050.
The lifecycle goal is particularly challenging because there are thousands of parts in the company's broad range of product offerings, which power everything from trucks, trains and marine vessels to construction equipment, farm machinery, generators and more.
"You're really talking about reducing natural resource use by design, from the raw materials we use, and how they are processed, to ensuring the raw materials can be used again for another life," said Karen Cecil, Cummins' Director of Environmental Sustainability. "Waste minimization requires a new mindset, tools, and partnerships."
The world's supply of natural resources, including the rare earth metals used in many no- and low-carbon technologies needed to power the future, are being diminished at an alarming rate. It's possible the world could solve its climate challenges only to face critical shortages of the raw materials needed to sustain that solution.
Cummins officials hope the company's lifecycle planning goal will optimize its resource use, as well as enable Cummins' low-carbon transformation, while powering customer success and maintaining the economic benefits society depends on.
In addition to building support for the goal across Cummins and establishing the employee committees designated to lead the effort, the company accomplished two critical steps in 2021.
First, Cummins established a Circular Lifecycle Design Standard. Design standards serve as a sort of roadmap for engineers as they put together part designs before going into production. The new standard includes important lifecycle principles, such as review by Cummins' Materials Science function to ensure a part uses the most appropriate materials and processing from an environmental sustainability perspective.
Other principles include minimizing how much material is used in a part while still achieving the necessary strength and durability, and ensuring a part's design takes into account remanufacturing, reuse or recycling. The standard also addresses whether a design has been evaluated for minimizing scrap during production.
If a design can use fewer raw materials, less material must be mined or harvested, which saves natural resources and reduces the energy used to gather and process material for a new part. Less energy used translates into lower greenhouse gases (GHGs).
Extending a part's life through remanufacturing also requires less energy and natural resources than making a new part. And minimizing the materials processing necessary to produce a new part saves energy and by extension reduces GHGs.
In addition to establishing the standard, Cummins created an optimization center with the tools engineers need to answer questions like where strength and durability are especially important in a design and where parts may be able to use less material without compromising performance. These tools use powerful computer software to answer those and other questions.
Company Chairman and CEO Tom Linebarger has called climate change the "existential challenge of our time." Cummins wants to play a leadership role in finding a solution.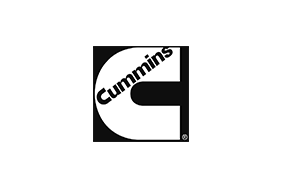 Cummins, Inc.
Cummins, Inc.
Cummins Inc., a global power leader, is a corporation of complementary business segments that design, manufacture, distribute and service a broad portfolio of power solutions. The company's products range from diesel, natural gas, electric and hybrid powertrains and powertrain-related components including filtration, aftertreatment, turbochargers, fuel systems, controls systems, air handling systems, automated transmissions, electric power generation systems, batteries, electrified power systems, hydrogen generation and fuel cell products. Headquartered in Columbus, Indiana (U.S.), since its founding in 1919, Cummins employs approximately 61,600 people committed to powering a more prosperous world through three global corporate responsibility priorities critical to healthy communities: education, environment and equality of opportunity.
More from Cummins, Inc.